Tonight in SF: Camille Rose Garcia Signs Illustrated Alice's Adventures in Wonderland
Juxtapoz // Monday, 08 Mar 2010
1
The book is a beautiful collection of Garcia's vibrant artistry, specially created for this re-release of Alice's Adventures in Wonderland.
Garcia brings one of literature's most beloved characters to life in her trademark dark yet whimsical style. Pairing watercolors with her usual bold acrylics, Garcia captures Lewis Carroll's dream-like fantasy world in a fresh and exciting visual reinterpretation of the classic story.
On the second stop of a four-city tour with the new book, Camille Rose Garcia will be at The Booksmith in San Francisco at 7:30pm. Say hi if you catch us there.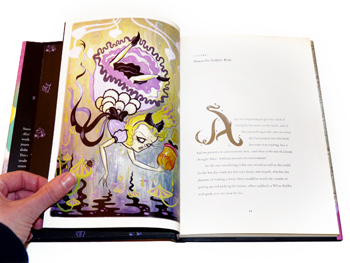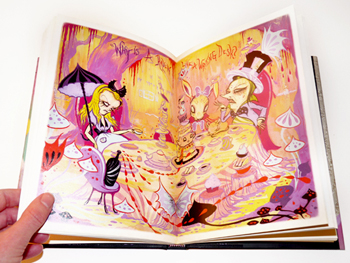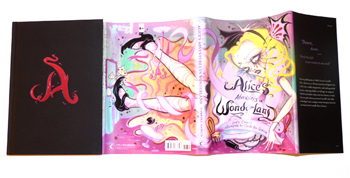 Future tours include:
March 8th, 2010: San Francisco, California
7:30 pm
March 11th, 2010: Portland, Oregon
7:30 pm
March 13th, 2010: Seattle, Washington
2:00 pm
More on Camille Rose Garcia at www.camillerosegarcia.com