Todd James' Make My Burden Lighter
Juxtapoz // Friday, 08 Jan 2010
1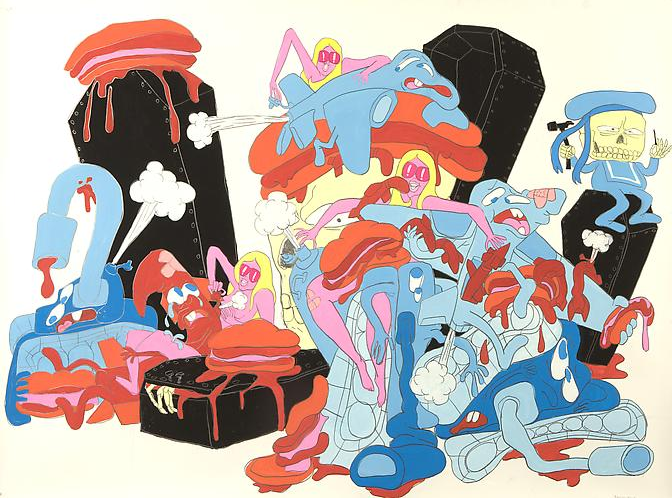 In his new exhibition, Make My Burden Lighter, Todd James uses his signature capricious, cartoonish charm to probe into the sinful truths of everyday American life.
Anthropomorphized weapons cajole in blood baths with pink-skinned blonde bombshells. Sprawling battle scenes extend ad infinitum across multiple sheets of paper. Complex, all-consuming compositions have an overwhelming sense of momentum, as if they were inevitable and unstoppable.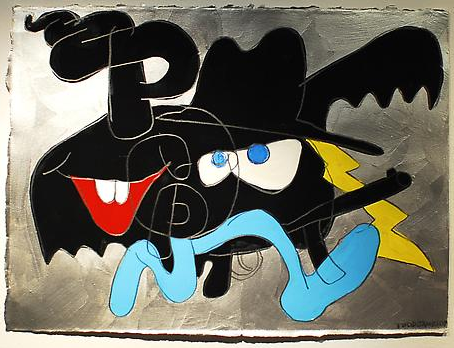 These celebratory scenes of massive global chaos are sharply ironic yet playfully whimsical, obscuring our collective moral sense of the sanctity of life and death while pushing the boundaries of the viewer's ability to judge what is desirable or taboo.
Make My Burden Lighter will open at the Gering & López Gallery on January 15th @ 6pm. For more information, visit the gallery's site here.