Timur Tsaku's Masterpieces
Juxtapoz // Monday, 15 Feb 2010
1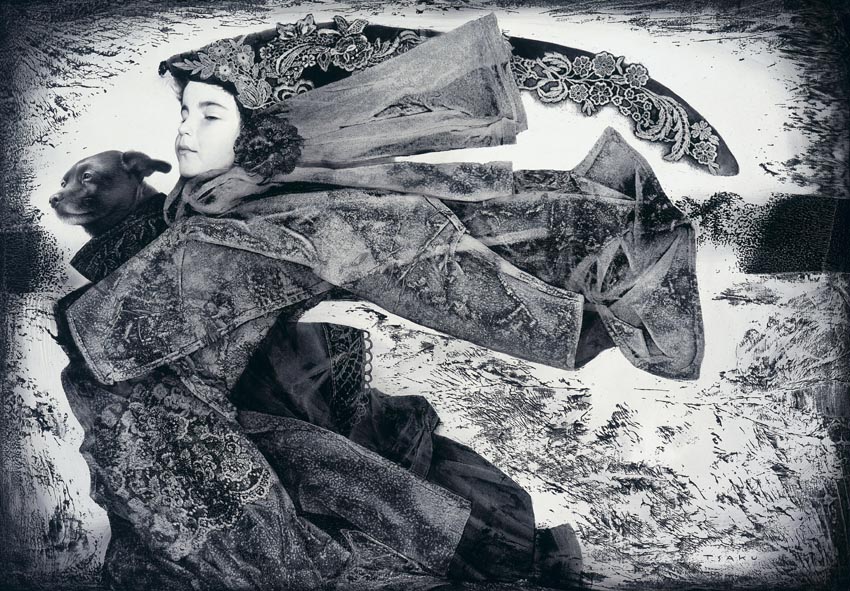 Usually when asked about the specifics of one's creative process, the best an artist can do is mention a few generalizations about inspiration and focus.  Often, because of the random nature of creativity, verbalizing the progression of an art piece is all but impossible.
Timur Tsaku is an exception. This painter from Uzbekistan is so methodical and consistent in his steps of creation, and the works themselves for that matter, that he is able to clearly explain his steps to us laymen.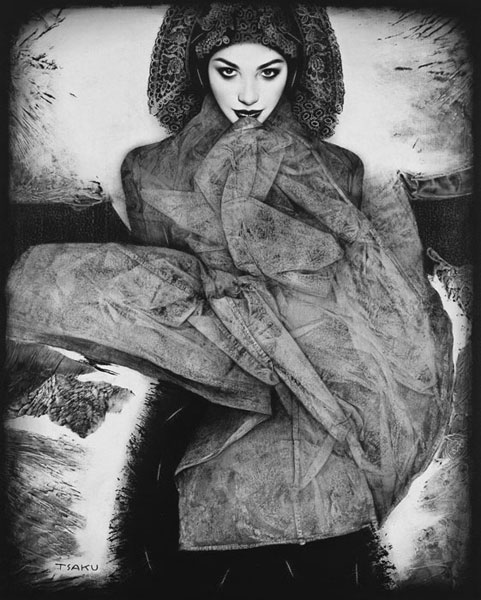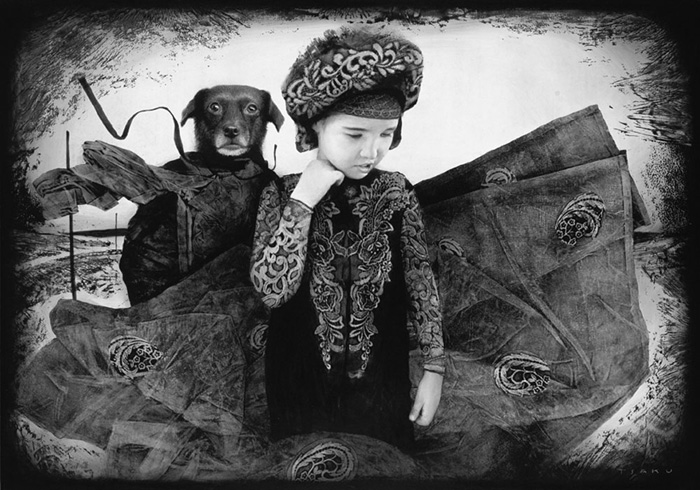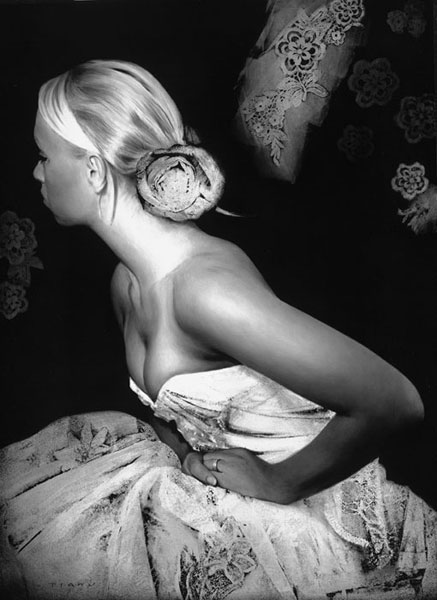 According to his website, "Tsaku's paintings begin with abstracted backgrounds in acrylic. 'When the surfaces of the panels are almost completed' Tsaku says, 'these moody, abstracted landscapes reveal the figures that will encompass the majority of the image.' The artist uses a "triple zero" (teeny-tiny) paint brush and magnifying glass to achieve a hyper-realistic, almost photographic representation of the people and animals depicted in his unique imagery. Characterized by very modern black and white composition, Tsaku's paintings are also highlighted with touches of gold paint. According to the artist, all of the characters in his works are based on figures found in the Old Testament of the Bible."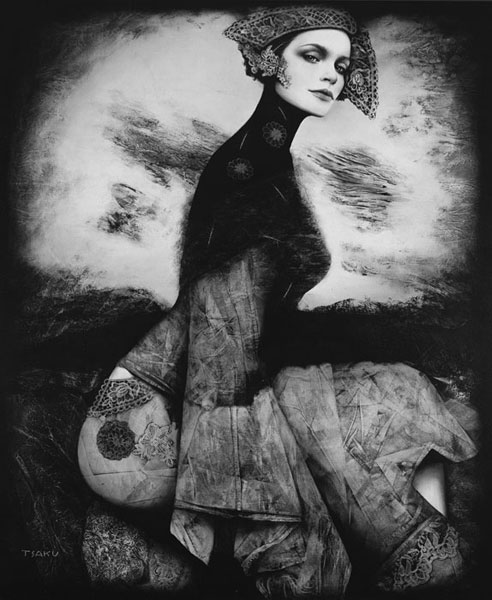 With his specific process and recurring motifs and characters, Tsaku has been successful in concocting his own cohesive brand of creations that are uniquely recognizable as his own.
More on Timur Tsaku here.