Time Magazine's Top 10 Guerilla Artists
Juxtapoz // Tuesday, 28 Jul 2009
1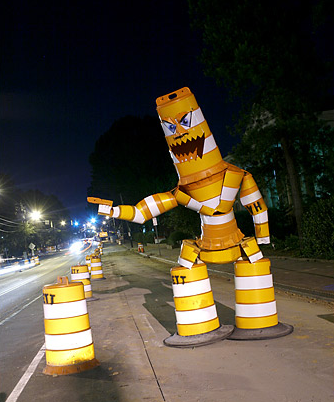 Pick One: Joseph Carnevale
Time Mag recently compiled a list of their top 10 Guerilla artists, drawing from a cross generational and regional pool. Favoring innovation, resourcefulness, and iconic status, here are their picks…
Pick One: Joseph Carnevale, 21 year-old, part-time construction worker and university student that recently had a court hearing for vandalizing company barrels to create the "barrel monster" pictured above. The publicity this guy received for this way outshined the "vandalism" charge.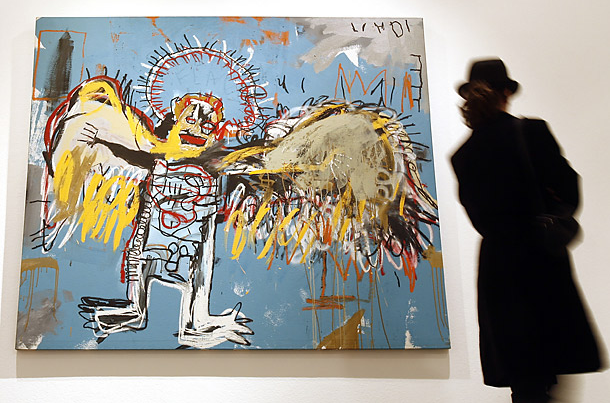 Pick Two: Jean-Michel Basquiat—popular New York based 80s graffiti artist that many contemporary street artists site as a source of inspiration. Died tragically and prematurely.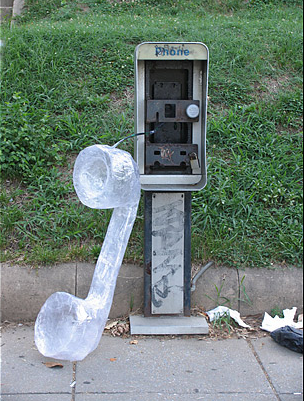 Pick Three: Mark Jenkins, an American street artist known for using packing tape in his public installations.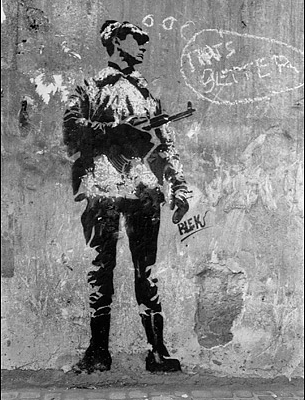 Pick Four: Blek le Rat, aka Xavier Prou. Renowned street artist.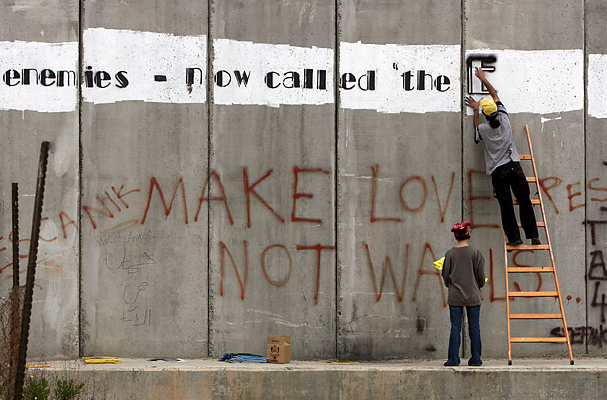 Pick Five: Trio Faris Arouri, Yousef Nijim and Raji Najam—west bank activists.



Pick Six: Iz the Wiz, infamous Manhattan subway and street graffiti artist circa 1970s and 80s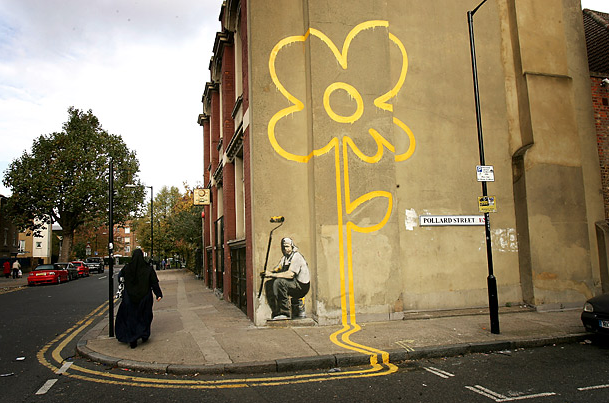 Pick Seven: Banksy. Arguably the most famous street artist alive to day. Read our review of his latest show at the Bristol Museum here.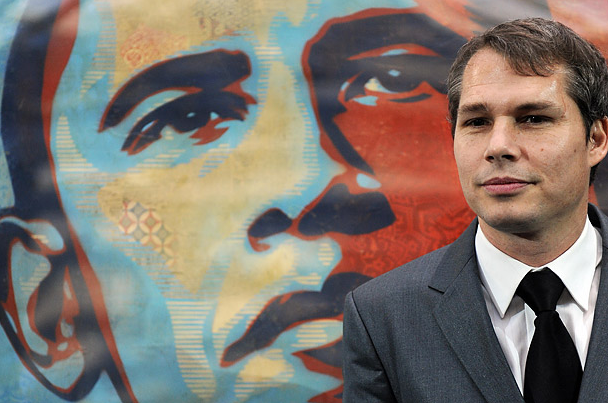 Pick Eight: Shepard Fairey, whose followers have rapidly expanded since the "Andre the Giant Has a Posse" days to an international audience following his iconic Barack Obama HOPE image. Gotta have Shepard Fairey on the list.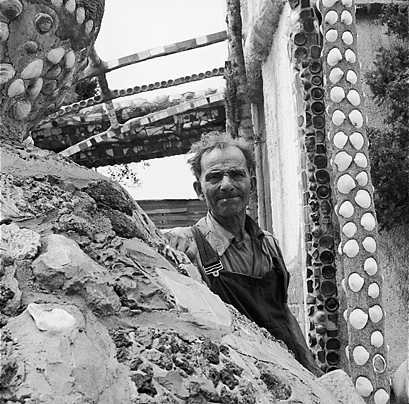 Pick Nine: Simon Rhodia, Italian immigrant and part-time construction worker in the beginning of the 20th century (1920 to 1951) who constructed what is now known as the Watts Towers. The complex is composed entirely of steel pipes wrapped in wire mesh, coated with mortar and embellished with 75,000 sea shells and thousands of shards of broken mirrors, tile, pottery and glass.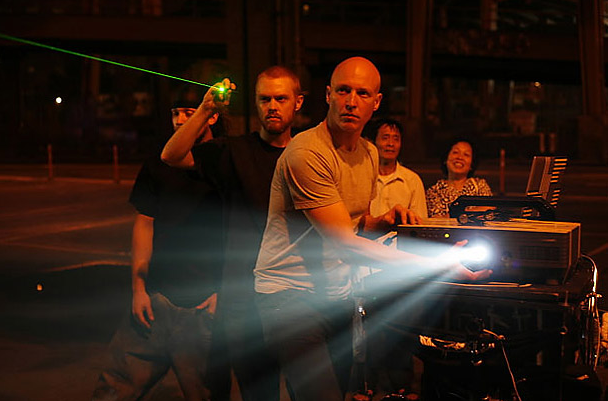 Pick Ten: James Powderly and Evan Roth, of the Graffiti Research Lab--a duo that creates momentary art using laser pointers rather than paint.
If we may interject…on our top 10 list we would probably include artists (off the top of our head) such as Know Hope, Eine, Augor, and JR. Not to pick favorites or anything…there are too many ultra talented artists out there for us to even think about making a definitive list at this point. Which is probably why we haven't.
We'd be interested in your list of top 10 street artists. List them in the forum here…