Tilt "Sex & Violence" Print Release @ POW
Juxtapoz // Monday, 10 Oct 2011
1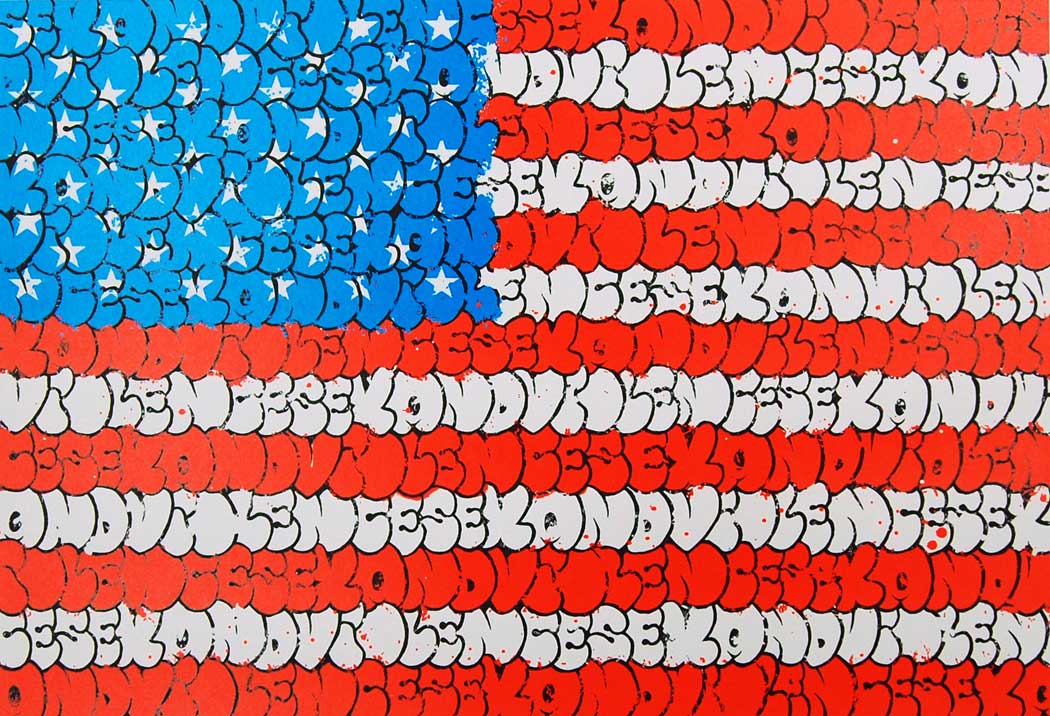 Nothing says Columbus Day releases like a TILT "Sex & Violence" print release at Pictures on Walls in London. We like how POW puts it: the day "
marks the achievements of an unrelenting self-promoting social climber who brought exploitation, slavery and deadly diseases to the Americas." So let's have a sex and violence print.

The French artist, TILT, has been known for his Fetish BubbleGirls series,
has moved to NYC and learned a thing or two about how we Americans enjoy or flag and sex and violence. As POW notes, "
his image he's created a wry swipe at the promised land whilst celebrating its invention of the classic bubble letterform."

Buy it here.


Edition of 150.   Signed and numbered by the artist.   Dimensions: 60.5 x 81 cm

Three colour screen print on Fedrigoni Freelife Vellum white paper (330gsm)

Price:  

$150.00

12 prints available.   Limited to 1 per customer.