Tiffany Bozic Handcrafted 'Native Box'
Juxtapoz // Thursday, 16 Sep 2010
1
The idea and inspiration for the box came naturally when the lines and similarities between Tiffany's ornate artistic style and Francisco's intricate wood-working ability were taken into account - and the two artist's crafts get taken to a distinguished level through this coupling.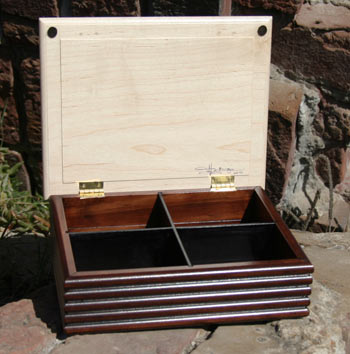 Tiffany Bozic's career has been built on an ability to take the natural world and present it in a gruesome yet beautiful way, which never feels disingenuous. Because of her unique style and perspective her work has been shown at the Laguna Art Museum, the California Academy of Science and will be featured in an upcoming solo show at the Joshua Liner Gallery in New York City. The piece silk-screened directly onto the Native Box features the organic elements that makes her work so compelling, and gives the box it's unique quality.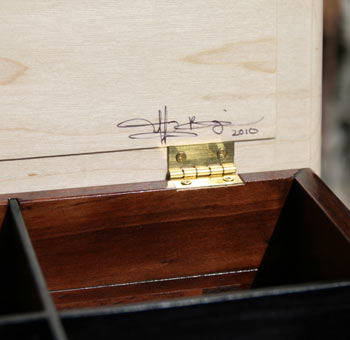 Francisco Robles ability to craft furniture and wood was seen in full force in 2008 when he crafted a line furniture with Upper Playground designed by David Choe, Jeremy Fish, Sam Flores and Tiffany Bozic. With this background of coupling furniture with contemporary art, he has crafted the Native Box with the interior divided into four sections and the exterior given a five half-round bead detail as a play off of classic molding.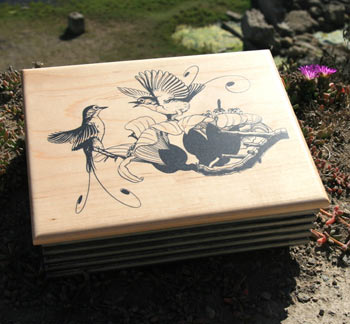 The Native Box comes in a burgundy edition (limited to 32 pieces) and a gun metal edition (limited to 18 pieces) and are each hand signed and numbered. The box is comprised of 100% US wood and has been silkscreened and made by hand in San Francisco, CA.
Measures 9-1/2" wide x 3" tall x 7-1/2" deep
Available online at shop.upperplayground.com