Image Gallery
"ThreeD" @ Boxbird Gallery, Brighton
Juxtapoz // Friday, 03 May 2013
1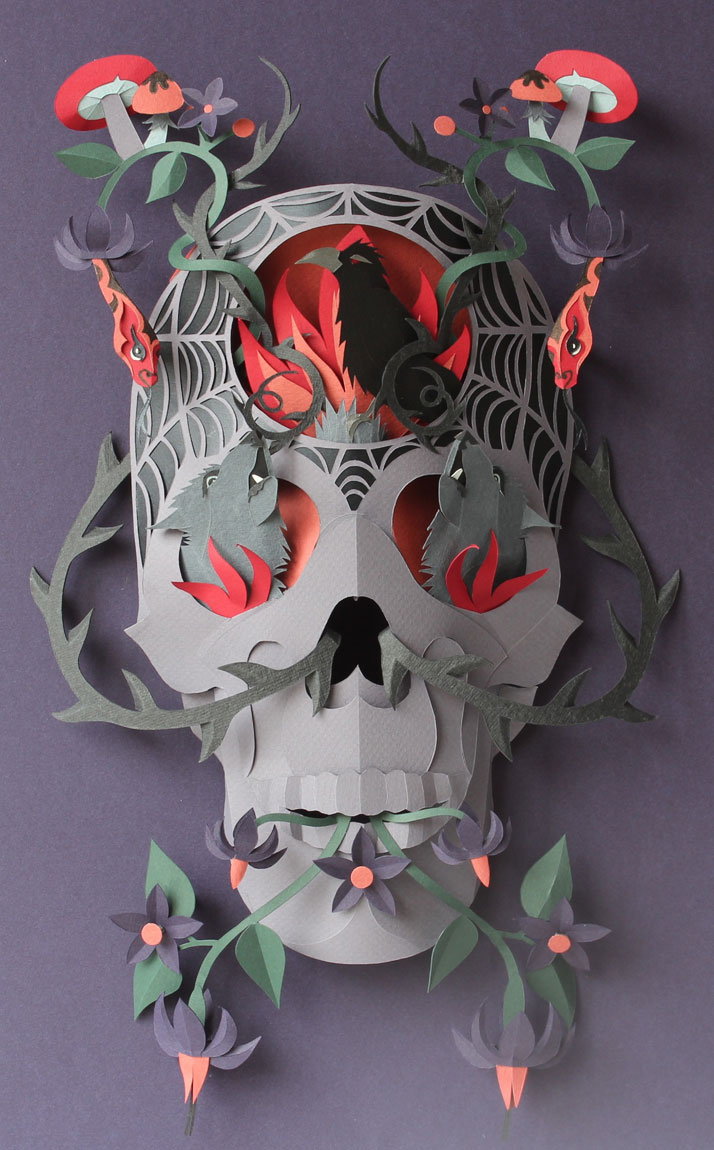 Opening today in Brighton, UK at Boxbird Gallery as part of the Brighton Fringe Festival: ThreeD' will bring together three of the most exciting and prolific illustrators currently working in the UK, Tom Frost, Helen Musselwhite & Graham Carter. These much-revered artists will be bringing 2D illustration into the third dimension with a new and exclusive collection of sculptures, papercuts and boxed art.

Working in partnership with Boxbird is the critically acclaimed Animation Studios Ticktockrobot who will be working with the three artists to create a triptych of beautifully crafted animations. These will be available to watch in the gallery for the duration of the show.
Here is what Yatzer notes about the show (all images via the great site, Yatzer):

Helen Musselwhite is revered throughout the illustration and craft industry for her intricate paper cut sculptures which are made by hand, through painstakingly cutting hundreds of pieces of paper to create 3D worlds ranging from the den of a sleeping fox, to the cityscapes of London. Graham Carter is one of the UK's most prolific illustrators and his work is highly recognisable both for his commercial projects with a long list of commercial clients including Orange and Waterstones, as well as his whimsical and inspiring exhibitions. Tom Frost's prints and products have a retro edge and hark back to the bold and much loved designs of the 50's. With such different bold styles and characters, it'll be exciting to see how their work fits together, making ThreeD a highly eclectic and experimental exhibition that's bound to offer some surprises.


threeD - Express Delivery from ticktockrobot on Vimeo.
threeD - Pass The Parcel from ticktockrobot on Vimeo.
Goodwood Revival from ticktockrobot on Vimeo.