Thousands Protest in Hong Kong for Ai Weiwei
Juxtapoz // Monday, 25 Apr 2011
1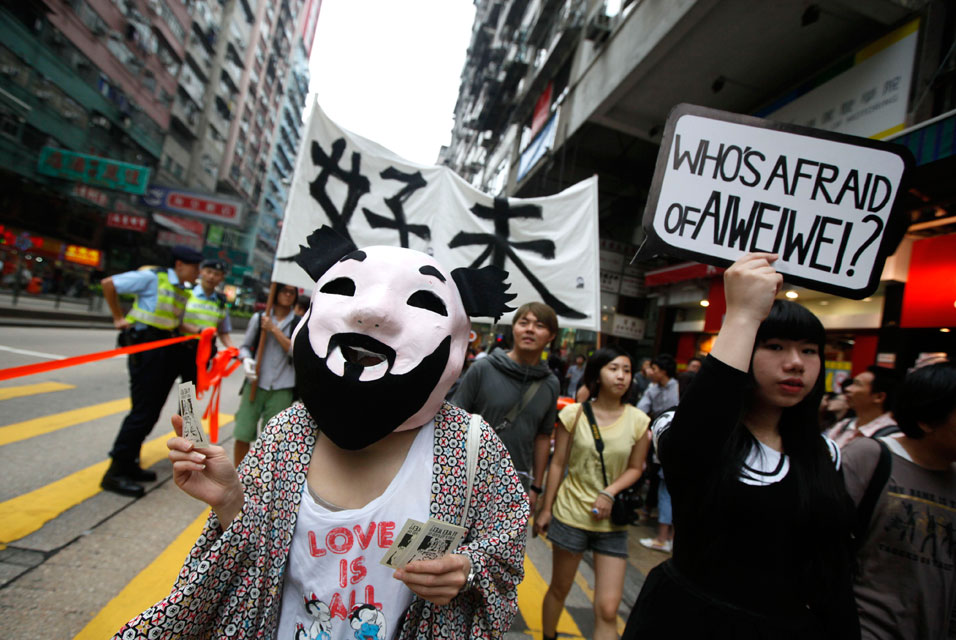 In what is turning into a major international news story and not just an art story, thousands protested in Hong Kong yesterday, "to demand the release of detained Chinese artist and human rights activist Ai Weiwei on Saturday, scuffling briefly with police." Protesters held up banners with the words "Who's afraid of Weiwei," and graffiti images of Ai Weiwei has been showing up in the former British colony for the past week.
Ai has been detained in Beijing since April 3, with growing concern from other nations about the anti-democractic practices displayed in China. As we all know, Ai is one of the most famed, and outspoken, critics of the Chinese government, and with increasing acclaim as an internationally exhibiting artist, he has been come somewhat of a symbol of pro-democracy China.
As Reuters reports
, the Chinese government has Ai detained  and under investigation for "suspected economic crimes."