Thomas Hirschhorn at The Power Plant, Toronto
Juxtapoz // Thursday, 12 May 2011
1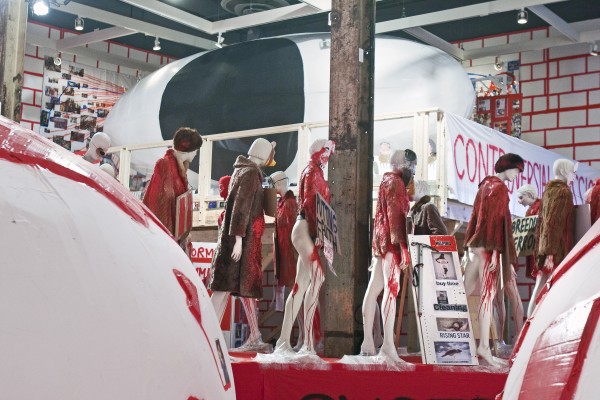 Currently at the
Power Plant in Toronto
, Swiss-artist Thomas Hirschhorn is exhibiting,
Das Auge (The Eye)
, a full, immersive installation created out of paper, packing tape, colour photocopies, stuffed animals, mannequins, and other provisional materials.
For the 2011 Venice Biennale, the Swiss-born, Paris-based Hirschhorn was selected to represent Switzerland. For
The Eye
, the Power Plant writes, "The exhibition is based around the image of an eye that sees only the colour red. Cobbled together from hundreds of different sculptural elements, images and texts, the entire mise-en-scène is dominated by the juxtaposition of red and white: the flags of Canada, Switzerland and other nations; the veins in an eye; blood on snow. The artist has written: 'Das Auge [The Eye] does not see everything – but it sees everything that is red. Das Auge only sees the colour red. Thus it can only show red, it can only name red, and it can only 'be' red.' Potent and overwhelming, Das Auge (The Eye) links perception and voyeurism with the politics of the body, all-seeing eye to all-too-fragile flesh."
The exhibition is on display through May 29, 2011.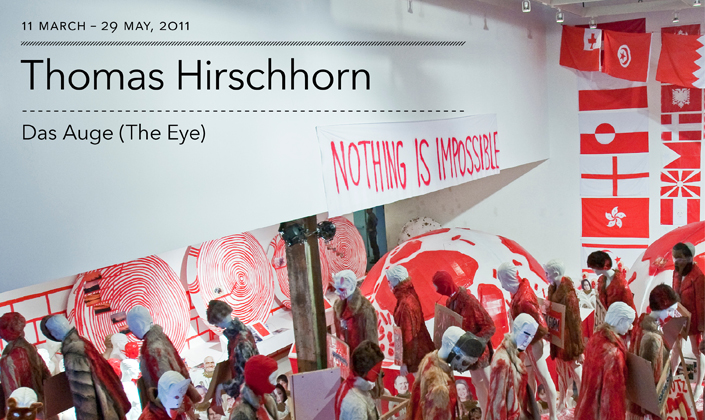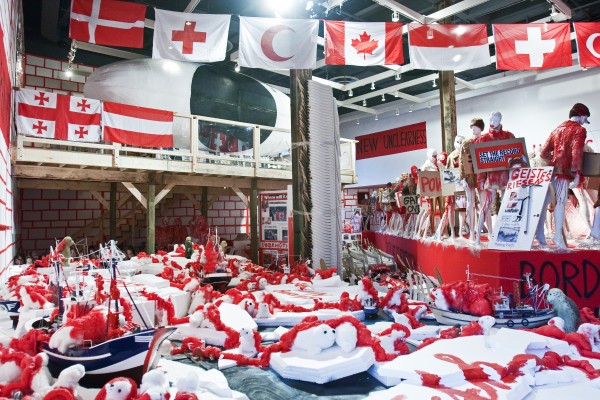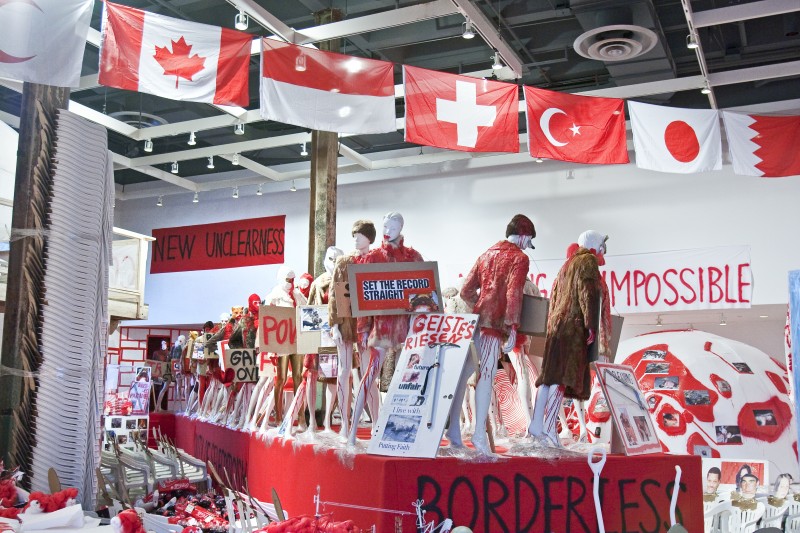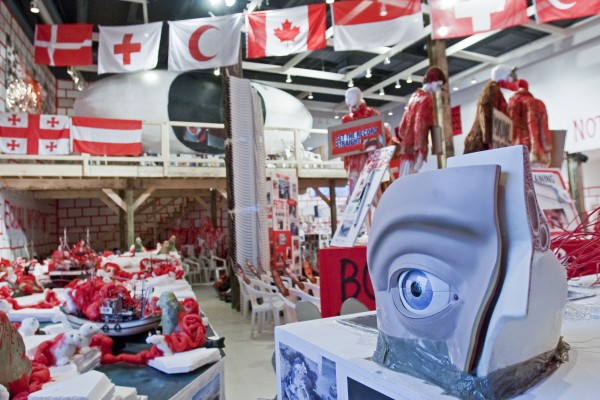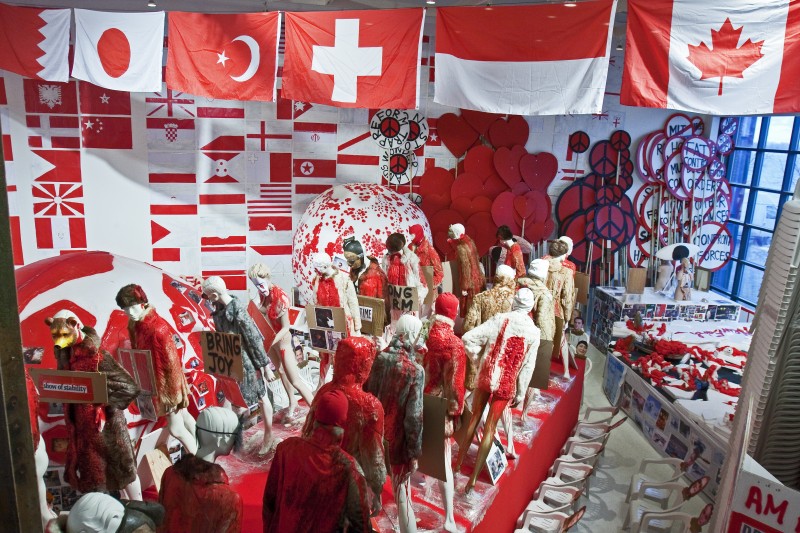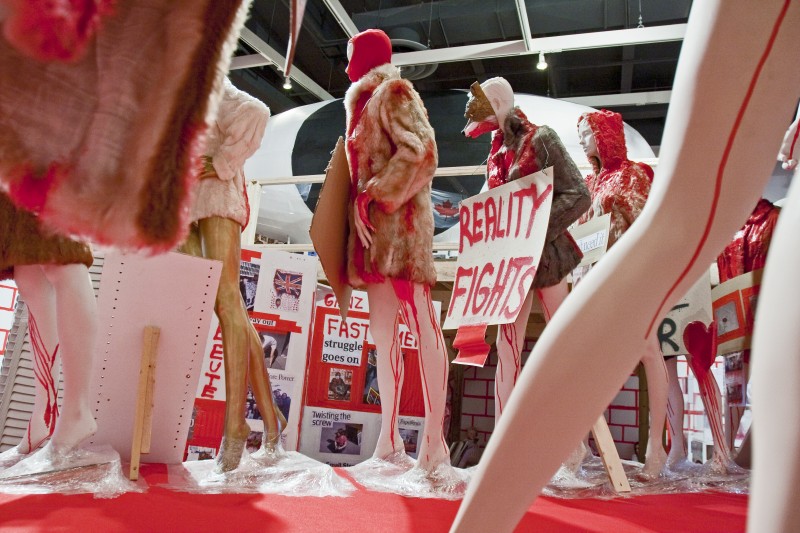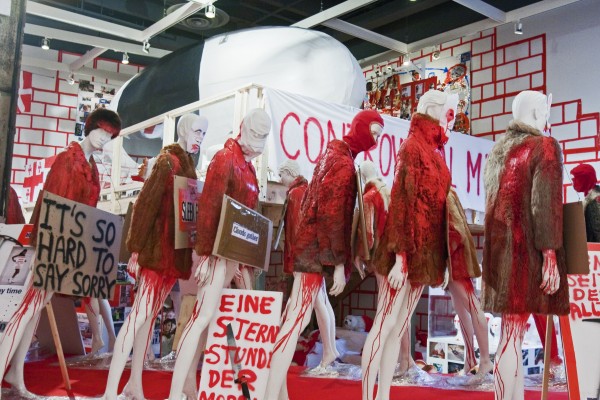 via
Contemporary Art Daily
.
Images courtesy of The Power Plant, Toronto. Photos by Steve Payne.

Thomas Hirschhorn
The Eye
The Power Plant
Through May 29, 2011
Toronto, Canada