Thomas Campbell Tackles Largest Installation to Date
Juxtapoz // Friday, 16 Jul 2010
1
Campbell brought his friend and past collaborator Mikah (of San Diego, California) along to help him tackle the massive wooden installation he aims to build for the Transfer exhibit. The intricacies of building a swooping spade-like piece is far more challenging than appears, which is partially the whole point.
"I've built skate ramps, but this is a whole new deal. What people don't realize is that every swooping side is angled differently, You have to measure it perfectly to look good to the naked eye, which means you have to cut the wood for the front and back at totally different angles."
Campbell sat surrounded by wood, handsaws, sawdust, measuring tapes, and sketches as he and Mikah chatted about where to go next. "This is the biggest installation I've ever attempted," he told us. "I've been layering plywood on top of one another to give my paintings depth, but this is a totally new thing. I need an architect here."
His progress has been admirable and it should be exciting to see the base finished and his work for the next big step: painting the massive wooden piece.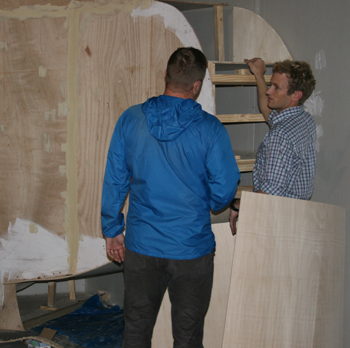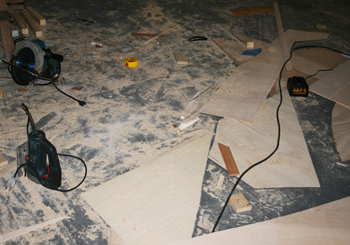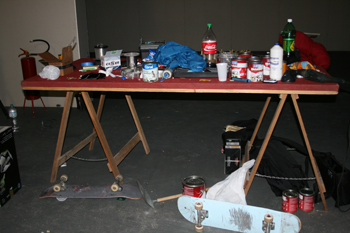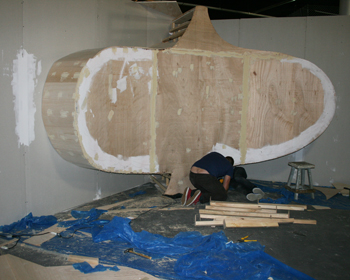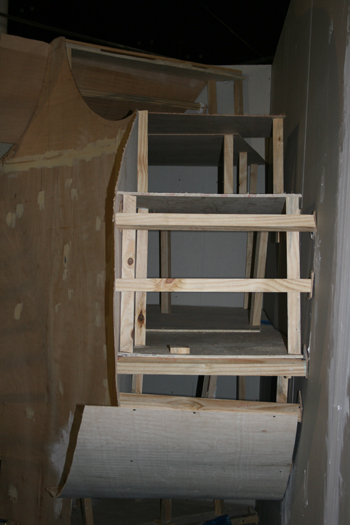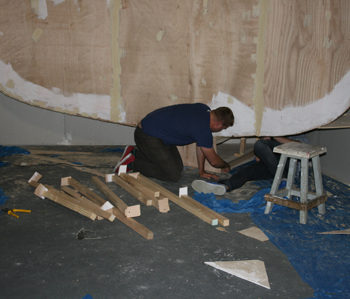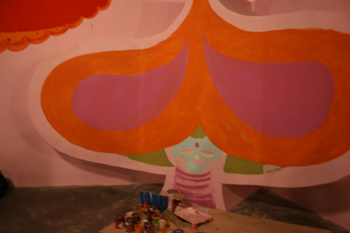 Make sure to see our Exclusive Interview with Thomas Campbell x Video Release right here.