This Week in Police Brutality
Juxtapoz // Sunday, 06 Nov 2011
1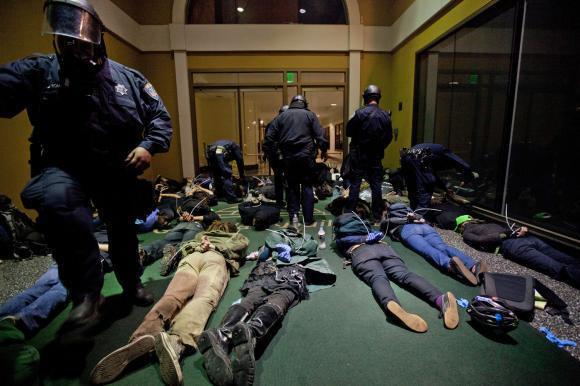 "This isn't Gitmo, Afghanistan or Iraq, This is Occupy Oakland...Police make arrests following general strike in Oakland, California. November 3, 2011." via Dub Gabriel on Facebook.
More disturbing footage here:
"While filming a police line at Occupy Oakland after midnight on Nov. 3 following the Nov. 2 general strike, an officer opens fire and shoots me with a rubber bullet. I was standing well back. There was no violence or confrontations of any kind underway. At 0:31 you can see a tall officer in the front raise his weapon and then fire. This is the full clip of the incident."