This Saturday: AJ Fosik, Erin Riley, and Ben Venom at Guerrero Gallery
Juxtapoz // Tuesday, 09 Nov 2010
1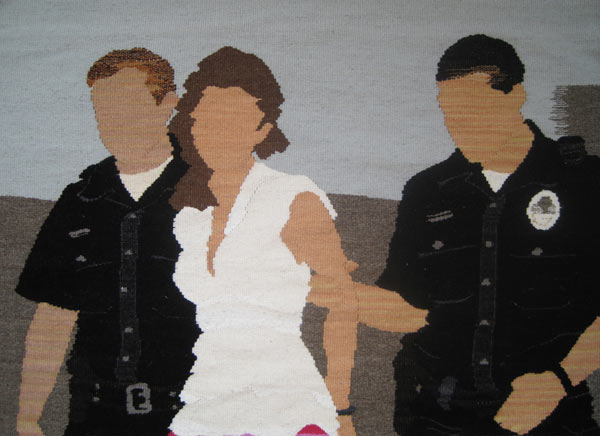 If you have followed Juxtapoz over the past 4 years, then we can assume that you know the name AJ Fosik (seen below). He makes intricate wooden animal busts and sculptures with neon highlights. A very talented guy. Now we were just introduced to Erin Riley's work, seen above, and we are happy to say this is the first arrest we have ever seen depicted through tapestry.
Fosik and Riley's work, along with the work of Ben Venom, will be on display at
San Francisco's Guerrero Gallery
this Saturday, November 13. The combination of these 3 artists in one space will expand on what people perceive as traditional craft and folk art. In Riley's case, most people who delve into tapestry don't depict scenes of South Beach debauchery.
Guerrero Gallery puts it more succinctly, describing the work as a "focus on traditional craft, a seemingly almost extinct skill in today's highly digitized world, this exhibition aims to bring light and exposure to the hands-on work of each of these very distinct artists."
See more works below...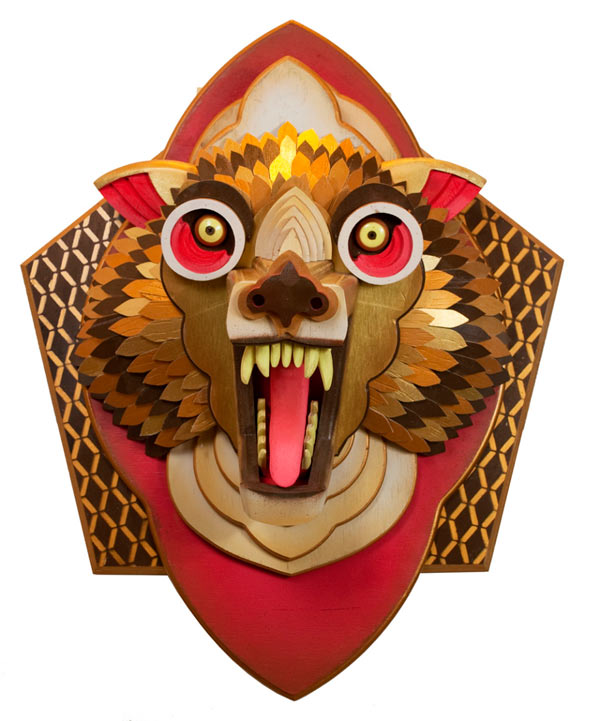 AJ Fosik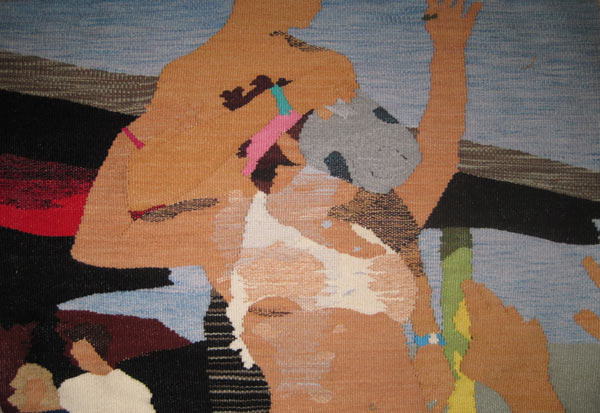 Erin Riley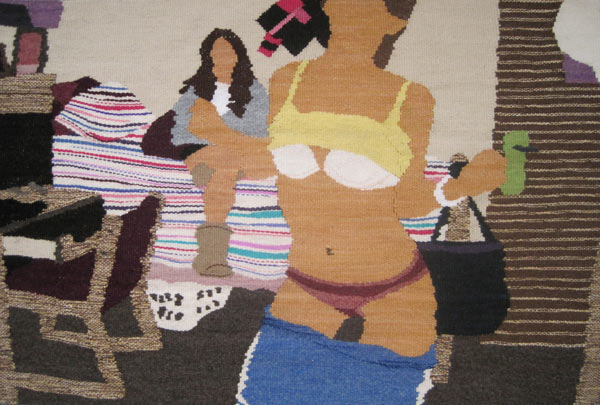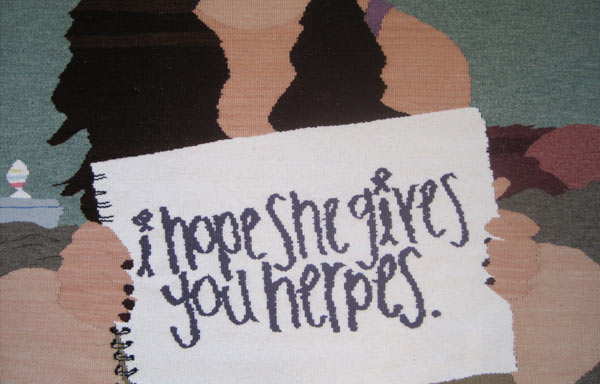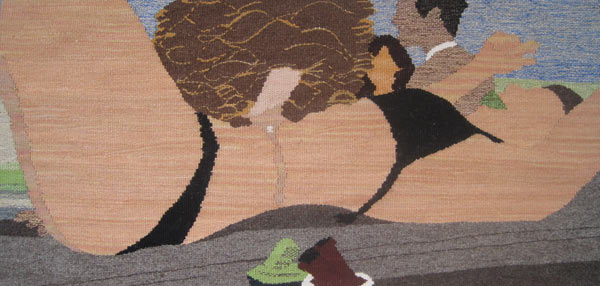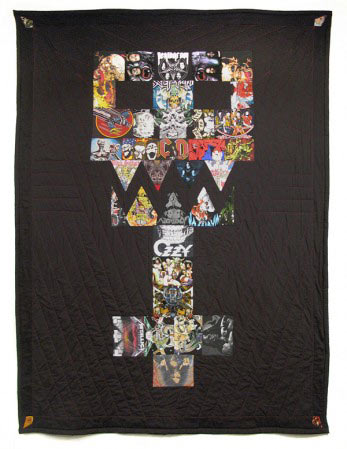 Ben Venom
A.J. Fosik, Ben Venom, and Erin Riley
November 13 — December 04, 2010
Guerrero Gallery
San Francisco, California