Therapy Dropout and Descriptive Verse Open Tomorrow at FIFTY24SF
Juxtapoz // Wednesday, 02 Jul 2008
1
Tomorrow night, July 3rd, marks the opening reception for Therapy Dropout, the solo exhibit by German street artist Hera (the female half of the German street art duo, Herakut) as well as Descriptive Verse, the two-man show featuring the works of Ala Ebtekar and Rene Almanza. Both shows open from 7-9:30 pm at FIFTY24SF Gallery in San Francisco.



Special Sneak Preview:
Hera's new works in Therapy Dropout reflect her use of graffiti as an outlet for her restlessness, as she believes quitting regular therapy helped preserve her creativity.

"If you paint what you feel, you drag it out of yourself and put it in front of you, where you can see it and deal with it. Once that's done you can turn your back on it and leave it behind. Others will eventually paint over it, but that doesn't matter, because you had never planned on keeping it anyway. You're moving on. That's it," states Hera of the meaning behind her Therapy Dropout exhibit.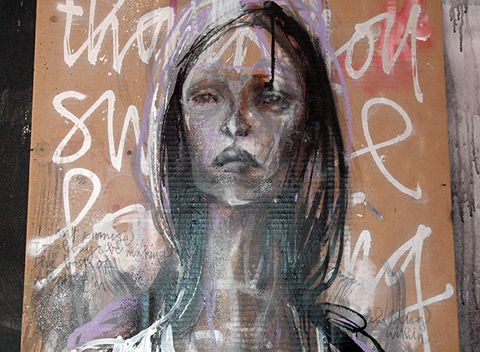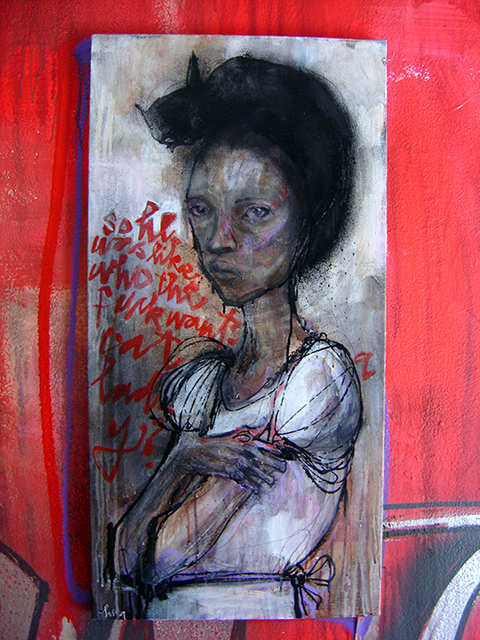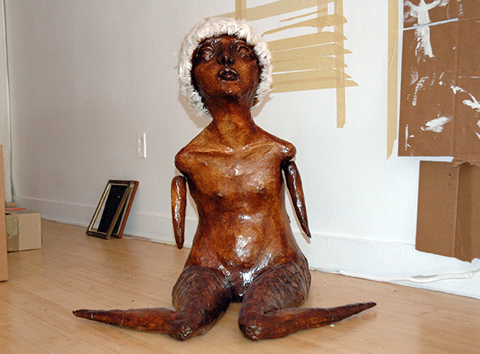 Ala Ebtekar (Bay Area) and Rene Almanza (Mexico) will offer new collections of works on paper, drawings and paintings in Descriptive Verse. The works illuminate a subtle commentary on their culture, human interaction, their similarities in their use of the figure, and a strong attention to their line work.

Ebtekar describes his works as visual narratives that are a "crossroad where present day events meet mythology." He also seeks to create "unknown" or "unfinished" moments with his pieces; therefore the stories he creates offer many interpretations or outcomes. He has been prolific in showing in the San Francisco Bay Area and has had exhibitions with Lisa Dent Gallery, Paule Anglim and the De Young Museum. He received his MFA from Stanford University in 2006 and currently is a fine art professor at UC Berkeley.

Almanza's work focuses on introspection, while also being an assiduous glance into his surroundings. He is a founding member of the Arte Cocodrilo Gallery in Oaxaca, Mexico, as well as the graphics workshop Pata de Perro. He is currently working with the publishing house Sirpus in creating series of illustrated bilingual books relating to stories of the Zapoteca culture of Oaxaca.

"My inspiration comes from almost everything; I'm trying to condensate in my drawings what is happening to my surroundings, its aesthetics and authenticity. Every living moment seduces me to portrait it in its more absolute context, that is what I try to do," comments Almanza about his art.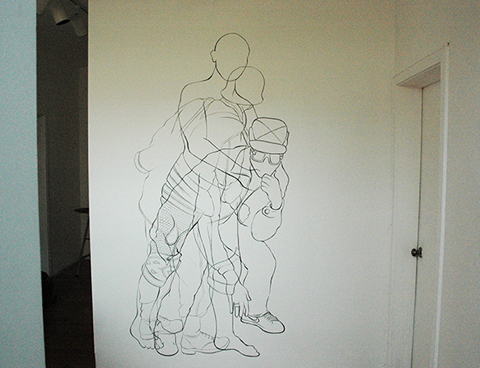 Ala Ebtekar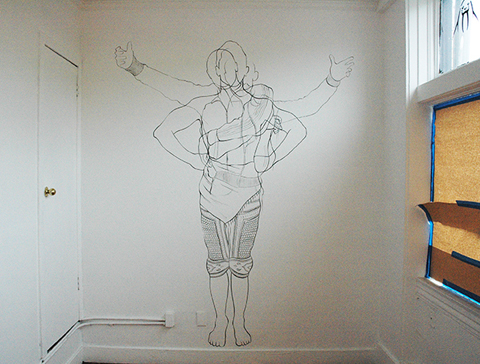 Ala Ebtekar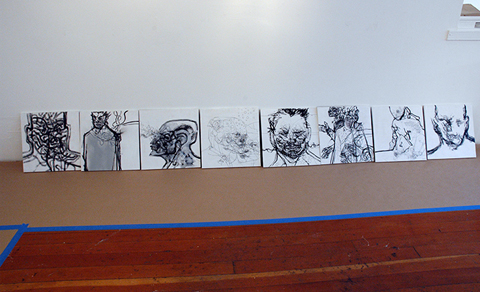 Rene Almanza