The Year of the Wolfbat Dawns on Philadelphia
Juxtapoz // Tuesday, 06 Oct 2009
1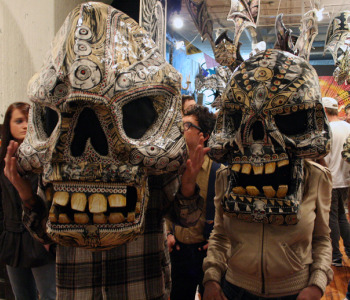 Dennis McNett's psychedelic exhibition "Year of the Wolfbat" began in NY this June and has since trekked across the US stopping for exhibitions, artist talks and workshops along the way.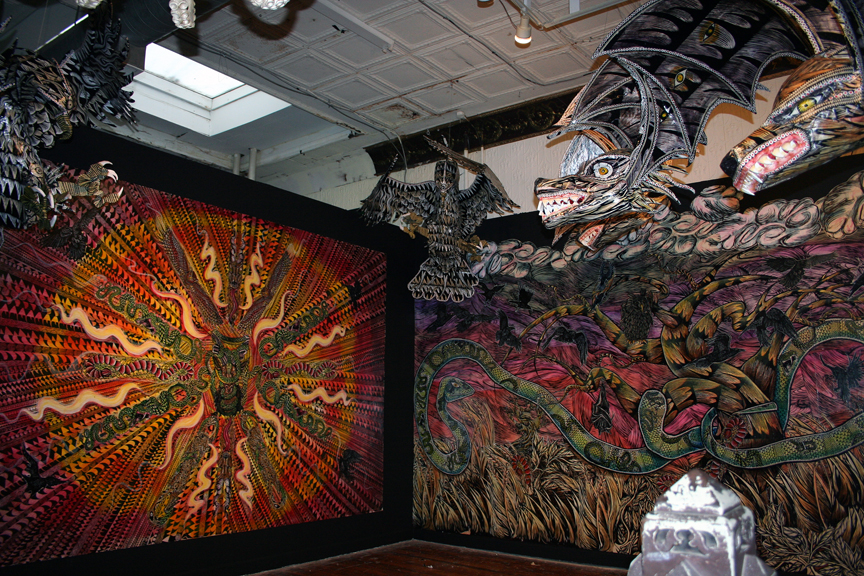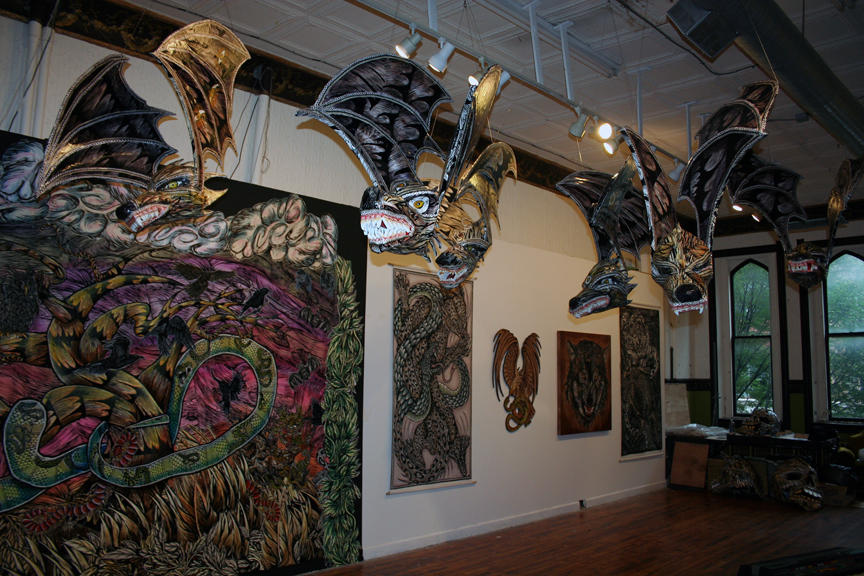 Their tour will culminate at Space 1026 in Philadelphia with an installation of print-derived sculpture and mural, unique wood carved pieces, relief cut prints, masks and oversize tapestries.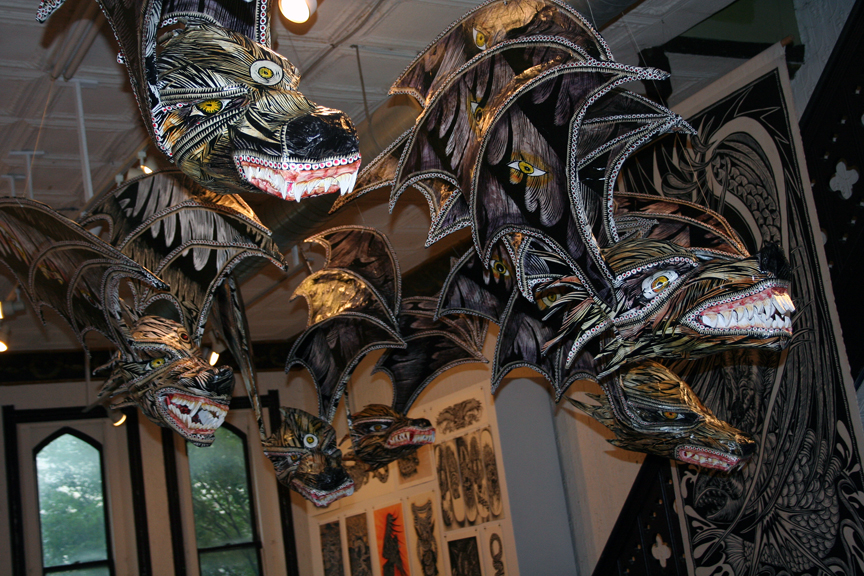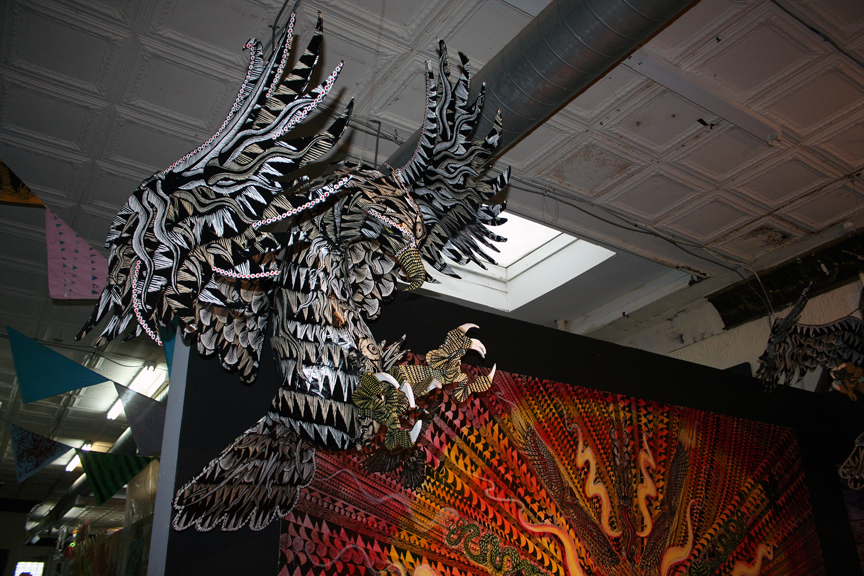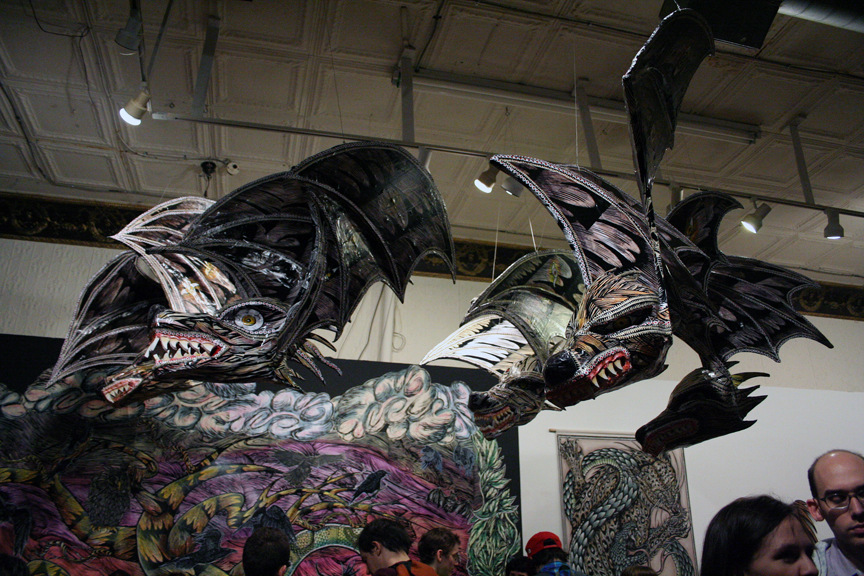 Designed for maximum sensory stimulus, the exhibition will have gallery goers ducking beneath swooping flocks of Wolfbats and navigating among a mass of leopards with serpent tails, goat heads wrapped in snakes, angry beasts, eagles fighting snakes, bats, and, of course, Wolfbats.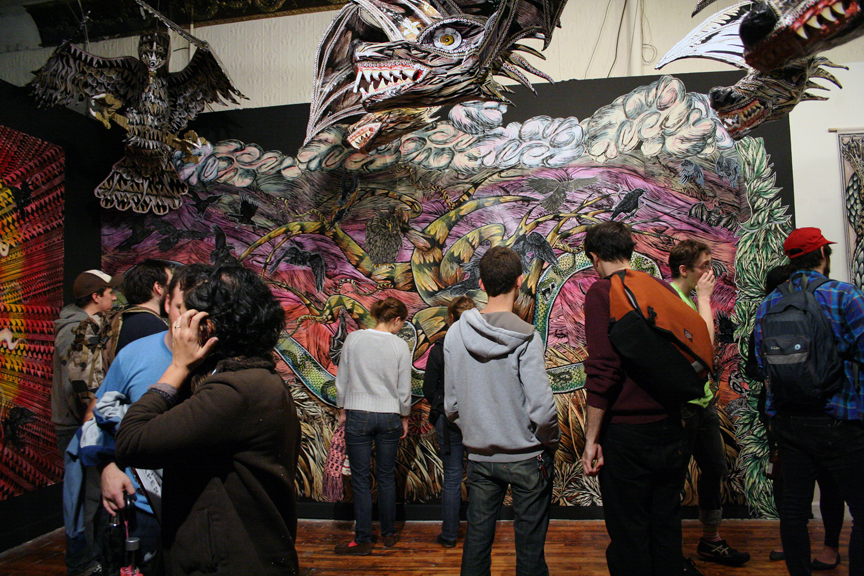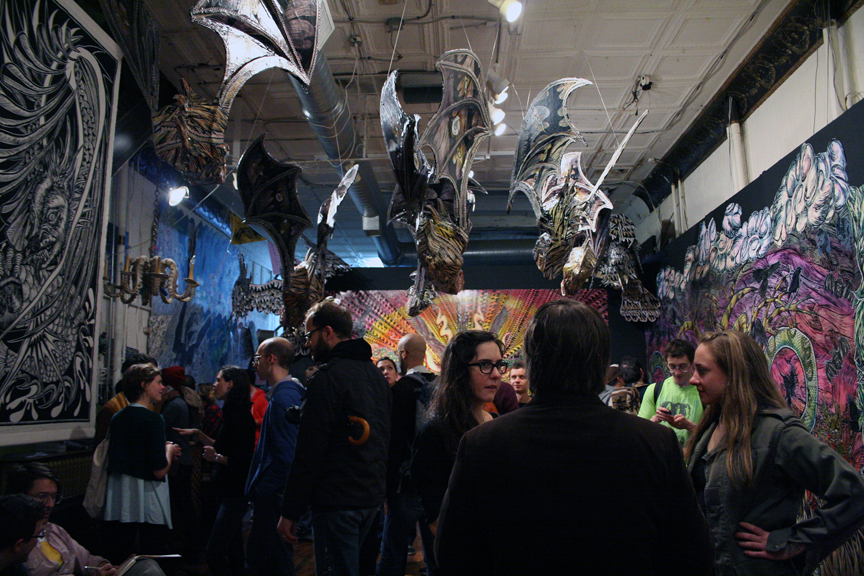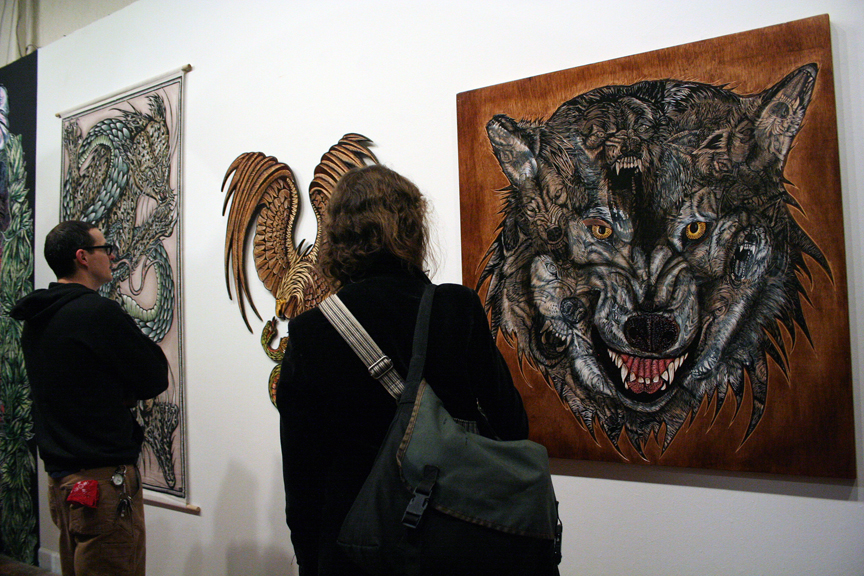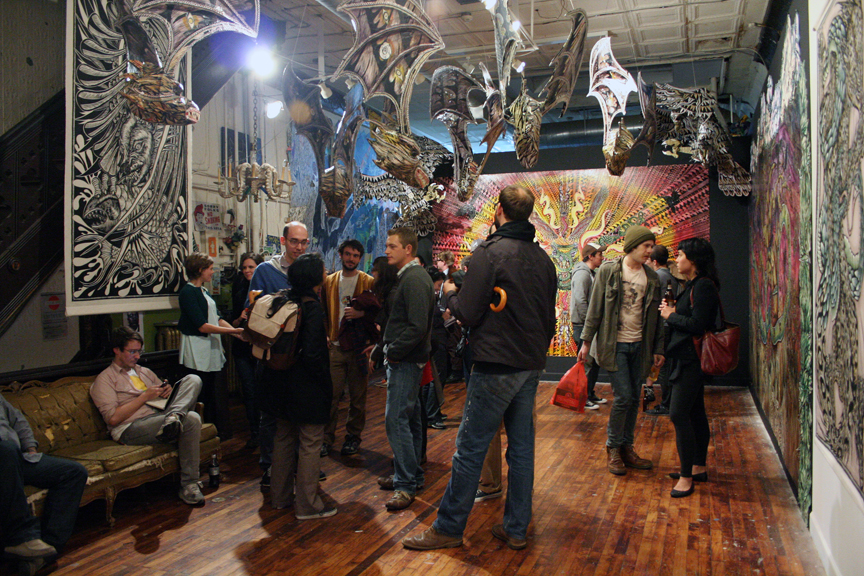 If you're still not clear on what, exactly a Wolfbat is, guess you'll have to come to Space 1026 to find out.