The Wynwood Walls Project Astounds
Juxtapoz // Monday, 07 Dec 2009
1



Fifteen influential artists from Asia, Europe, Latin America and the United States were invited to create outdoor murals on the warehouse walls of Miami's Wynwood Art District. Tony Goldman of Goldman Properties, one of the major property owners in Wynwood, has made available a group of walls and buildings for artists to work on, concentrated in the area between 2nd and 5th Avenues and NW 22nd and 28th Streets. The project also includes an indoor space at 2550 NW 2nd Avenue.

The Wynwood Walls project builds on the tradition of street art already established in the neighborhood to create a more tightly curated outdoor exhibition. In addition to the twelve murals to be completed for the opening of Art Basel Miami Beach in December 2009, the intention is to commission another fifteen or more wall murals over the next two years. The goal is to sponsor the creation of a group of outdoor murals by the best artists in the field that will become an international street art museum.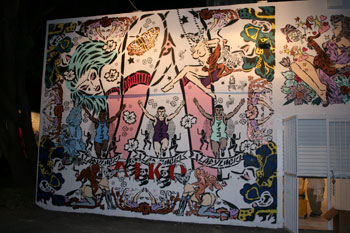 AIKO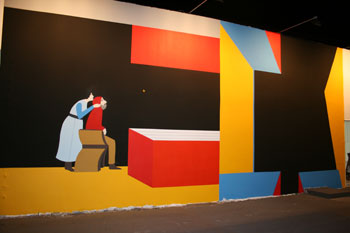 Clare Rojas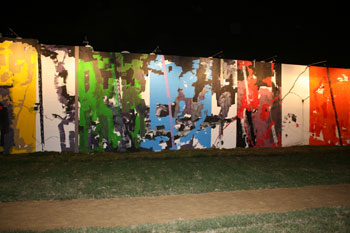 Futura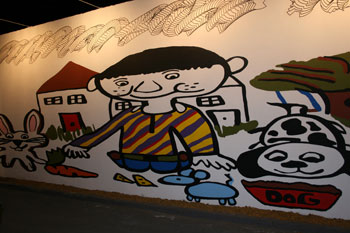 Jim Drain with Ara Peterson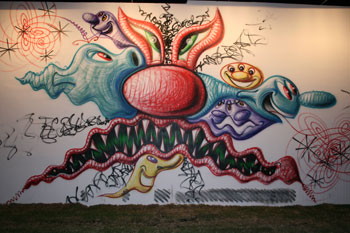 Kenny Scharf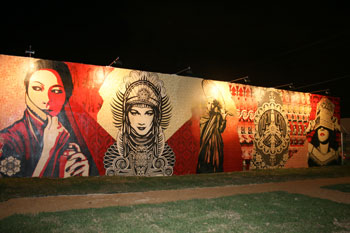 OBEY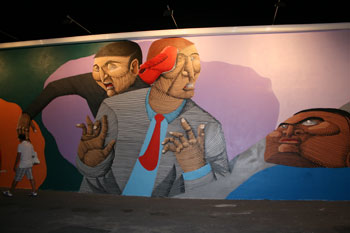 Nunca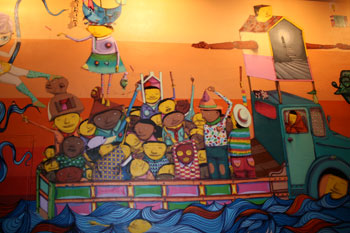 Os Gemeos with Finok, Toes, and Nina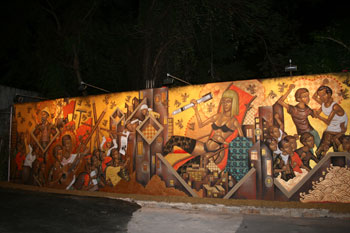 Stelios Faitakis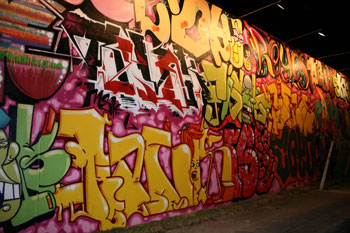 Collab graffiti wall
Stay tuned for more in-depth coverage of each wall and process photographs of each artist by Martha Cooper.