The World's Largest Video Game Exhibition Opens in Berlin
Juxtapoz // Monday, 31 Jan 2011
1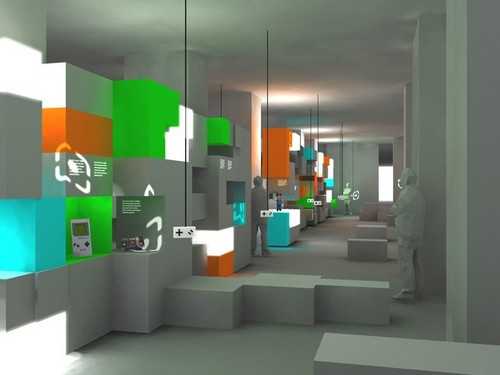 Something tells us this is going to be popular: The Computerspielemuseum (Computer Game Museum), located on Karl-Marx-Allee in Berlin (of course it is on Karl Marx Boulevard), just opened a new permanent exhibition, Computer Games: Evolution of a Medium. The exhibition features over "300 video and computer systems and stand-alone games dating from 1951 until the present obtained from around the world, many of which are playable."

As Fast Company is reporting Pong, Super Mario Brothers and World of Warcraft are centerpieces to the the Computerspielemuseum's exhibition, but there are some great rare games and consoles from East Germany and other Cold War era countries.

"Among the products on display are the Nimrod--an incredibly rare game-playing computer from 1951, the first ever arcade game, 1971's ComputerSpace which guests can play), Cold War-era strategy game Balance of Power and numerous rare video games from the former Eastern Boc.
Video game systems on display include the first commercial video game system, the Magnavox Odyssey (1972), the Milton Bradley Microvision--an ahead of its time hand-held game console from 1978 and the BSS-01, an ultra-rare East Germany video game console from 1980."
The permanent exhibition features something unique: the
PainStation
, which can best be described as a sadist's interpretation of
Pong
.
Lots of videos of classic games and odd ones as well, below.
http://www.computerspielemuseum.de