Image Gallery
The Work of Cem Dinlenmi?
Juxtapoz // Friday, 13 Jan 2012
1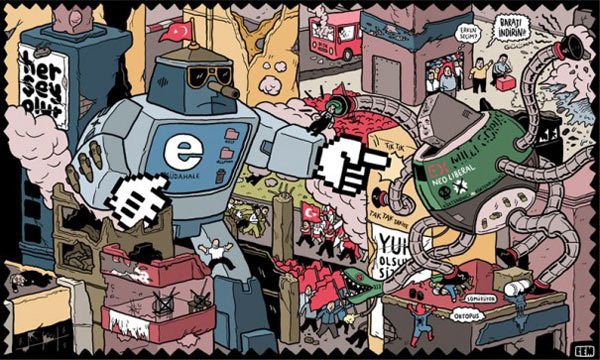 Cem Dinlenmi?
was born in ?stanbul, Turkey in 1985. His father is a painter and graphic designer, so he was eager to draw at an early age. Cem spent his childhood playing with lego bricks and drawing pirates, knights and such kind of battling and fighting figures, he now lives in ?stanbul and spends his time working, wandering around and watering flowers when he isn't creating these graphic, sometimes political intricate illustrations.