The Underwater Sculpture Coral Reef of Jason de Caires Taylor
Juxtapoz // Thursday, 10 Feb 2011
1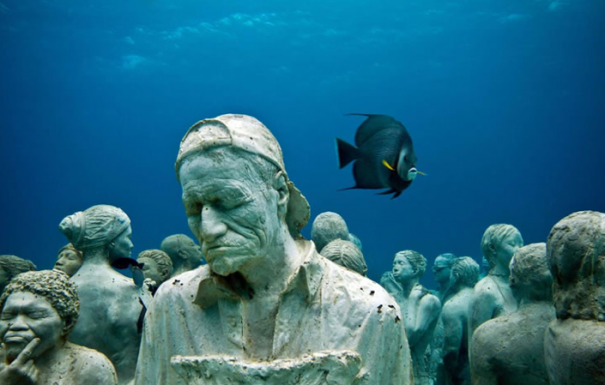 Just when you think art can't go any farther, someone makes a underwater sculpture installation that doubles as a coral reef. Not to just in one place either, but in multiple bodies of water across the world. And then you just have to say,
Jason de Caires Taylor
, you are on the trip of something else.
Here is a simple explanation of Taylor's work:
Jason de Caires Taylor's underwater sculptures create a unique, absorbing and expansive visual seascape. Highlighting natural ecological processes Taylor's interventions explore the intricate relationships that exist between art and environment. His works become artificial reefs, attracting marine life, while offering the viewer privileged temporal encounters, as the shifting sand of the ocean floor, and the works change from moment to moment.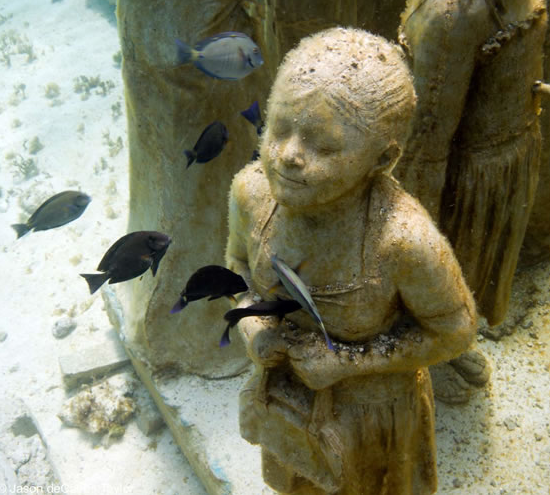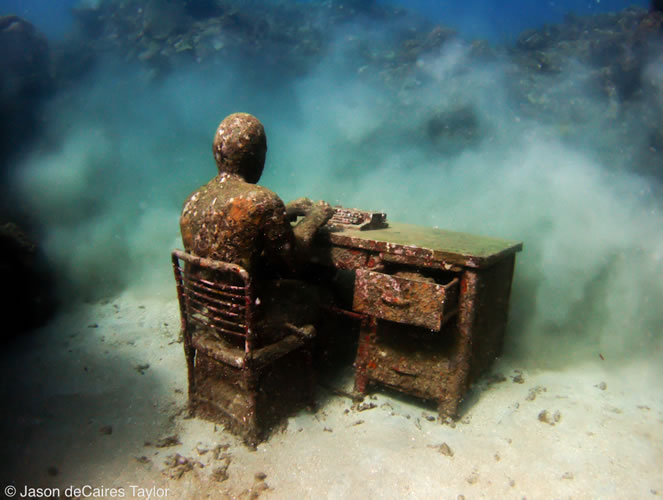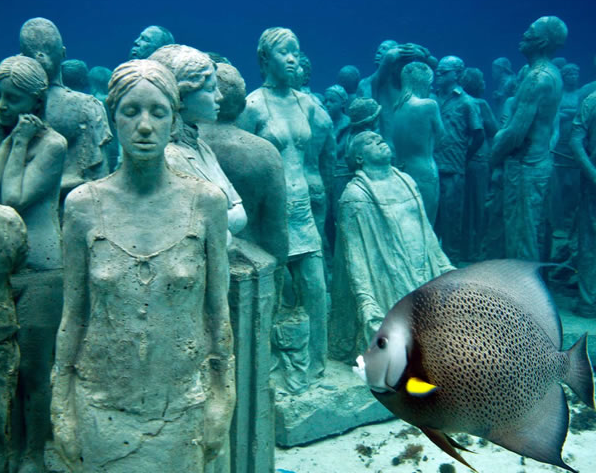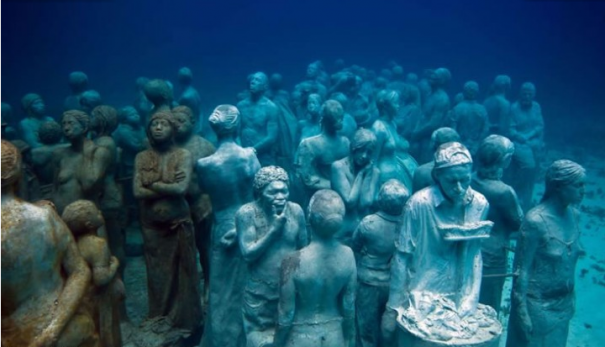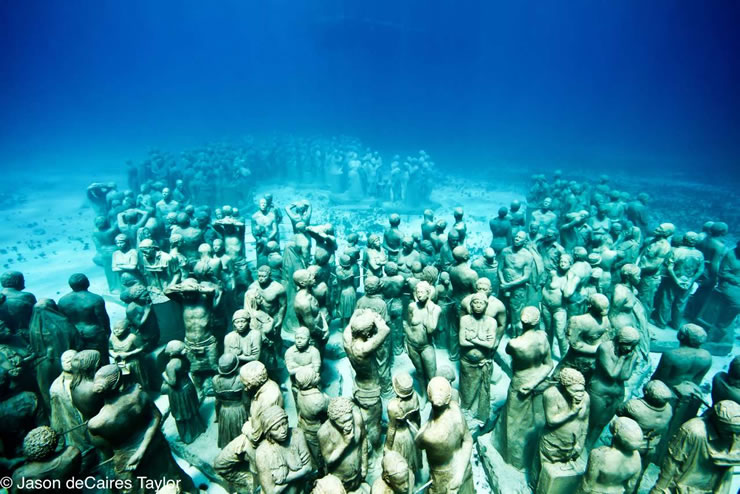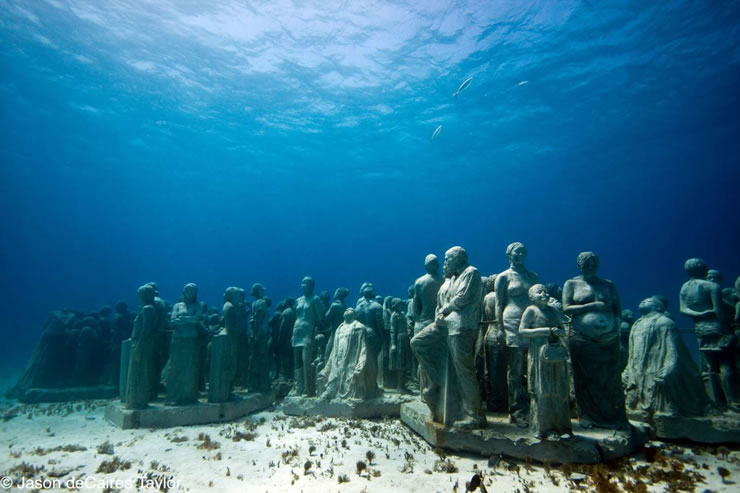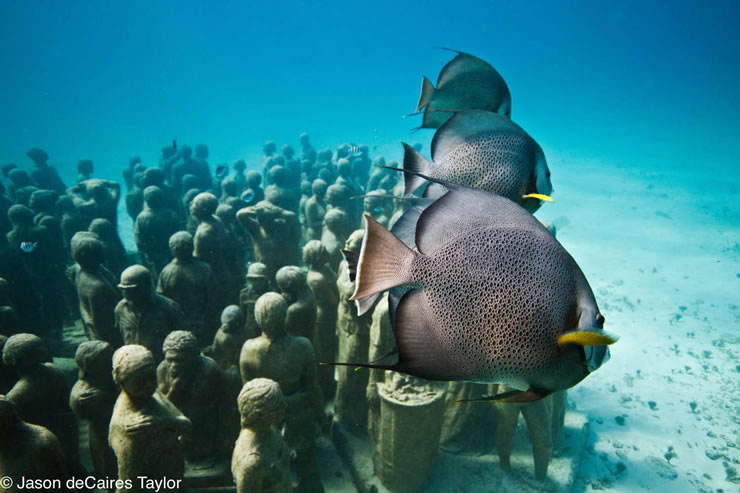 http://www.underwatersculpture.com/