The Spray Can that Sprays Itself
Juxtapoz // Wednesday, 19 Jan 2011
1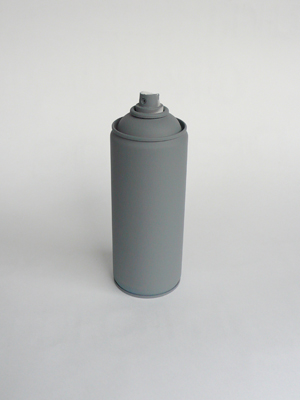 Daniel Eatock does a lot of little things in an interesting way. You can spend hours of in website. Each project is a simple practice in just that, simplicity with the everyday objects around you. Make art from the simplest of things. Like this spray can . . .
This is what Eatock calls
Spray Can Sprayed With Its Own Contents
. Explained as "Gray paint (primer) sprayed from an aerosol canister directly into the oncoming air stream of a powerful desktop fan. The paint exited the aerosol and was redirected back towards itself, evenly covering the canister in the paint it previously held."
This is just the beginning of many, many things you can find on Eatock's site.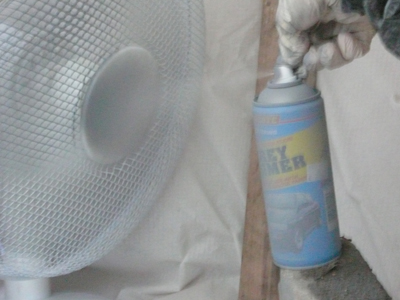 http://www.eatock.com