The Soft Hercules Chair by Fat
Juxtapoz // Monday, 05 Dec 2011
1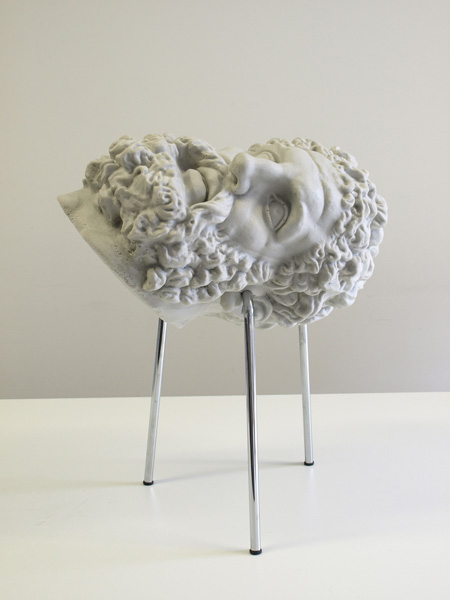 Maybe you haven't ever wanted to sit on Hercules' head before, but it is one of the many wishes we have wanted for the holiday season. Environmental design studio FAT (Fashion Architecture Taste) has created a soft stool cast from foam rubber—"the soft squishy stuff that is usually used to make stress balls." And its Hercules' head.
FAT
fully describes their design as "The bust of Hercules, usually something solid both in its material and the culture it represents becomes unexpectedly soft, deforming a recognizable object into stranger shapes when it is sat on. It uses the plasticity of rubber to suggest a more uncertain and doubtful state."
Hercules, Hercules, Hercules!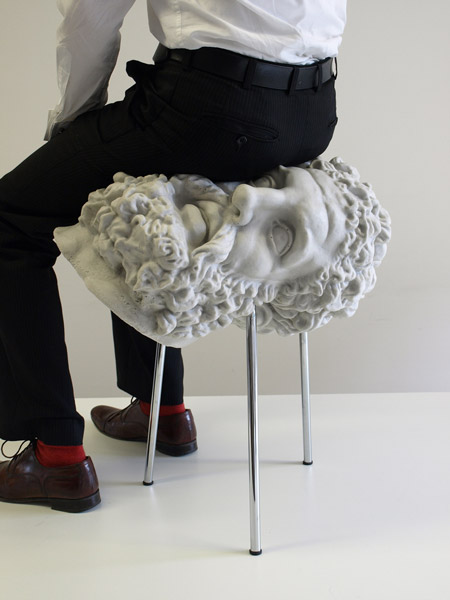 via
wewastetime