The Sacred Geometry of Sam Bassett
Juxtapoz // Tuesday, 08 Feb 2011
1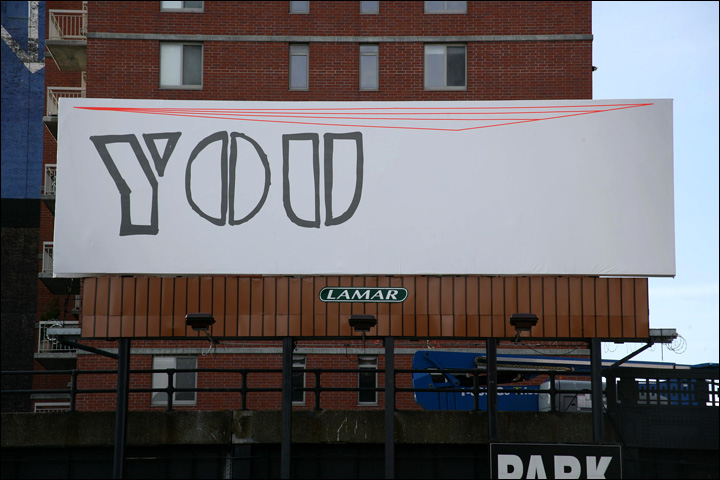 Our Contributing Photo Editor,
Sam Bassett,
is an expert in Sacred Geomery, aka, geometric shapes in the form of tape, done throughout the streets and indoors in Manhattan. As we look further into Bassett's art prior to his Juxtapoz Presents Profile later this week, we find an incredible output of Sacred Geometry.
We posted Bassett's greatest portraits for Juxtapoz yesterday.
Check them out here.
And look closely in all the photos below. There is geometry to be seen.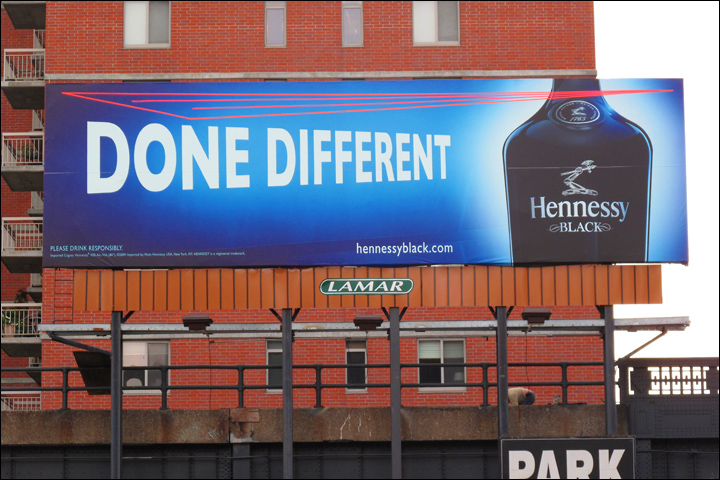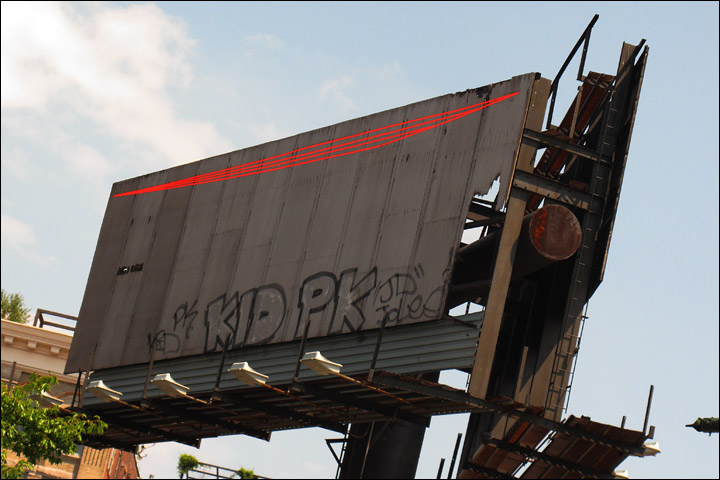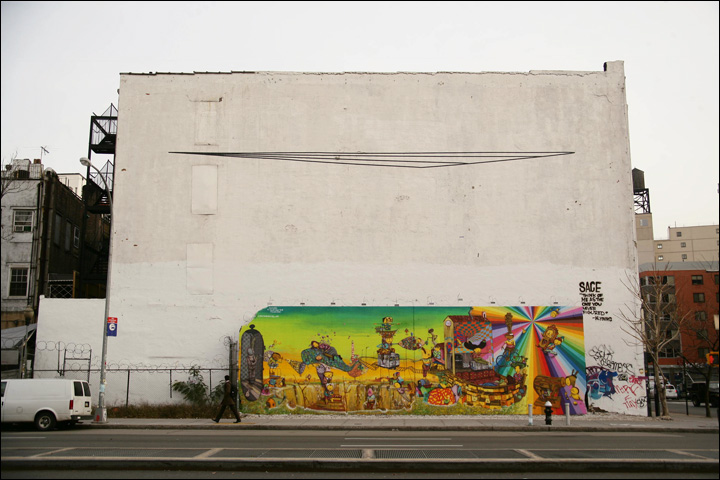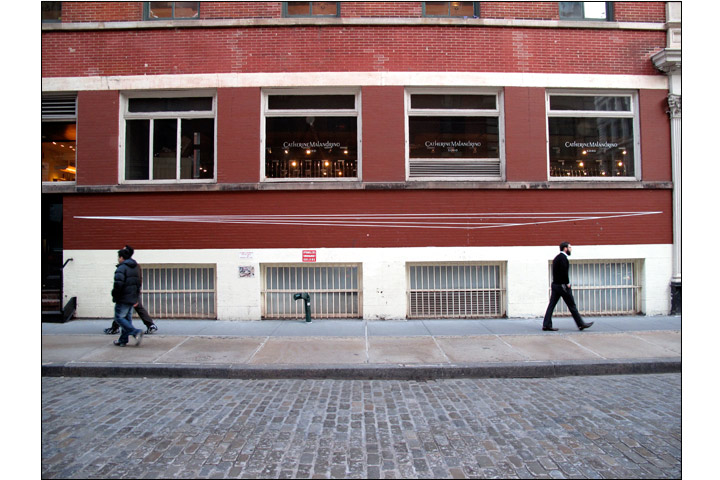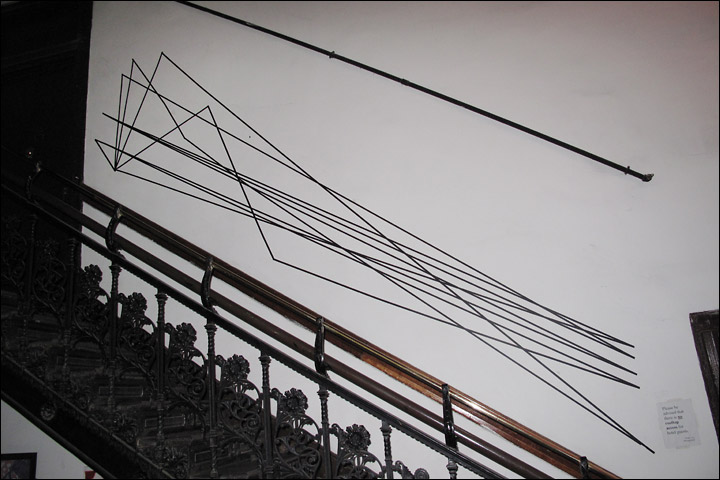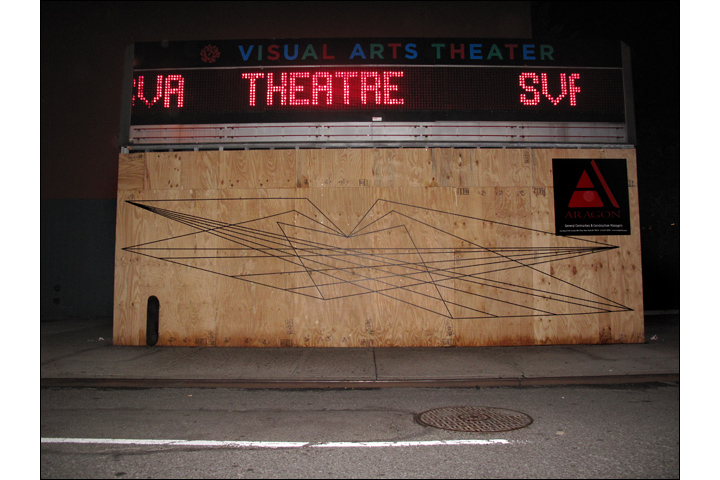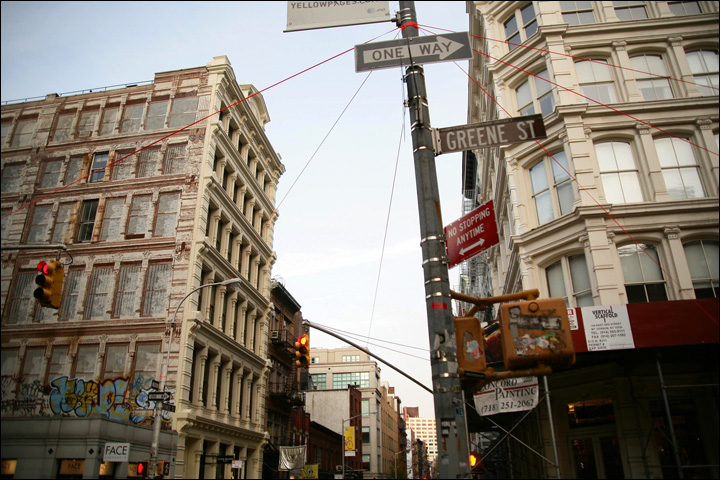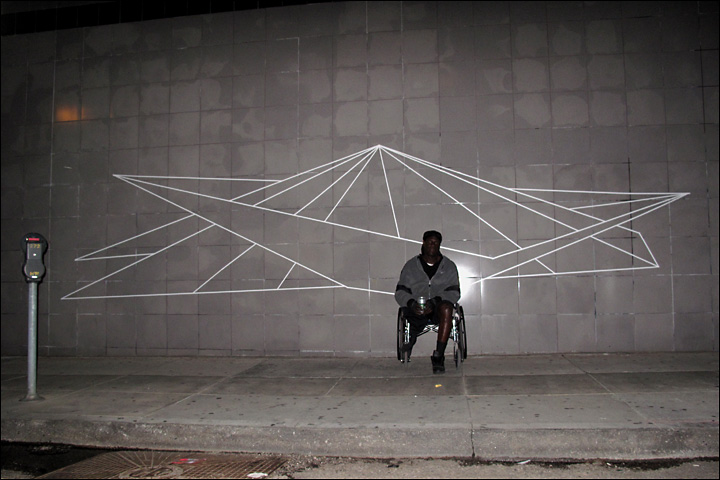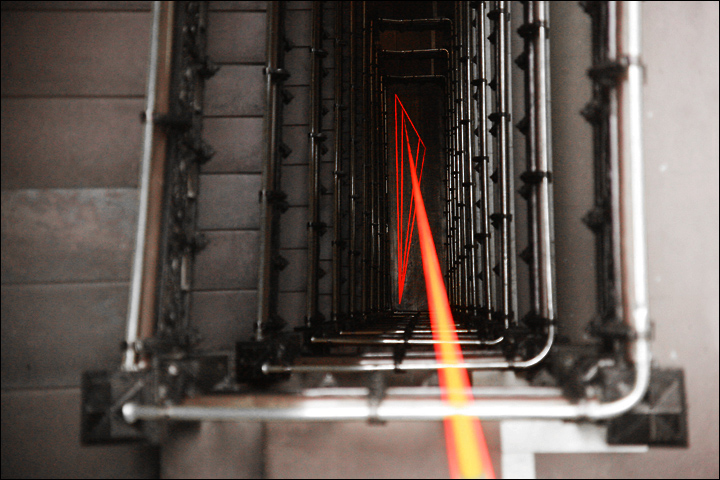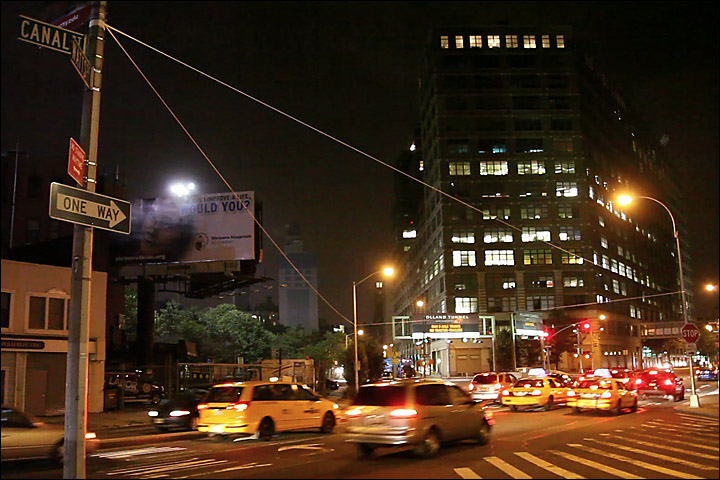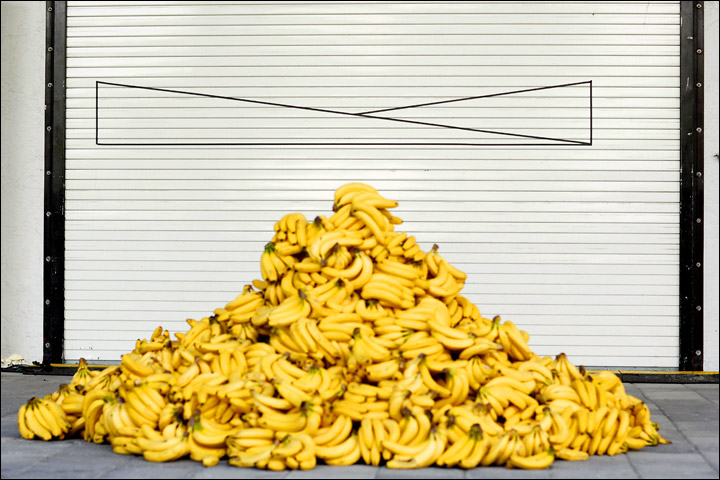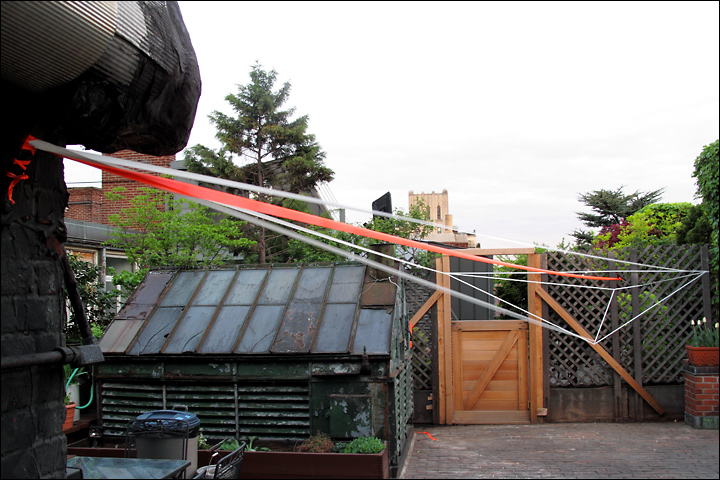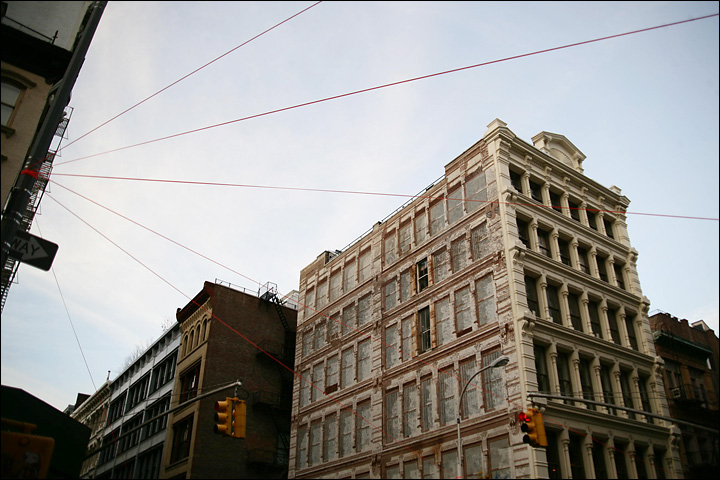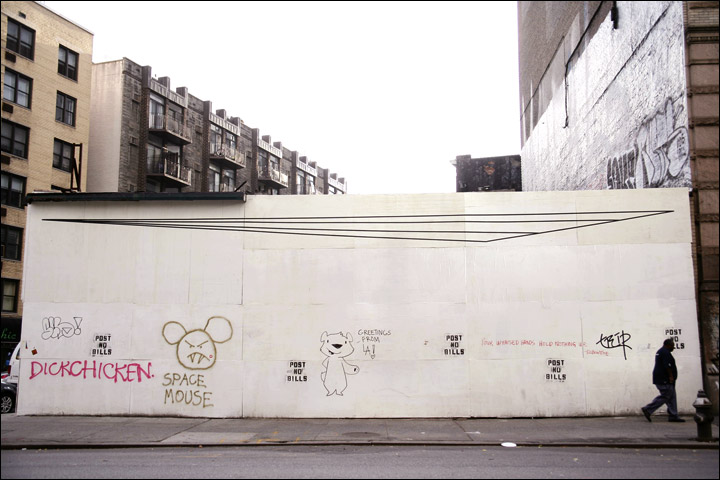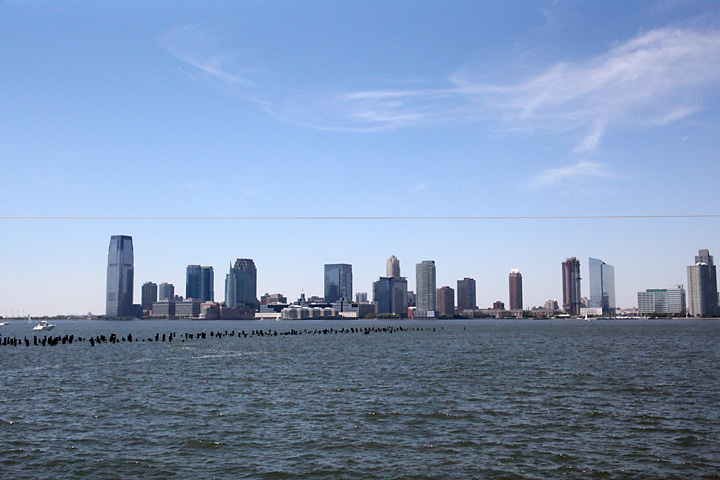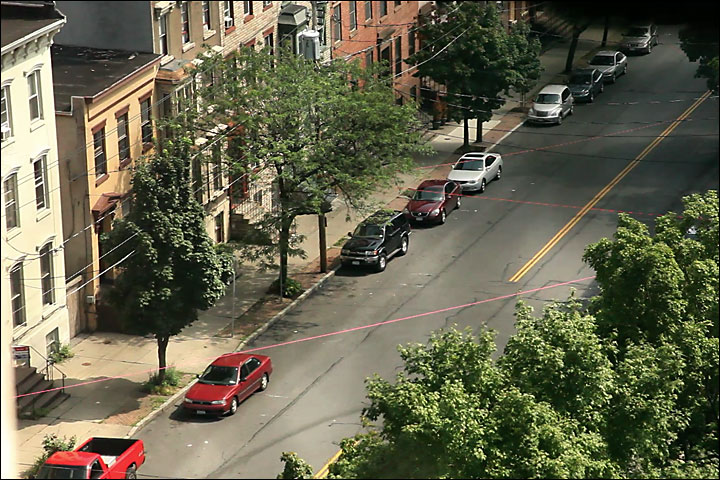 SamBassett.com