The Process of Creating a Book Cover for a Major Commercial Release
Juxtapoz // Wednesday, 19 Jan 2011
1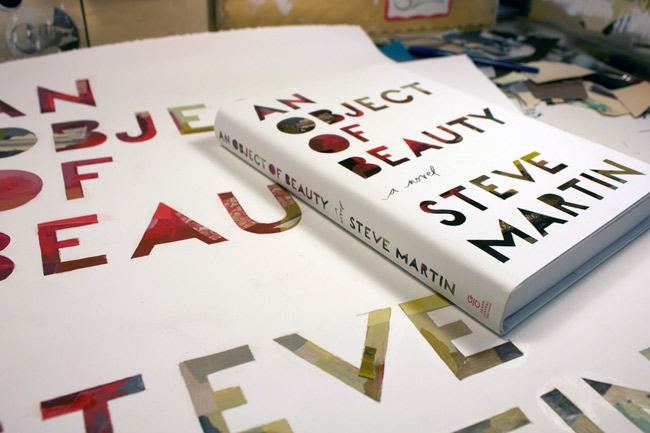 Process pieces are always the most interesting, the how-tos to creating something that is both artistic and commercial. Illustrator and typographer,
Darren Booth
, was responsible for the book jacket cover and endpapers for Steve Martin's art collecting-themed novel,
An Object of Beauty
, and he posted his step-by-step process of creating a book cover for a major publisher.
Booth notes, "There's been a lot of interest around this project so I figured it would be fun to shed some light on it by sharing some of the process. Receiving lots creative freedom is rare with projects of this profile, but after I spoke with Creative Director, Anne Twomey, it was obvious that it was going to be a great experience. Since the book takes place in the art world, one of the challenges was to ensure that the cover art didn't appropriate one particular artist (...except for me, I guess?)."
There are references to Ed Ruscha, and for the end papers, Boothe notes "the only direction I received was to create something inspired by Abstract Expressionism and Colour Field painting."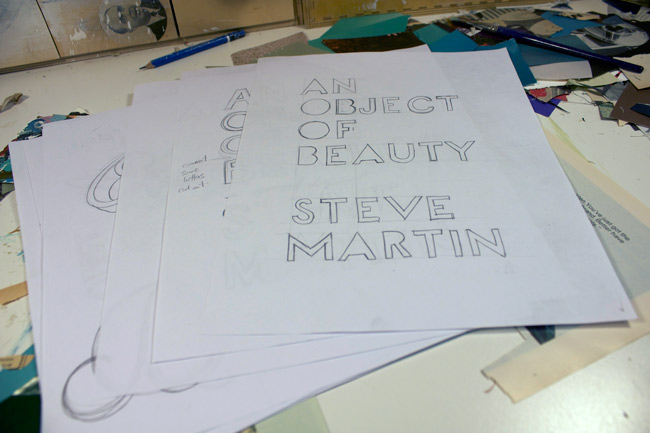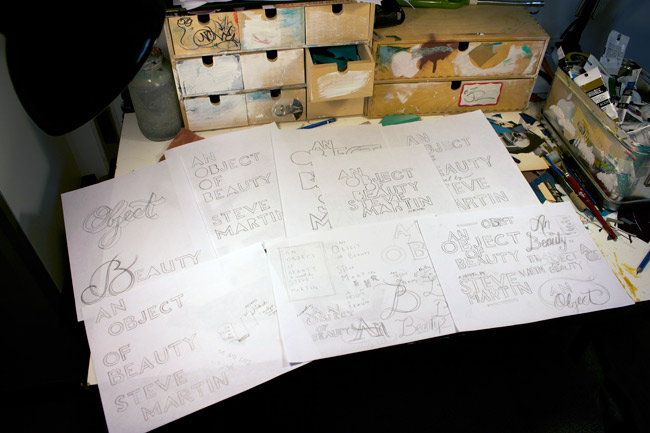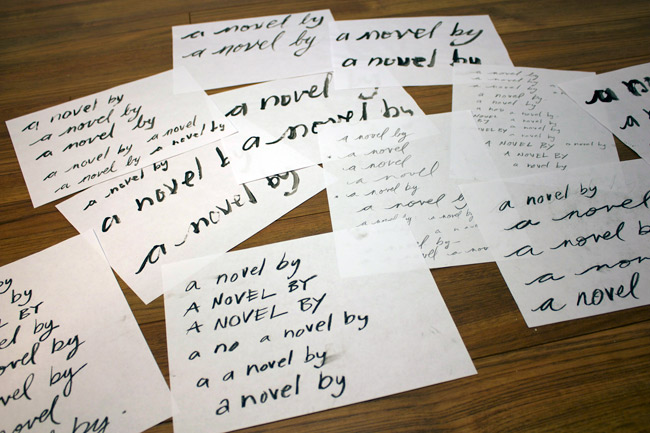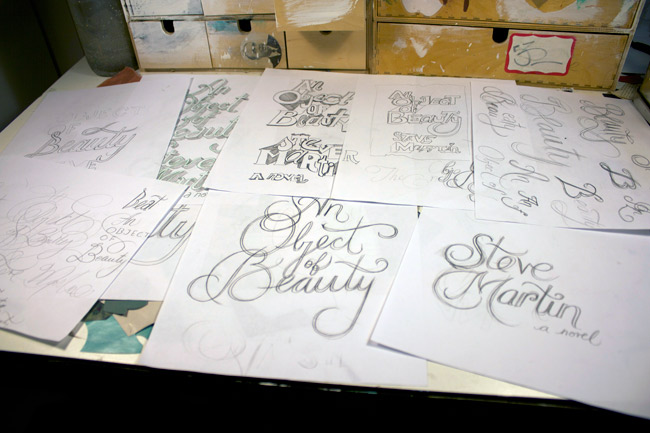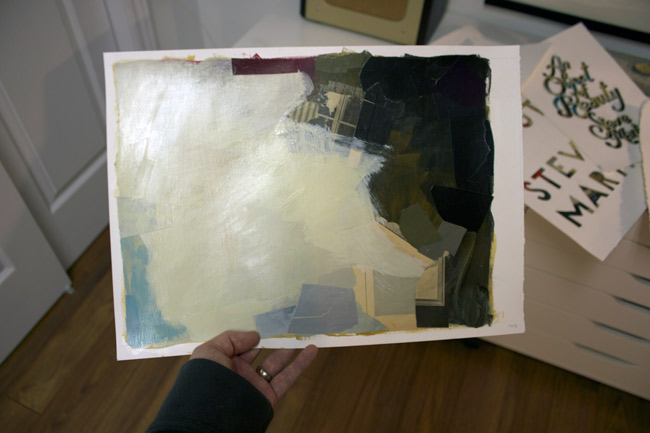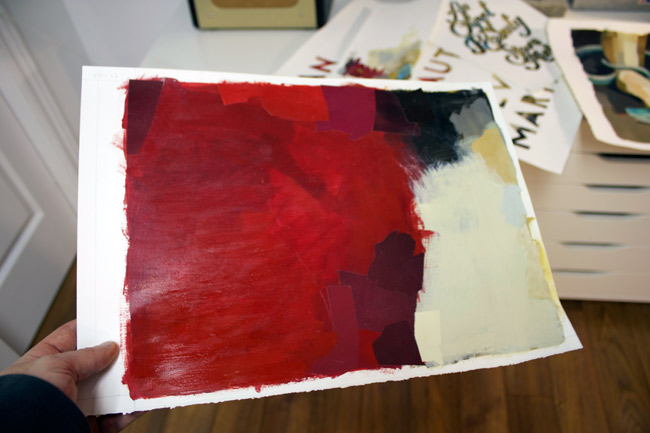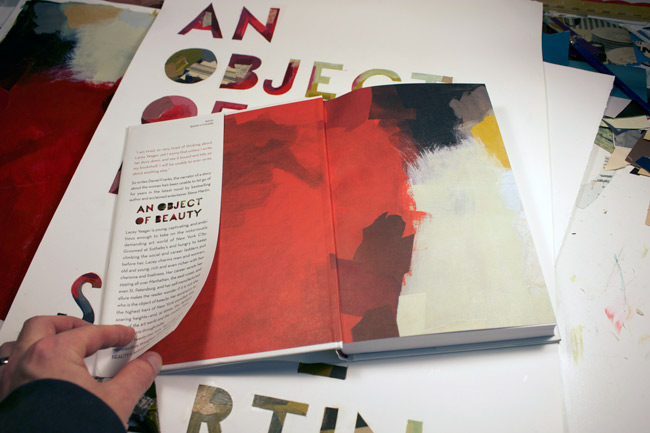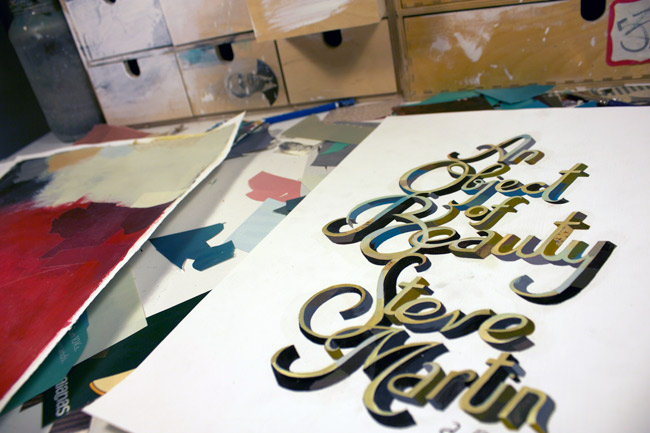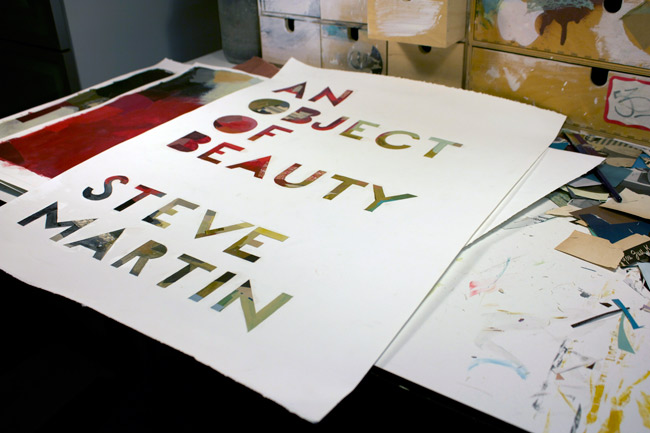 Darren Booth's blog.