The Not Real INSA x NIKE Tee Gets a Real Swap
Juxtapoz // Monday, 28 Mar 2011
1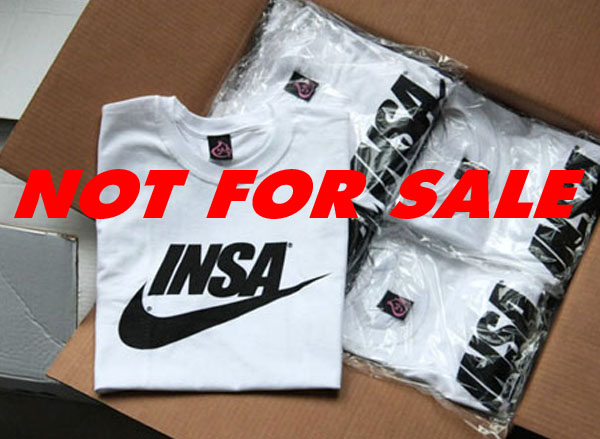 London-based graffiti, giffiti, and fine artist INSA just held a contest on his site where he was giving away some extremely rare INSA x NIKE official bootleg Swoosh tees, but for swap only. No money exchanged, just something you think is worthy for a bootlegged collaboration tee-shirt. Nothing says bootlegged like a good old-fashioned swap.
The results that INSA got back were quite strong. Apparently people will go quite far for a bootlegged fake collab.
Here is what INSA was asking for:
We have 20 of these to giveaway.
We will swap one shirt per person.
We will consider swaps for anything you would like to offer!
We will NOT accept money!
THE OFFER DOES NOT HAVE TO BE A CONSUMER GOOD- IT CAN BE ANYTHING FROM INSA INSPIRED ARTWORK, PHOTOGRAPHY to ALCOHOL or DEDICATED VANDALISM.
More information at
INSA's blog.
You can
see the results there
. And here are some good ones...