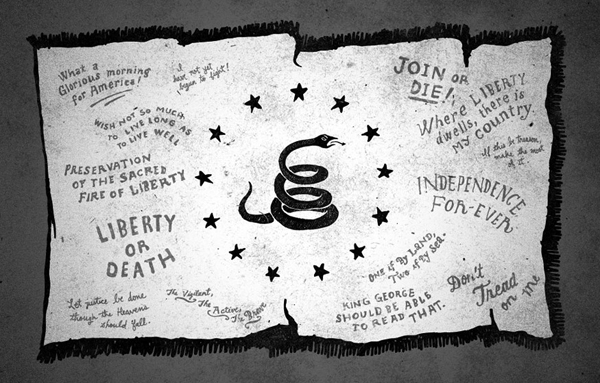 The MomentUs project celebrates defining moments in US history through design. The project kicked off today with New York based designer Jon Contino. Contino was given the Revolutionary War to create an image for.
MomentUS writes "A collaborative project in which a select group of designers, illustrators, and artists create visual interpretations of the most defining moments in United States history as a way of informing others of our proud, yet sometimes troubled and forgotten past."
Be sure to checkout the MomentUs project for updates
here
, submissions will be released every Monday, Tuesday, Wednesday, and Thursday through the last week in July.