The Microchip Paintings of Yuri Zupancic
Juxtapoz // Wednesday, 09 Mar 2011
1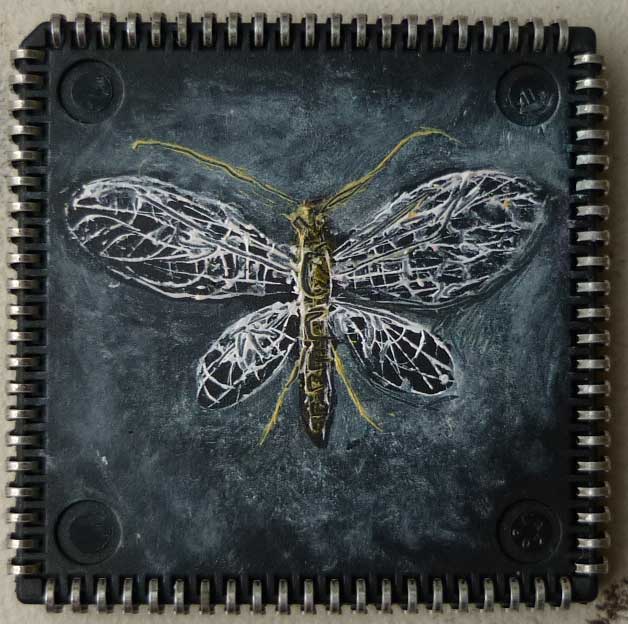 You may be thinking that this doesn't look like much, but when you know that
Yuri Zupancic
is painting on extremely small microchips. Average size? 1" x 1".
Here is Yuri Zupancic's statement about the works:
"Smaller and Faster" has replaced "Bigger and Better" as the leading catchphrase of commodities. I reflect this with my miniature paintings on microchips. From wild plants and animals to human tools and portraits, the range of subjects is diverse.  I seek poetic images which raise questions and strike metaphorical chords when painted on microchips -the building blocks of the digital age.


The biggest frontier I see today is where nature and technology overlap.  Mankind and our extensions (i.e. computers, cities) are essentially natural occurrences, thus move and evolve in the same dynamic patterns as the rest of the world.  My paintings on microchips are an attempt to broaden our perspective of modern electronics and acknowledge their position as extensions of the mind and its sentimental qualities.



This is an also homage to classical miniature paintings.  Paint is usually oil applied with tiny brushes -some of which I craft by hand using my own eyelashes. The size of these works is usually a square inch or less, so magnifying glasses are supplied at gallery showings.  Do not hesitate to contact if you are interested in exhibiting, commissioning, or purchasing any microchip paintings.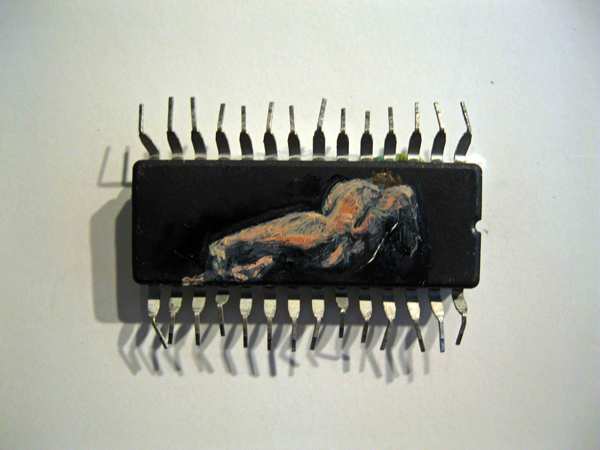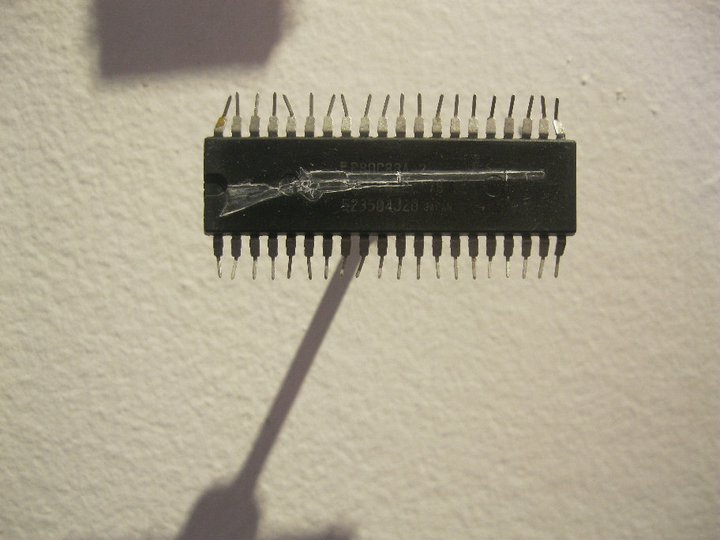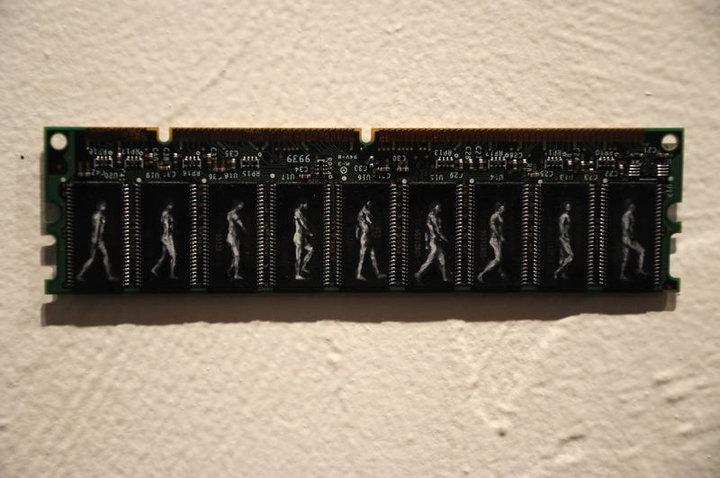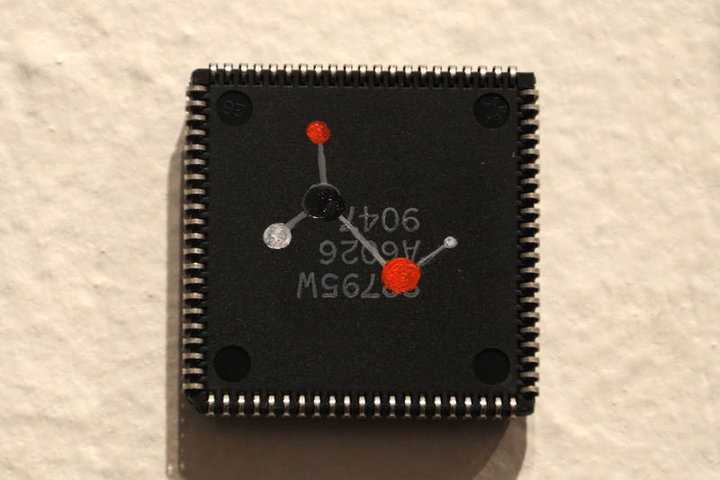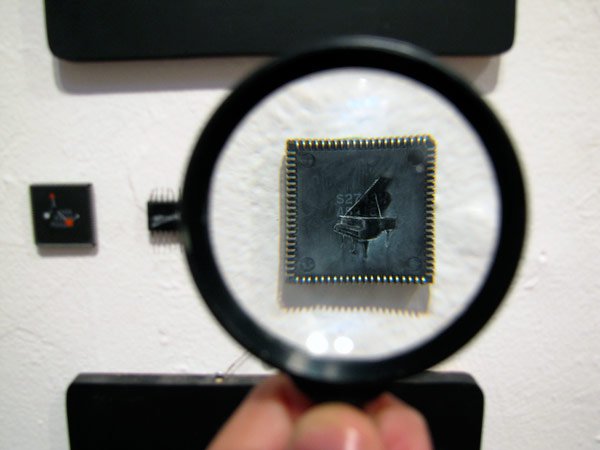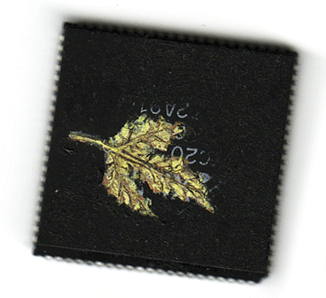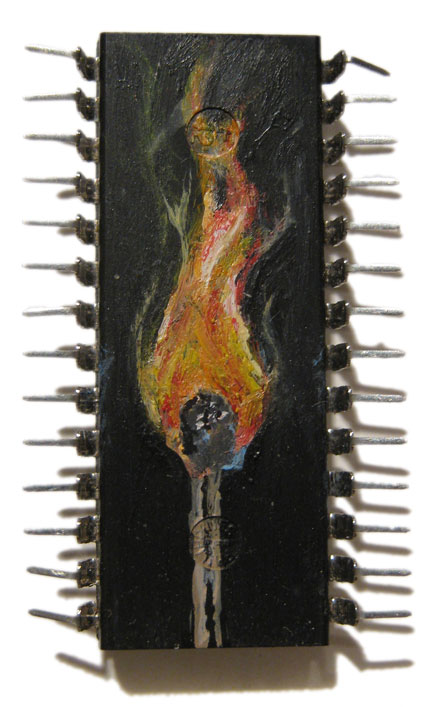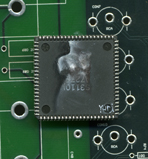 And we nice and mini for the "Venus de Micro."