Image Gallery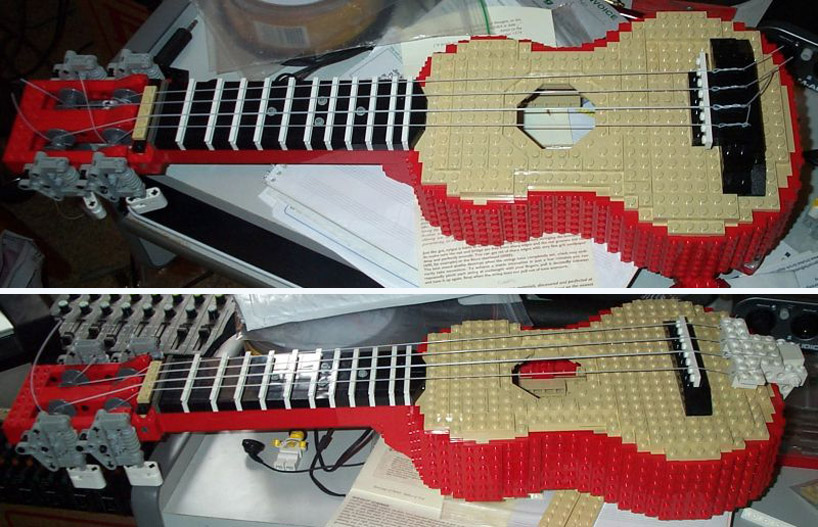 Some great readers of this site, knowing that we enjoy a great
LEGO sculpture
, sent us this LEGO Ukulele this morning. Because it is amazing, we assume. Ross Crawford made the ukulele out of LEGO bricks, and the kicker is that is even works.
Listen to Crawford play "Puff the Magic Dragon" on the LEGO ukulele
here
.
Our favorite part of
Crawford
's explanation of how done it was in regards to the tuning: "Tuning. I had to come up with a way of tuning the strings, that was able to take the tension without slipping, and didn't look too yucky. I tried a couple of ways, but this one worked best, probably because it's the simplest! Those of you with eagle eyes will notice the LEGO worm gears are wound the wrong way, so the keys have to be turned the opposite way to normal. I did try putting them on the other side of the main gear, which fixed the turning anomoly, but they ended up way too close to the top of the neck, and I kept knocking them while playing, so I decided this way was best."
via