The Latest Porn Collages from Jonathan Yeo
Juxtapoz // Wednesday, 14 Oct 2009
1
It seems today has turned out to be quite a sexy day, what with an
interview with porn star/artist Zak Smith
and now a look at Yeo's latest work but hell, it's hump day (Wednesday), right?
Yeo made an internationally known name for himself with his shocking portrait of then-president Bush using clips from vintage pornographic magazines. From there Yeo says he found a new direction and has been able to successfully de-sexualize porn in his collage work ever since.
His latest collages still utilize porn clips, but Yeo has slightly moved away from portraiture towards leaves. These are definitely the sexiest leaves we have ever watched fall, but it's Autumn now, and we
need
something a little racy to fall into our laps.
If you have yet to watch Yeo talk about his work, we highly suggest you view him speak in a recent video interview
here.
More on Jonathan Yeo at
www.jonathanyeo.com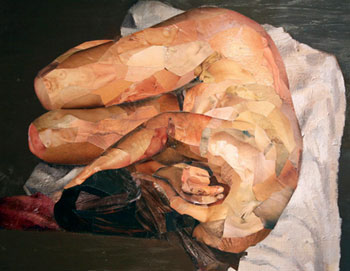 Aquila
collage 2009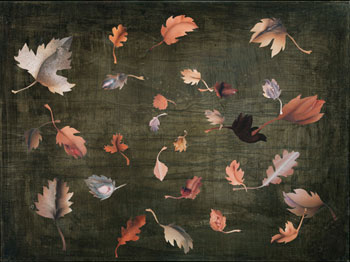 Falling Leaves (Art for Africa)
Collage and mixed media on canvas, 31cm x 40.5cm  2009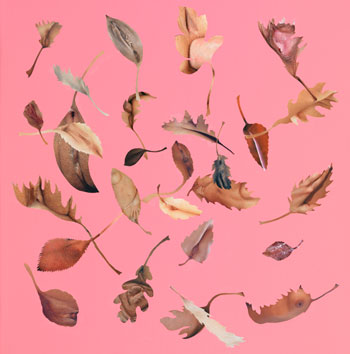 Falling Leaves (pink)
Collage 40cm x 40cm  2008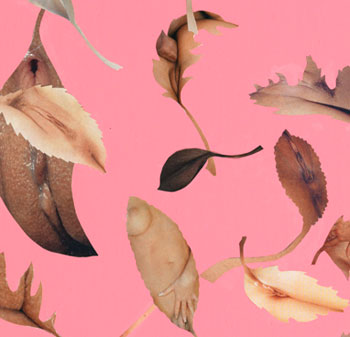 Falling Leaves (pink)
-- Detail