The Latest from JR: Exclusive Interview
Juxtapoz // Wednesday, 05 May 2010
1
You will be showing in Los Angeles this June alongside Anthony Micallef, Vhils, and Conor Harrington. What do you have planned for this California show?
Some special pieces of course, as the space will be pretty big. But mostly, if we can make it, I'll try to do a collaborative piece together with Vhils.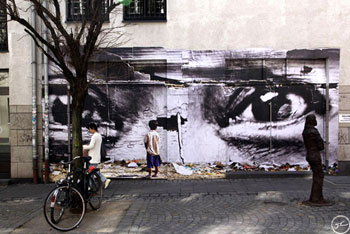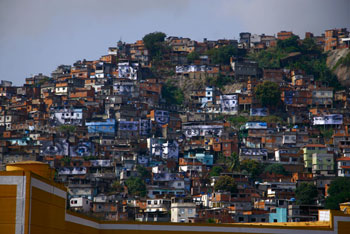 Your gallery and outdoor art is similar in aesthetic but not in size, as your outdoor photographs have reached heights of multiple storied buildings. How do you approach outdoor versus indoor work differently? Do you have different aims with each?
I always make sure to clearly separate the inside work from the outside work. I am working on some pieces for indoors that would be impossible to create outdoors, such as video pieces, 3D pieces, even a color pasted installation. For me, indoors is a place to show the other different layers of my work.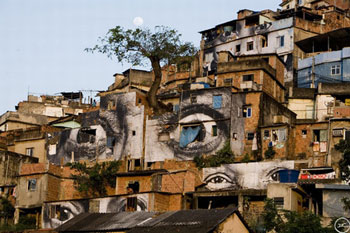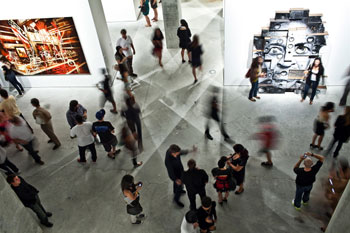 What do you hope viewers take away from experiencing your work?
It's all about exchanging visions, raising questions. The artist's role is to raise questions, so I sometimes hope that viewers will go and see by themselves and find their answers.
Since the past few years I have worked a lot in places that have been in our media - because of events or violence happening there - going to these places and working on projects in those locations has been such a surprise in the way that the people received the projects and reappropriate it all for their own message.
I am always amazed by the everyday 'cliché' we are generating. It's so easy to fall into it, it's human, but sometimes it's interesting to go and search for the limits. they are not always where we think they are.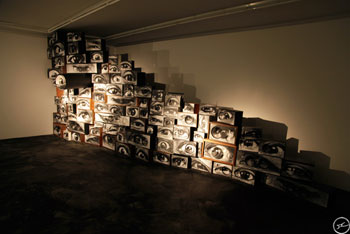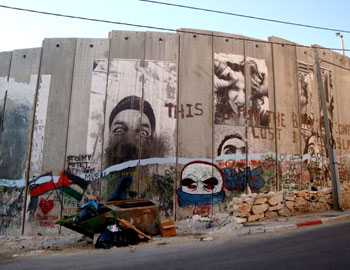 What else are you working on? Any other big plans or trips upcoming this year?
I am working on a movie that has been selected this year for the Cannes Festival. It has involved more than 2 years of work in parallel with my other projects. I hope it will help in showing the other dimension of my work, the story behind the image. Of course some new projects are on the way, but for that you'll have to keep an eye open to the streets...
More information on JR can be found at http://jr-art.net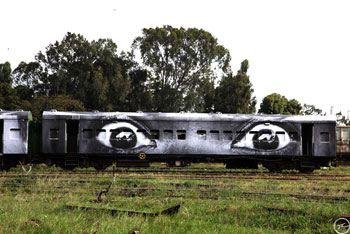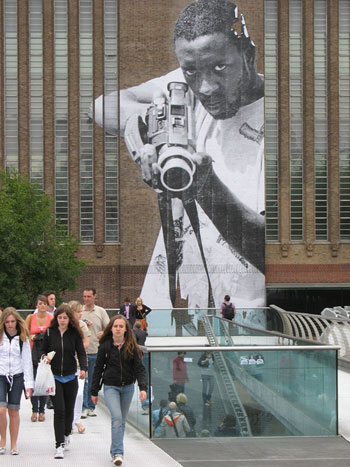 All images copyright and courtesy of JR.