The Illustrated World of Hannah Stouffer
Juxtapoz // Wednesday, 25 Mar 2009
1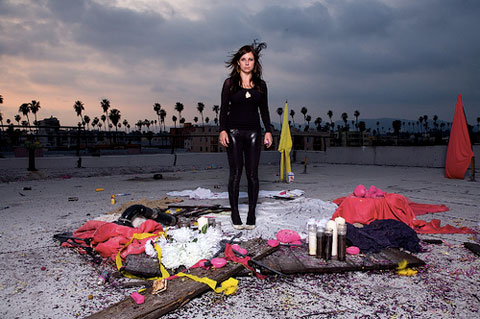 "The heart of darkness exists within the light. Black Dawn, Dawn After Dawn Tepid Neon, Frozen Clarity. This contrast, and the ever present existence of the two is constant. Macabre Elegance. Darkness Falls Forever... Since The Beginning.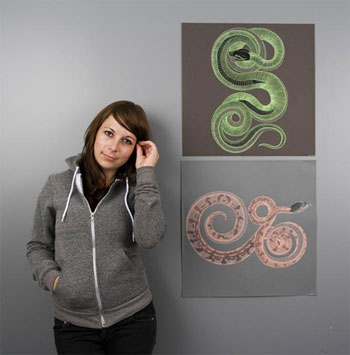 Based in Los Angeles, illustrator Hannah Stouffer (Juxtapoz #76) is a natural; an emerging artist we have no hesitation in saying is really going places.
Stouffer "finds a great deal of comfort in imagery- it's an admiration that is often times overwhelming." With an infatuation for icons and images that reflect and categorize historical eras, genres and subcultures, her work is an opulent, elegant and beautifully intricate mixture of illustration and design.
Her densely-packed compositions consciously recall classical elements from our past and combine them with our modern attractions, creating cohesive yet opposing array's of imagery and embellishment. She focuses on the contrasts between periods in time, subcultures and social trends- and merges them together with a high regard for traditional decoration.
Hannah will participate in a small show of new works on Thinkspace Gallery's Fresh Faces wall this July alongside Stella Im Hultberg and Catherine Brooks. She also has plans to go down to Miami this coming December during Art Basel (yep, plans are already in the works!) with the Gallery.
Then, in March 2010, she will be rockin' a full-on solo in the Thinkspace project room. The future is bright.
Read a full interview conducted by Thinkspace with Hannah here.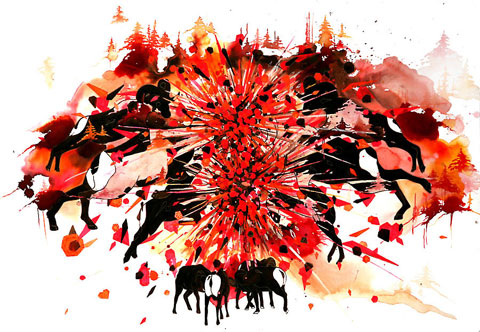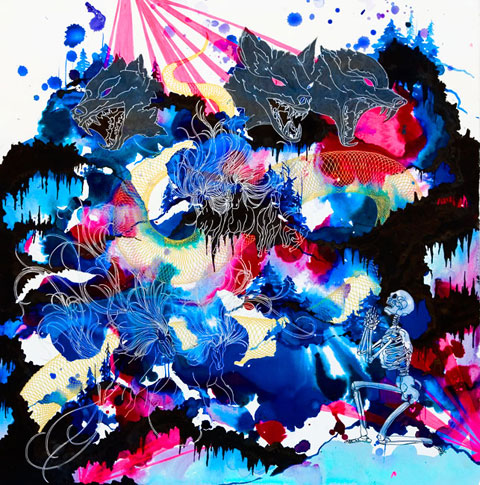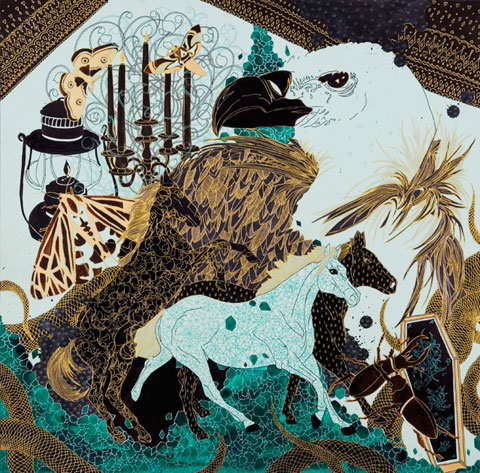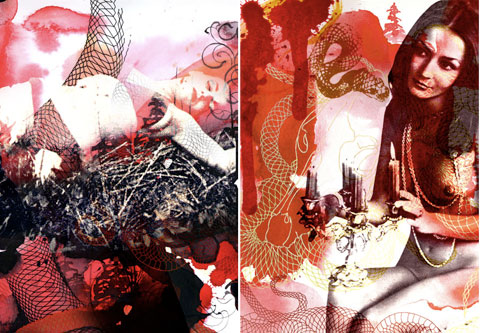 More on Hannah Stouffer at www.hannahstouffer.com