The Homeless, Not Hopeless Project
Juxtapoz // Thursday, 10 Dec 2009
1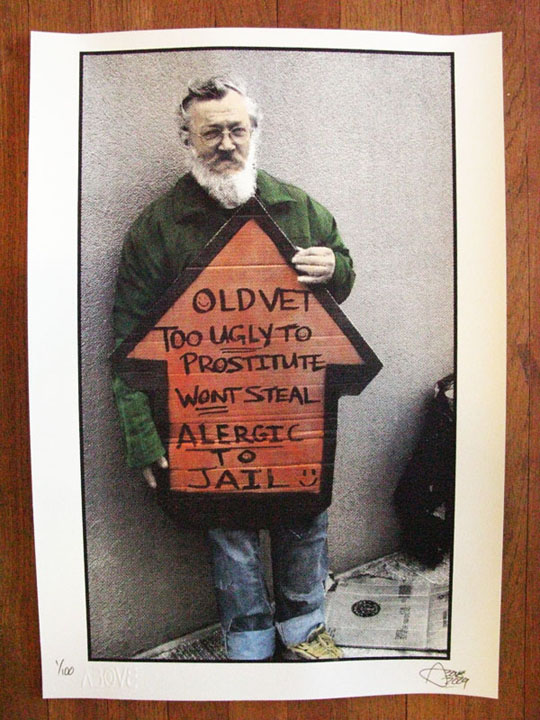 While working on street installations in the streets of Portland this past summer, artist Above began to notice something that became increasingly hard to ignore.
Homeless people. In the streets; sleeping on the sidewalks; and under the bridges.
While this is sight is so familiar to most city-dwellers that they are typically passed over without mention, Above had a different reaction.
He recounts, "Immediately after returning from touring around Europe this past summer I decided to move from California to Portland, Oregon. Being that I create and install my artworks in the streets I am constantly searching and observing street situations to build with and incorporate into my artworks. What I noticed upon my arrival to Portland less than 3-months ago was the abnormally large amount of homeless people sleeping on sidewalks, and under the bridges. It's impossible to not notice the overwhelming homeless population here in Portland, Oregon."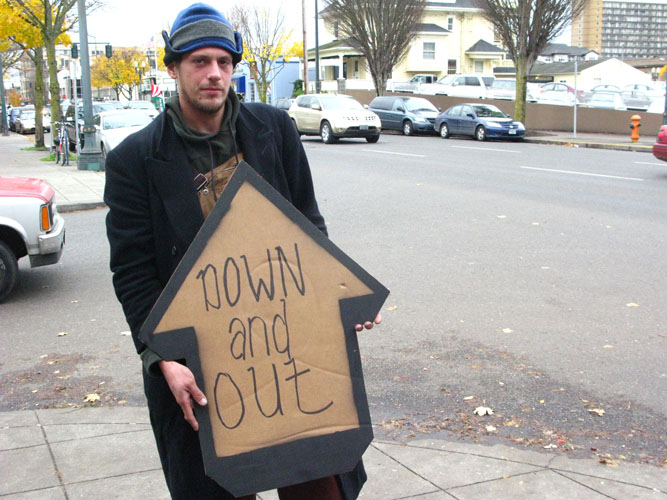 Oregon has the highest proportion of homeless people in the nation, according to a new report on homelessness issued by the U.S. Department of Housing and Urban Development. As if this was not enough the un-employment in the state of Oregon is at 11.5% and ranks 4th worse in the United States.
In an effort to learn more about the homeless situation in Portland, and across the nation, Above set out to do what most don't: talk and listen directly to the homeless community, on an individual level.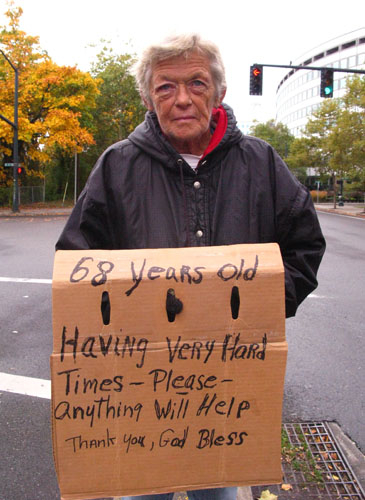 "During the month of November I rode my bike around Portland wanting to listen to homeless individuals that wanted to share their story and suggestions on what shelters really help out with services as well as where I should donate the money fund raised from this print. The majority of the homeless individuals I listened to spoke very highly about "T.P.I" (TRANSITION PROJECTS)  and how T.P.I. helps them with shelter, hygienic supplies, clothes and supportive programs to help them transition off the streets.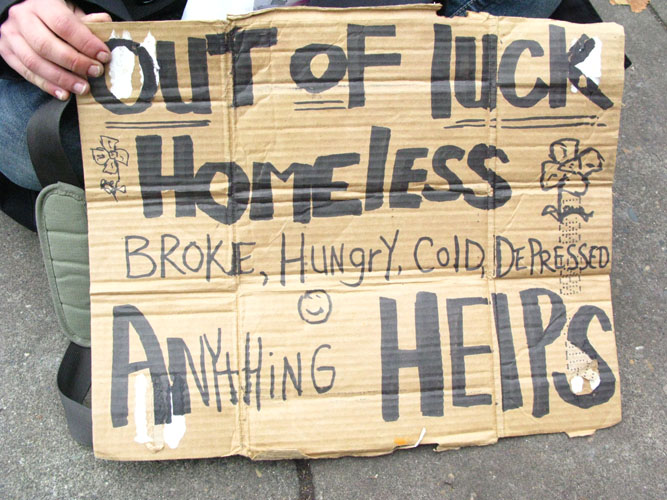 I learned a lot of information during the 5-weeks I rode my bike around Portland listening to different homeless individuals stories. I also talked with the administrators of different homeless shelters to understand their perspectives on homelessness, what they provide, and how they help transition homeless individuals off the streets.
Being homeless takes on many different forms regardless to age, race, or education. Often times, but not always many homeless individuals haven't or don't have the basic life skills or resources to transition off the streets. It's with shelters like TRANSITION PROJECTS who offer recovery programs, life skills classes and most of all compassion and a non-judgmental attitude that helps those living on the streets learn the life tools to help them make a permanent transition off the streets."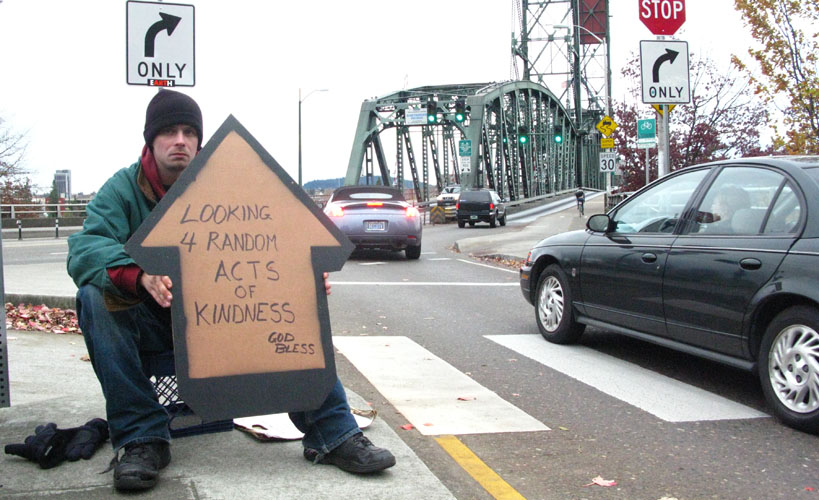 After snapping photos of the homeless people that allowed, Above chose to print the image of "POET" and his very clever sign. With the goal of raising 5,000 to donate to the Transitions Projects, he is selling this print on his website to the public, here.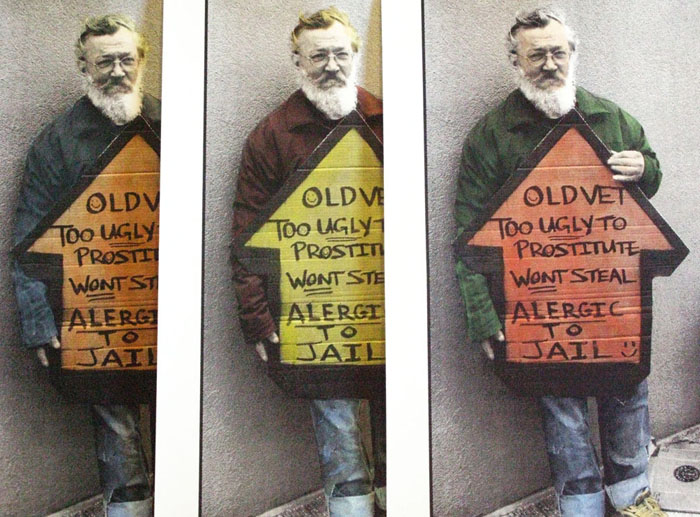 Above says, "My goal with the "homeless, not hopeless" print is for you to hang it in your home as a constant reminder that there are those sleeping in the street every night that are less fortunate and call the street their home. I want it to remind you to be grateful for what you have and to also give help, assistance, and compassion to others lacking basic needs for living."
Help a fellow human out this holiday season and pick up a great print while your at it.
Read interviews and view pictures of Above's interactions with homeless individual's here.
More on his non-profit project here.