Image Gallery
The High Speed Photography of Alan Sailer
Juxtapoz // Saturday, 28 May 2011
1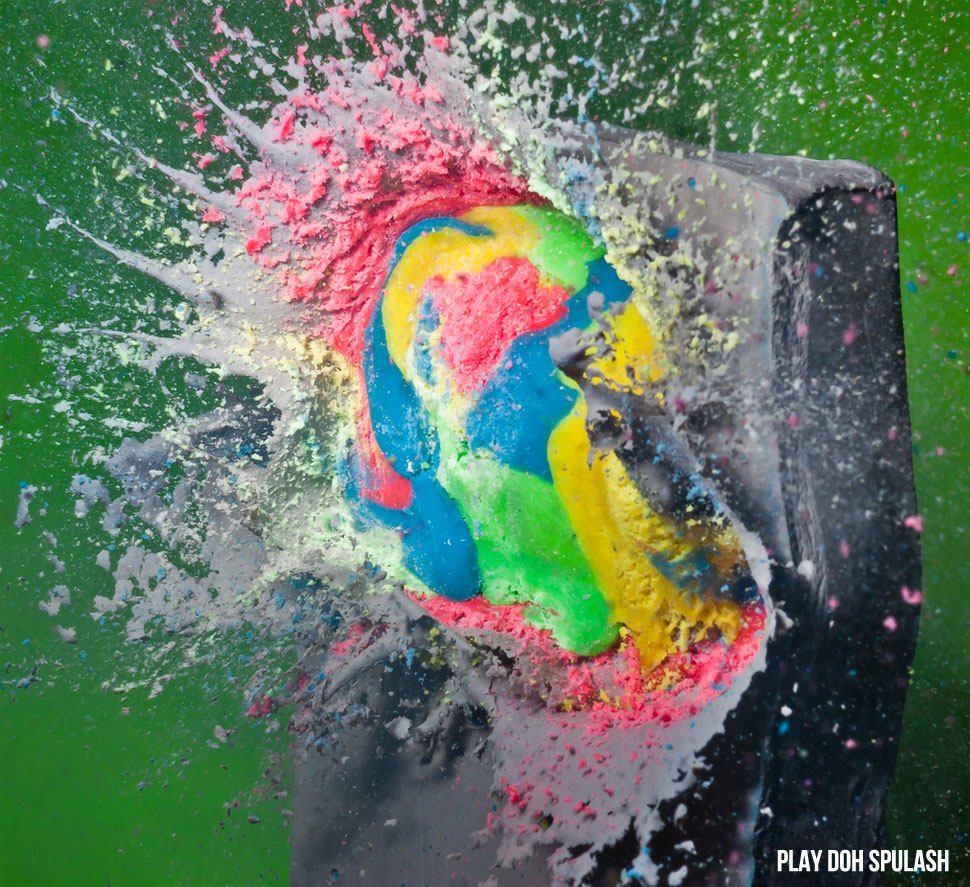 These are pretty darn cool. Alan Sailer uses a pellet gun and captures the results with a home-made microsecond flash. And the results are these amazing color splashes as Sailer captures his pellet gun shots at impact.
As
BoingBoing notes
, "Alan shoots his amazing photos using a hand-made, high-speed flash, which he constructed after studying articles at Scientific American and elsewhere: 'If you do decide to try and build a flash from this information, please be careful. The main storage capacitor is pure death.'"
Above you are looking at a ball of Play-Doh impacting a block of clay at 270 feet per second. "Alan uses a Nikon D90 for most of his shots; the flash unit cost him about $300 to build."