The High Line Snow Sculpt Off
Juxtapoz // Monday, 31 Jan 2011
1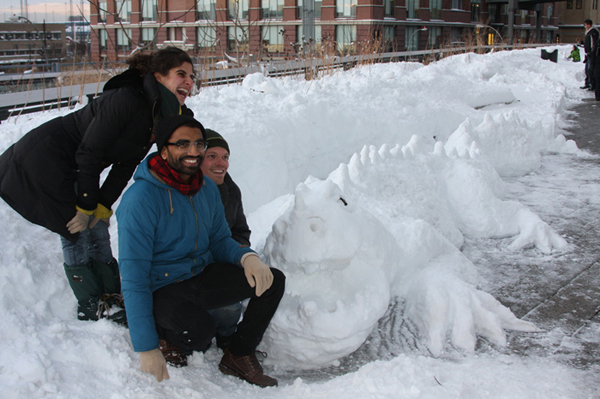 Out here in sunny California or sometimes foggy and 35 degree on a bad day California, we forget that it does snow in some parts of the country. On our counterpart coast, NYC, has been getting slammed with the powdery white stuff. Therefore, it was perfect timing for the
High Line Snow Sculpt Off.
New Yorkers as usual have rolled with the punches and got creative. On the newly renovated High Line Park, what use to be home to shipping thousands of pounds of meat is now home to good ol' fun. The High Line park staff held a little snow sculpture competition last Friday and
The Snow Dragon
took home first prize. You can see it above. Impressive snow sculpting ability.