The Headless Heroes of Conor Harrington
Juxtapoz // Monday, 02 Nov 2009
1



Continuing his exploration into masculinity and power, Conor's new paintings and drawings combine historical re-enactment, F1 pit-stops, text, and glamour models. Conor's aim is to have the visual aesthetic of his paintings reflect the visual culture we live in.

Since he was a teenager painting on the streets of Cork, Conor has always tread a fine line between 'street art' and 'fine art', never aligning himself with a particular movement or aesthetic but instead pushing forward with his own unique representations of the world around him, creating works that are striking yet accessible.

These Headless Heroes prove Conor is one of the foremost painters of our time.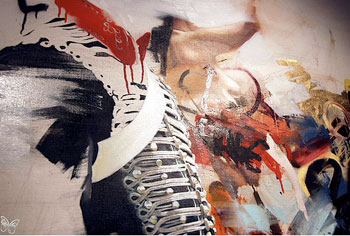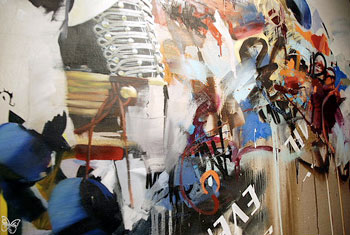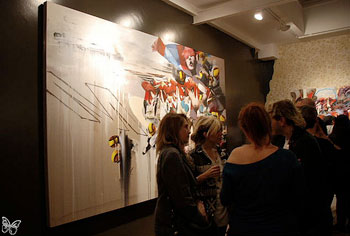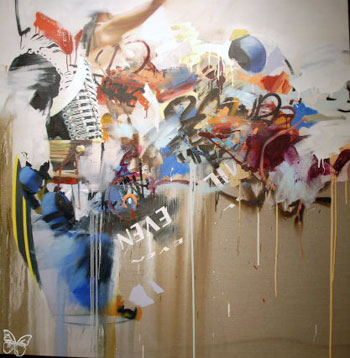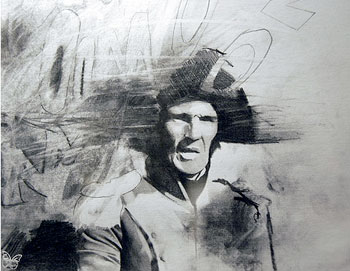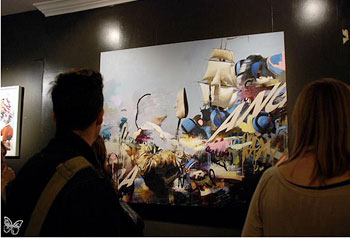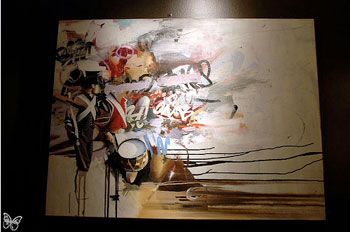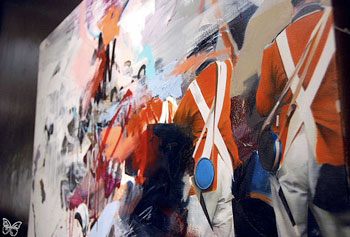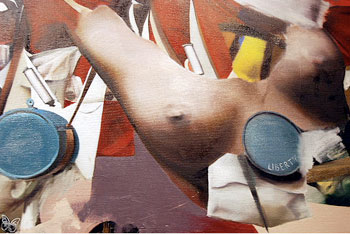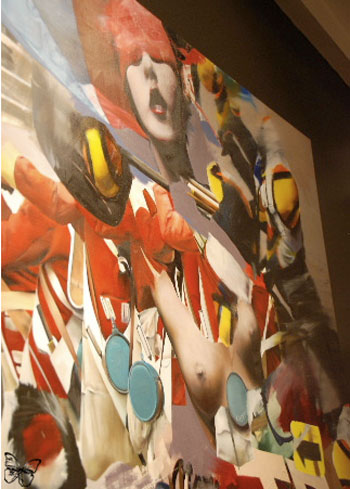 Photos by Butterfly.

Conor Harrington
"Headless Heroes"
October 30th - November 26th, 2009
Lazarides Gallery