The Future of Art: London's Kinetica Art Fair
Juxtapoz // Monday, 02 Mar 2009
1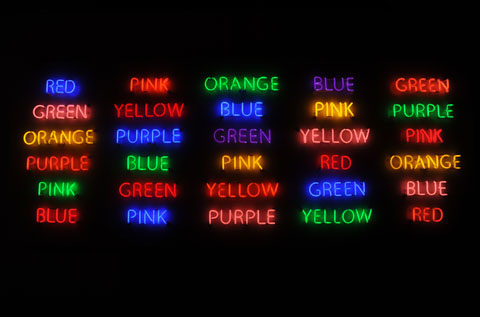 "Read Colours Not Words" by Rob and Nick Carter

Carnivorous art, man-animal-machine hybrids, mechanical drawing machines, subliminal installations, pole dancing robots, light sculptures and cybernetics. Woah. No, we haven't blasted into the future, all this and more is now on display at the Kinetica Art Fair.

Kinetica Art Fair is the UK's first art fair dedicated to kinetic, robotic, sound, light and time-based art which opened this weekend in London. More than 25 galleries and organizations specializing in kinetic, electronic, and new media art are taking part in the Fair, with over 150 exhibiting artists.

Living, moving, speaking, and performing art? Yes, the future of art has arrived.

Snag a glimpse into the future and jump over to our exclusive show photos here…

Photos by Chris Osburn.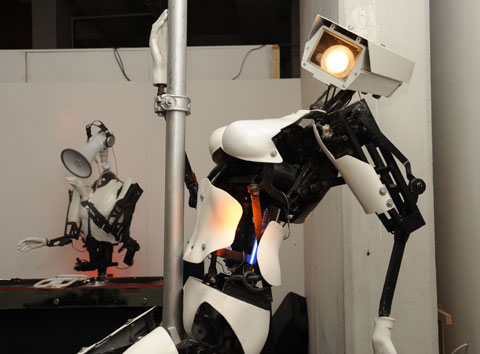 "Peepshow" by Giles Walker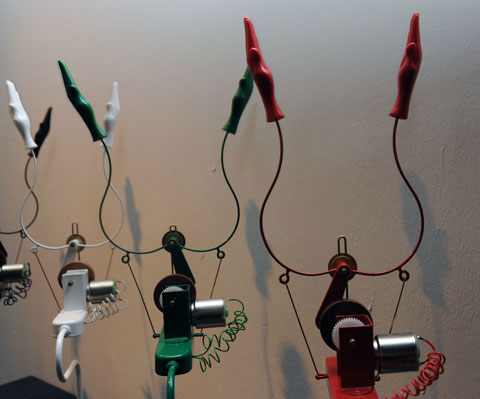 "Self Applauding Machine" by Laikingland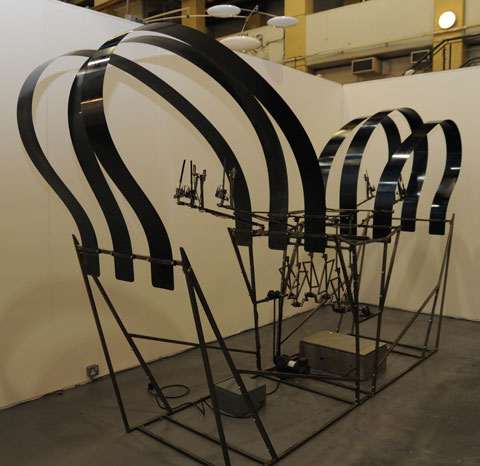 "6 Bands" by Jack Pavlik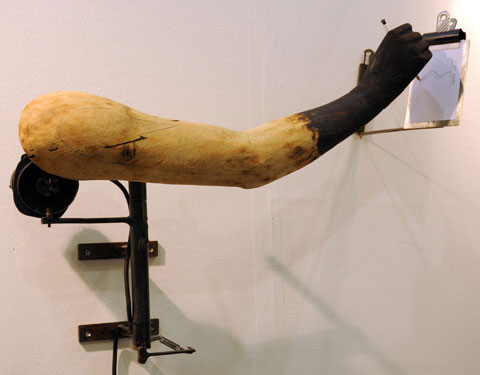 "Serpent: Arm" by Tim Lewis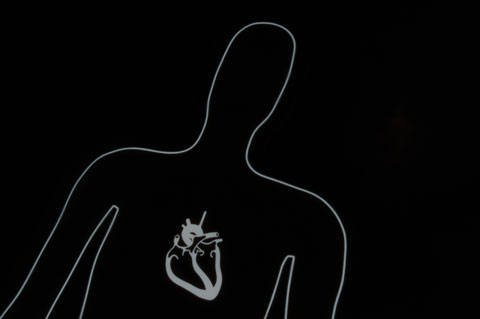 "Clone Chase" by Sam Buxton