The Full Photo Session with Our Gondry, Le Petit Gondry
Juxtapoz // Monday, 03 Jan 2011
1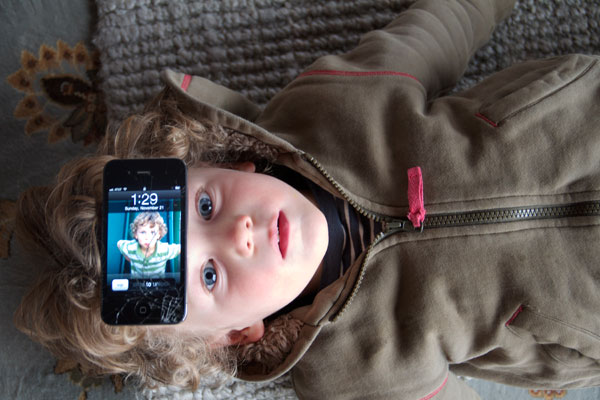 Editor's note regarding our unique art direction of a little kid in our
Michel Gondry feature in the January 2011 issue of Juxtapoz
: It's not everyday that a famous film director invites you to photograph their creative process. This article on Michel Gondry was no exception.
But luck would have it our Little Gondry allowed us to photograph his faux process instead, subbing for the real thing but all done in the spirit and dedication that Big Gondry would apply to his own projects. This is an intimate portrait of Le Petit Gondry at work, in our own special way.
All photos by Joey Garfield and Jon Singer.
Above, Le Petit Gondry imagining himself.Le Petit Gondry conceptualizing his destructive reality on the set of "The Eternal Sunshine of the Spotless Mind":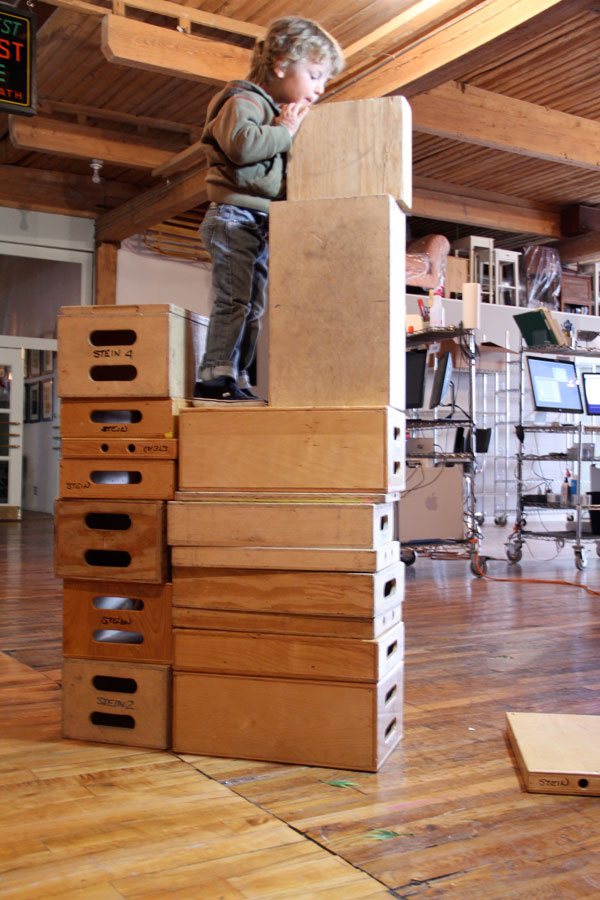 Le Petit Gondry calls Bjork to tell her he broke his celphone... again: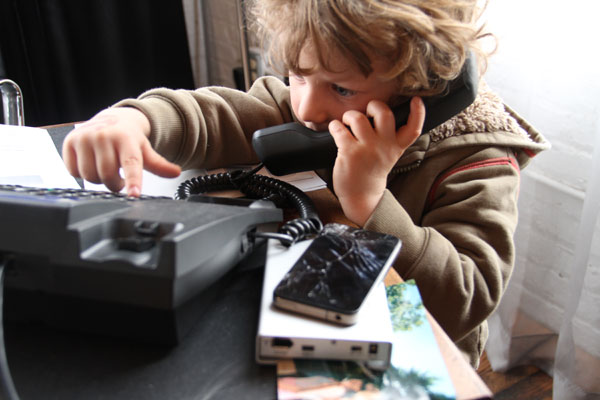 Le Petit Gondry tests some designs for the White Stripes "Fell In Love With A Girl" video: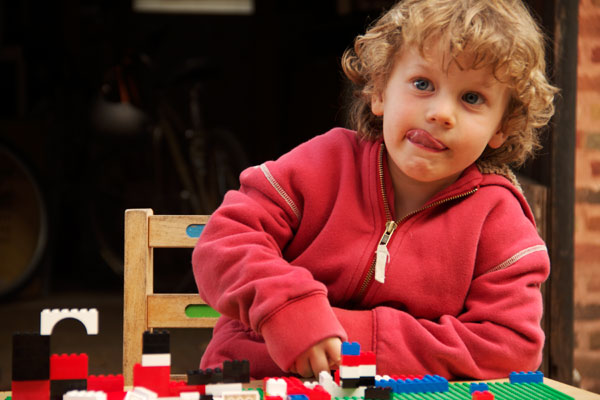 Le Petit Gondry casting for "The Green Hornet":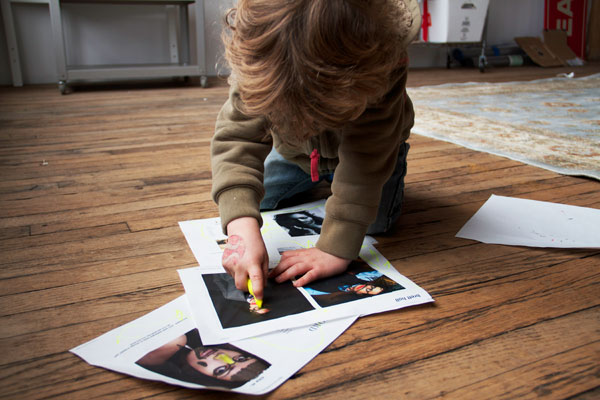 Le Petit Gondry calling the shots on set of "Green Hornet" or "Eternal Sunshine", he can't remember: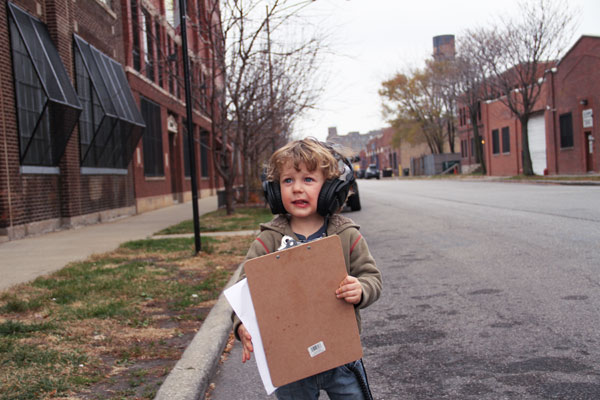 Le Petit Gondry blows off some steam on the set of "Be Kind Rewind":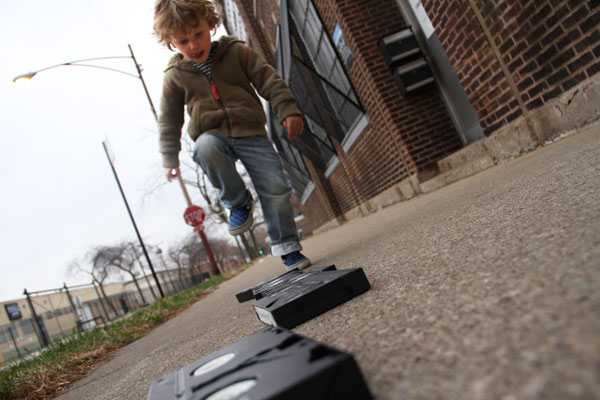 Le Petit Gondry running away from Charlotte Gainsbourg
: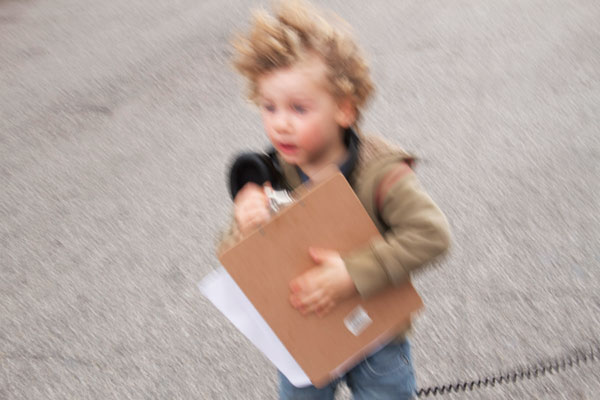 Le Petit Gondry on the set of "The Science of Sleep":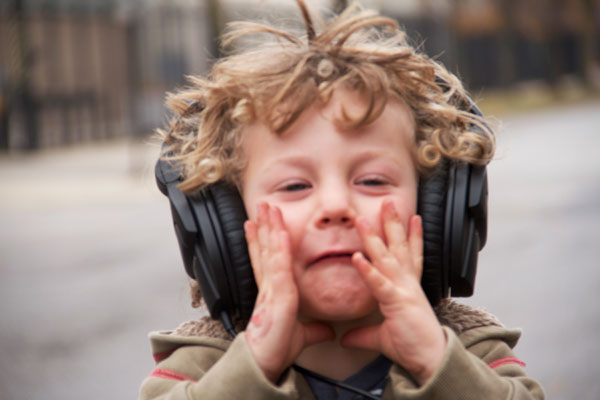 ... and taking a nap on the same set: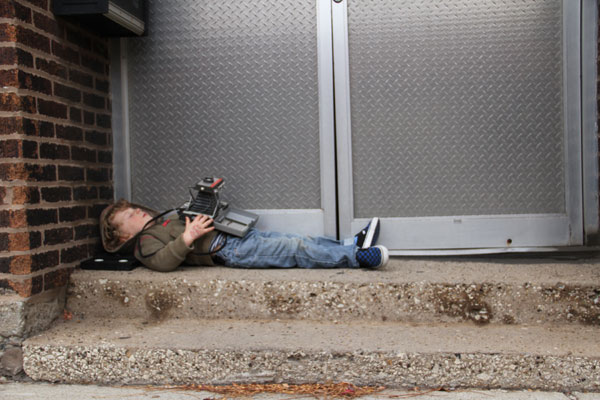 Le Petit Gondry builds an applebox tower: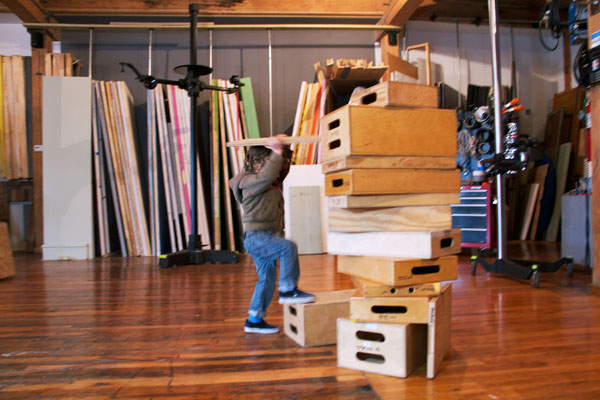 Le Petit Gondry frustrated with Mos Def
: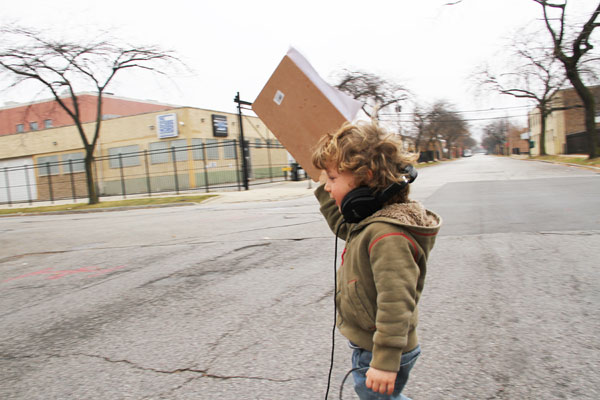 For the full exclusive interview with Michel Gondry,
buy the latest January 2011 issue of Juxtapoz
.