The Empire Strikes Back: Indian Art Today
Juxtapoz // Thursday, 25 Feb 2010
1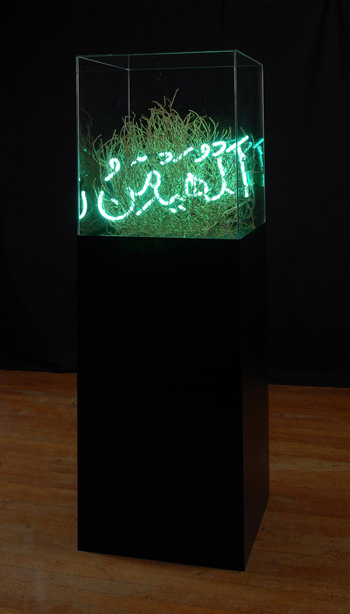 The Empire Strikes Back: Indian Art Today
Saatchi Gallery –January 29 – May 7 2010: 4 out of 5 stars

Review by Vera Blagev
After three excellent shows since moving to its new location near Sloane Square, the Saatchi Gallery turns its attention to the modern art of India," reports Vera Blagev. "Like the other exhibitions, there is a mix of work – some excellent and awe-inspiring, some good, some questionable and some just plain devoid of emotion."
Gallery 1's rendering of some of Mahatma Gandhi's words is an excellent, if oddly coloured, introduction to what the viewer will experience in the galleries to follow.
Gallery 2 continues to impress with a bindi-covered heart, amongst other works. And then, the viewer reaches Gallery 3 - solely dedicated to the whimsical, intricate, and fascinating work of Huma Bhabha. Other highlights include various taxidermy animals doing unexpected things in suitcases and pipes, sarcastic armies made out of metal and other objects, and sculptures made out of ordinary house objects.
The rest of the show contains several highlights. Schandra Singh's and Jitish Kallat's work is especially excellent as is the work of Ajit Chauhan and Bharti Kher. Despite its lack of subtlety, there is something to be said for the provocative and bold work of Rashid Rana. Offensive to some, but true to others, Rana's work represents what the Saatchi Gallery is all about – that inextricable mix of beauty, insight, and shock.
Yet perhaps, what's most interesting about the exhibition is coming to terms with what classifies Indian art or Indian artists as Indian. In today's fluid world where borders matter less and less, influences from other cultures are everywhere, and where residencies, nationalities, allegiances, and names are changeable, one can become confused about what Indian art is and what it is not. But ultimately, that question doesn't matter as much as the quality and aesthetic prowess of the art, both of which are in abundance in this exhibition.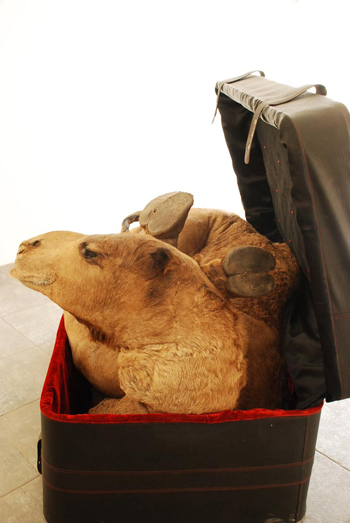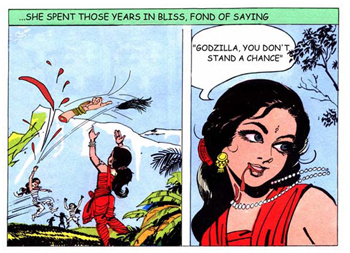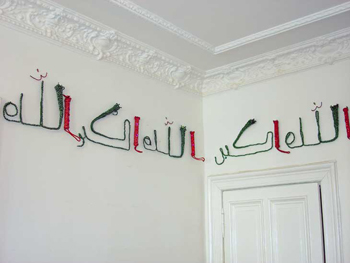 The Empire Strikes Back: Indian Art Today
Saatchi Gallery – January 29 – May 7 2010