Image Gallery
The Cheeseburger Gift Wrap Set
Juxtapoz // Thursday, 08 Dec 2011
1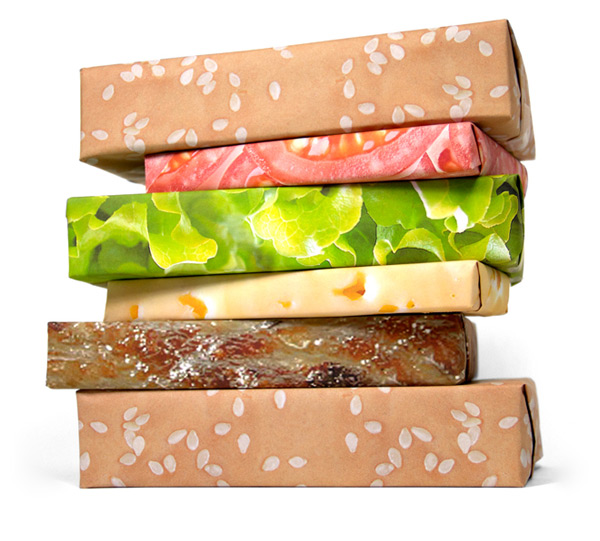 You can wrap all your holiday presents in the same old red/green/ribbon concoction liked you always do, or you can wrap and arrange your own cheeseburger with your presents. Imagine getting that holiday sweater/scarf/underwear you never wanted, but wrapped in buns and meat? Ideal, we think.
The Gift Coutoure: Premium Wrapping Paper Sets
is a Kickstarter project
at the moment, where "Gift Couture will offer high-quality wrapping paper sets that feature original photography and design. Our main goal is to produce unique papers that coordinate together into conceptualized themes and sets. This is exemplified in the Cheeseburger set that we chose to use as this initial project. This includes 5 different wrapping paper designs; a bun, hamburger, cheese, lettuce, and tomatoes, all of the components of a Cheeseburger!"
Go donate now.
via
thisiscolossal