The Canine as Canvas
Juxtapoz // Tuesday, 04 May 2010
1
Creative grooming is part of Intergroom, one of the more prestigious competitions on the calendar, and is a three-day trade show for the industry. About 150 exhibitor stalls offer everything from tools (scissors, clippers, combs, brushes), equipment (cages, tubs, dryers), products (shampoos, conditioners, colognes, gels, glitter and coloring) and even apparel.
It's no secret that American pets are pampered and veterinary bills rival that of human medical bills. Luckily, the animals are never hurt (and are possibly further pampered than most people) and definitely allow for creative individuals to show off their artistry in this niche community.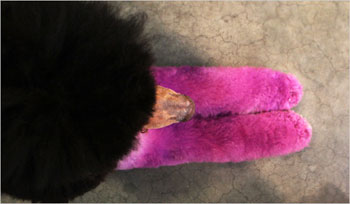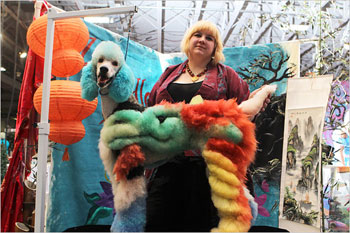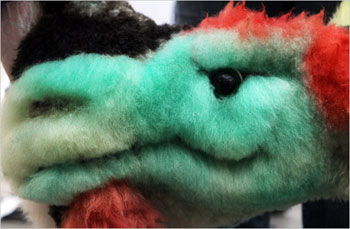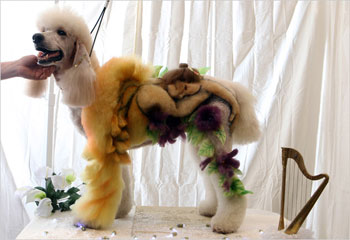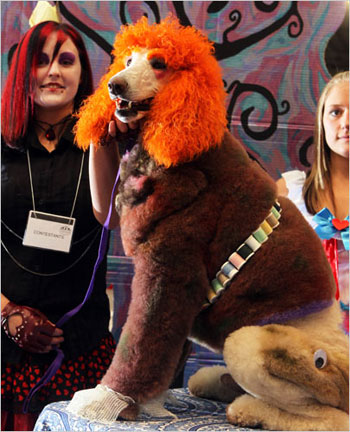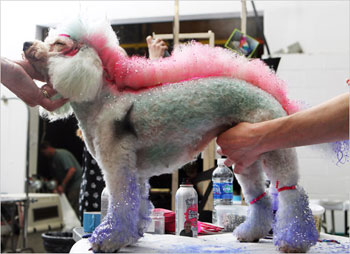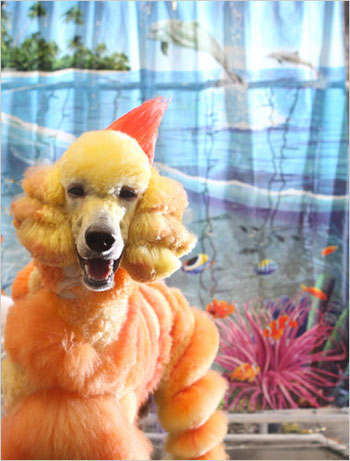 Read the full related article from the New York Times here.
All images by Suzy Allman.