Image Gallery
The Butcher Kings are Alex Pardee and Skinner
Juxtapoz // Thursday, 06 Oct 2011
1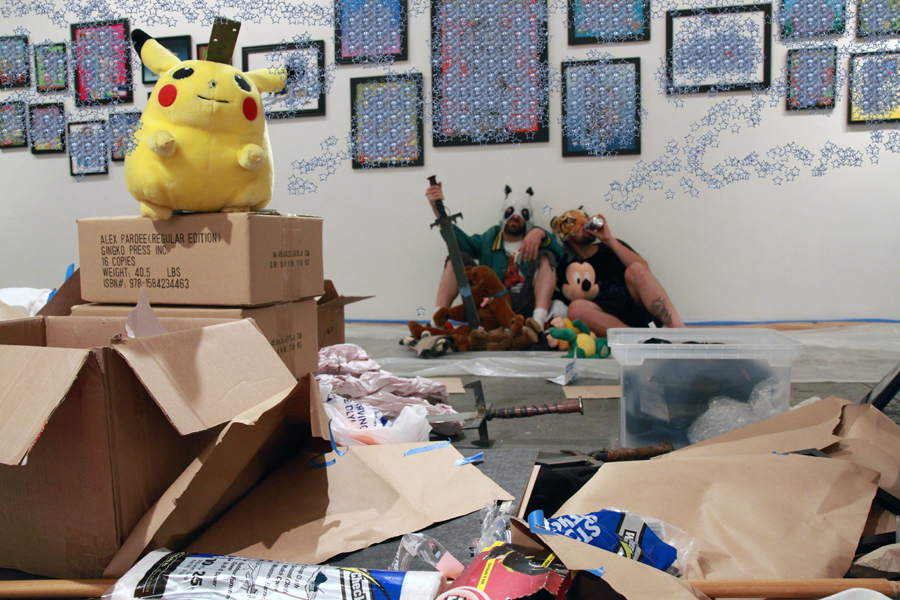 Alex Pardee and Skinner have teamed up as The Butcher Kings for a collaborative show at Gallery 1988 in Los Angeles opening tonight, October 6. We sent Trina Calderon to check up on the artists and found a fun house, a creative playground in which Alex and Skinner allowed themselves absolute power. Here is her statement on the show...

My Statement on "The Butcher Kings":
I solemnly swear to tell the truth, the whole truth, and nothing but the truth, so help me Yoda.
I have witnessed Juxtapoz alumni and crazy cool artists Alex Pardee and Skinner create a really fun art experience for anyone who dares to show up Thursday, October 6th at 7pm at Gallery 1988 Melrose in Los Angeles.  Please be very prepared, I mean absolutely ready, like totally set to laugh your ass off at their new show, "The Butcher Kings."  That is a warning!  Your insides will hurt and you might get a non-drug induced perma-smile.
This pair of artist-tricksters chose to travel to Los Angeles with their circus act to shake things up amongst the art gallery-going audience.  After retreating to a house in Northern California for a month to paint and most likely shower together, the guys fulfilled a desire to push their own boundaries and channel their very cool and grotesque inner children in order to show up naked in the gallery (not literally).  Completely uninhibited, Alex and Skinner gave themselves the middle finger and just went out all out, ignoring the normal 'what does my audience want' or 'what does the gallery expect'.  Instead, they pondered their favorite 'what if's' and made them come true.
"The Butcher Kings" show is their fun house.  It's a creative playground in which they allowed themselves absolute power.  There will be moments that will burn your retinas, and times you'll have to use your noodle to understand what you're experiencing and why it's making you feel that way.  Ah, art…  The big plus is it's all very affordable and they hope you just have fun and don't take yourself (or them) too seriously.  Oh yeah, and there's Mort.
And after you watch their promo video below, take heed to my warning.
-Trina Calderon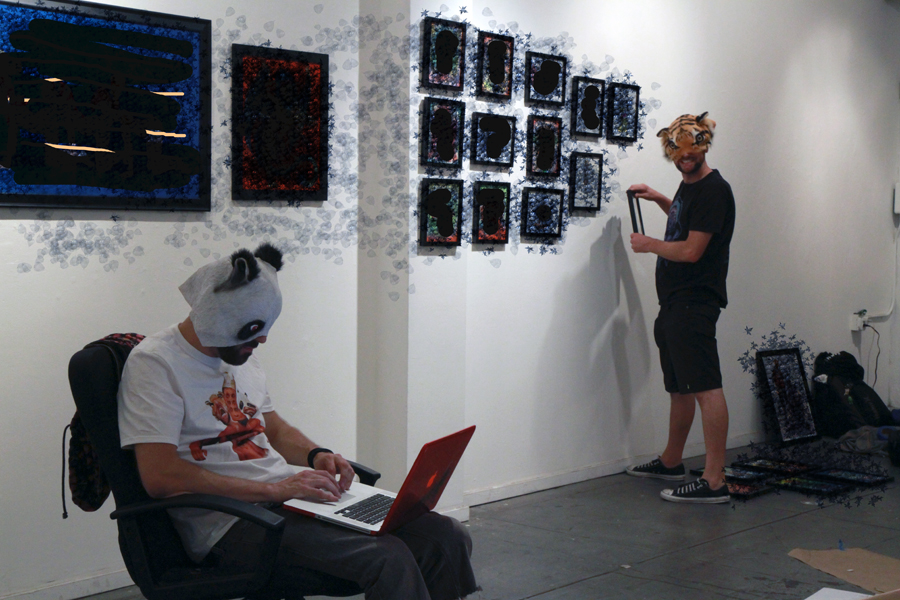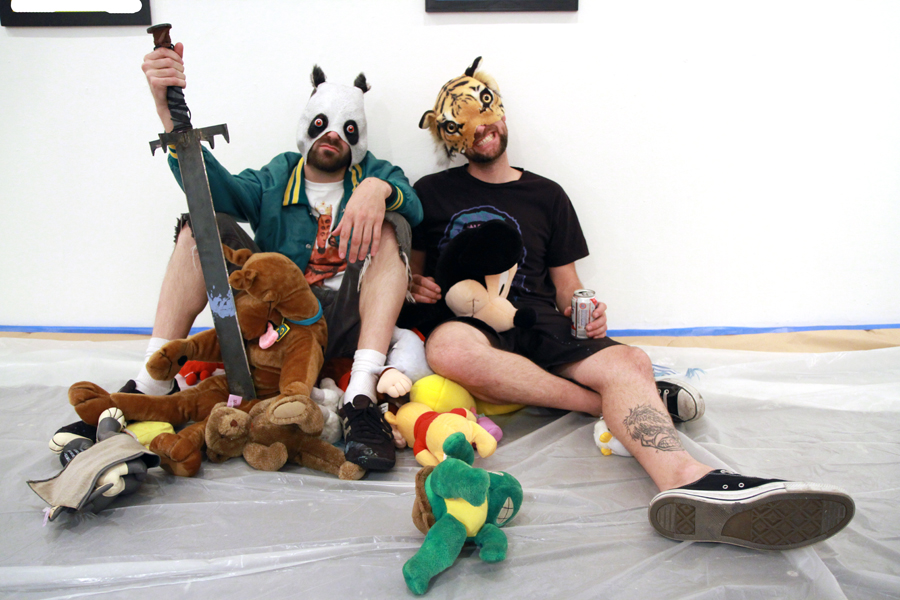 The Butcher Kings
new work by Alex Pardee & Skinner
Opening Reception: Thurs, October 6th, 7-10pm
October 6 - 29, 2011