The Bay Lights LED Project
Juxtapoz // Wednesday, 14 Dec 2011
1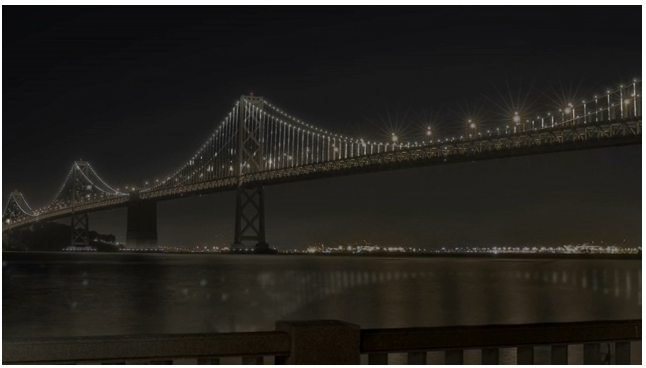 Here in the San Francisco Bay Area, there is an opinion that the Bay Bridge, extending from Oakland to SF, is an overlooked bridge in the area. Looking from the North shore of SF, the span is quite impressive. Artist Leo Villareal, in honor of the Bay Bridge's 75th Anniversary, wants to turn the venerable bridge into an LED installation.
The 75th runs from late 2011 (now) to late 2012, and Villareal's The Bay Lights project will be a grid of 25,000 white LEDs spaced every foot on the suspension cables. As he told
Makezine
, "Each node will be individually addressable…each single pixel is controllable but working as a group to create an overall effect."
Even though the pricetag is set around $7.5m (although because these are LEDs, only $11K of the budget is for electricity), Make notes that The Bay Lights has been in discussion with "Caltrans for over a year on permits, and the team's goal is to have funding by March and to begin installation October of 2012."
The Bay Lights from Words Pictures Ideas on Vimeo.