The Audi Duo Bicycle
Juxtapoz // Thursday, 07 Apr 2011
1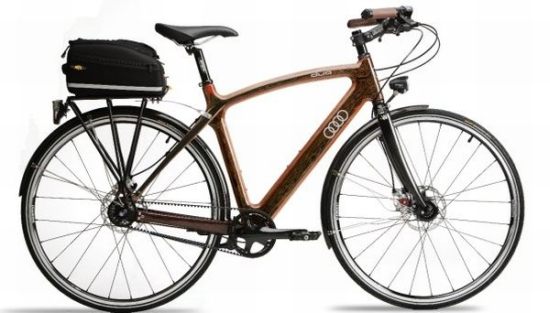 Portland, Oregon bike maker
Renovo
and German automaker, Audi, have recently collaborated on something rather useful: a bicycle. Actually, there are 3 bicylces in the collaboration, known as the
Audi Duo
: Duo City, Duo Sport and the Duo Road.
This is a practical collaboration, with a good look. Audi says that Duo features a monocoque frame made of hardwood. They also note that wood offers the " smoothest ride of any bicycle frame material due to its ability to absorb shocks."
Here is the full Renovo statement:
Renovo is pleased to announce our collaboration with Audi of America in producing bicycles that capture our shared spirit of innovation.  What brought us together is our mutual desire to create transportation that is engineered art; delivering beauty, craftsmanship, performance and technology. The duo series of bikes are not 'racing' bicycles; their intended use includes club rides, centuries, commuting and just exploring; roadway, pathway, the city up close. They deliver the unmatched experience of riding handmade art enhanced with state-of-the-art technology for superb all-round performance. Oh, and don't doubt strength or durability, wood has it in spades. . .
Duo City above.
Duo Road: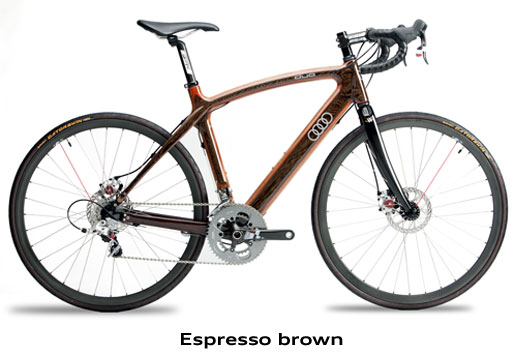 Duo Sport: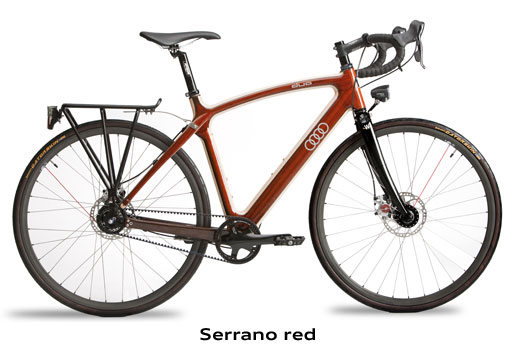 via