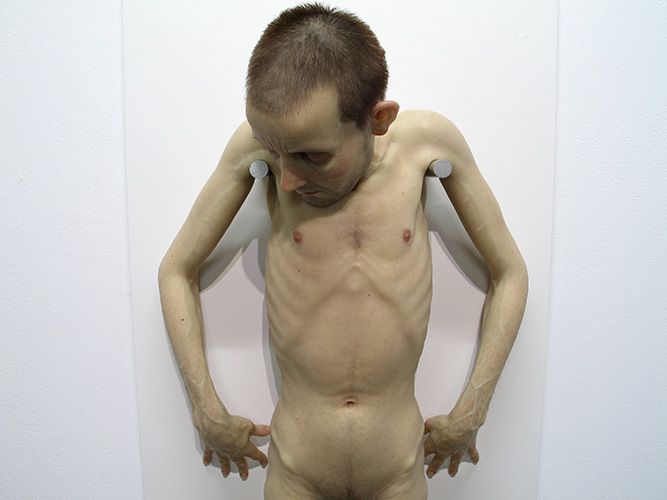 There was a lot of street art/graffiti legacy in our day yesterday, so we wanted to start the Friday off with a little eerie, creepy work from Australian artist,
Sam Jinks
. Jinks uses silicon, paint, and human hair to create his realistic figures.
There is a bit of pain and spookiness in each figure, as if Jinks has actually used actors to be his pieces. A nice Friday morning delight.