The Art of Paco Pomet
Juxtapoz // Monday, 11 Apr 2011
1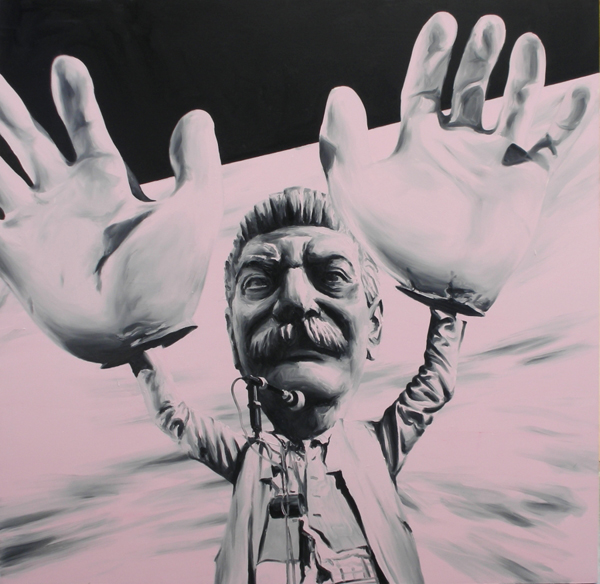 There is just something off here, but in a good way.
Paco Pomet's
slightly off, eerie scenarios look as if, at times, they could be portraits from a 1950's sci-fi film set, with added bizarre elements. The Granada-born artist does in fact base his paintings off of old photographs, but it is his additions that make them interesting.
The surrealist's work is a reminder that the little things are what can make a body of work intriguing. This is great work.