Image Gallery
The Arcade Washing Machine
Juxtapoz // Wednesday, 28 Sep 2011
1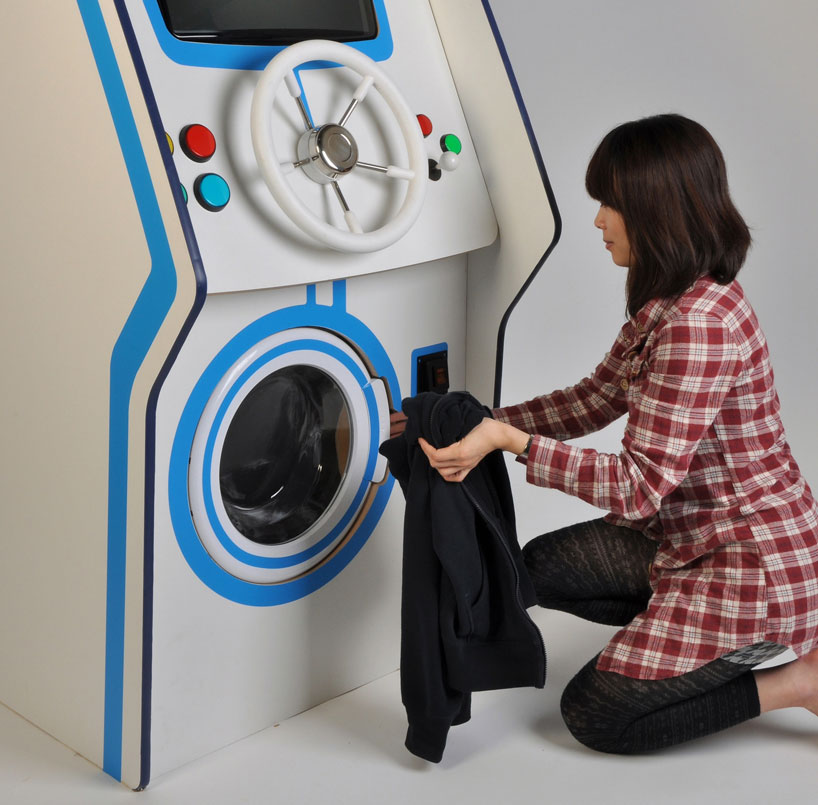 Some people have a difficult time getting their wash together, but design student Lee Wei Chen created the Amusement Washing Machine. Better said, Chen's creation is the video arcade washing machine.
The designer is quoted as saying about this arcade washing machine, "I realized the skills I had developed in the virtual world were useless in the real world. I wanted to make them useful." To be honest, we have no idea what the means, or how this skill is really useful except being artistic and interesting, but we think that is just enough. 
Here is what
DesignBoom
notes about the machine, that makes it a little more playful than the aesthetic design; ..."to use the machine, players are required to put three pound coins into the washer which in turn dispenses three lives. This also turns the appliance on. If a player fails to progress beyond a particular level without losing their lives, the washing machine responds by refusing to move onto the next stage of its cycle, and hence the player needs to add more money."