The Animators Behind of Fat Albert
Juxtapoz // Friday, 31 Dec 2010
1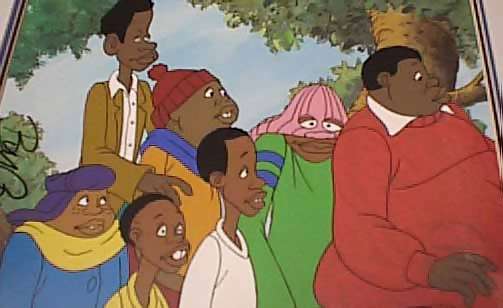 We think many people forget "Fat Albert and the Cosby Kids" was produced, created, and hosted by Bill Cosby. We might have even forgot about that except in our research about the cartoon show last night. The show also premiered in 1972 and lasted until 1985, which seems like a really long run. There is a long legacy of contributors to the series, some being veteran Disney people that Cosby hired for the character creation.
Cosby and Ken Mundie originally
brought Albert to life. It was then Mundie and former Disney artist Amby Paliwoda that created all the characters, and Paliwoda painted what was eventually the front page of
TV Guide
magazine to promote a TV special of Fat Albert.
When Cosby took the series to CBS, Randy Hollar with the assistance of one-time Disney animator Michelle McKinney, under the direction of Ken Brown. These were all no-joke, big time animators working on the series, as Disney-alumni is always a big deal in animation.
Here is a clip below, a good way to close out a year in our book with one of our all-time favorite cartoons and animations.