The American Flags of Jeremy Dean
Juxtapoz // Friday, 04 Mar 2011
1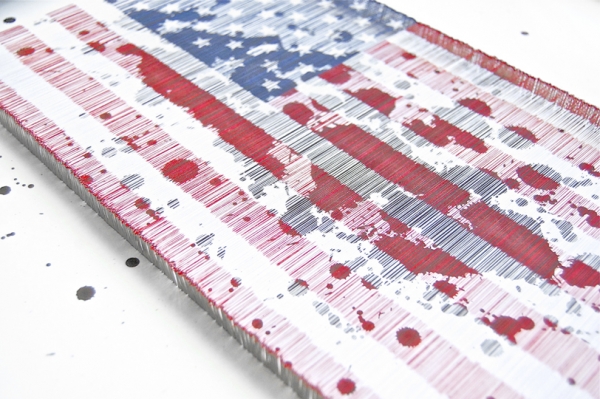 Patience, stamina and straight up amazement come to me when observing artist Jeremy Dean's work. Utilizing thousands of needles, thread and what must be endless patience Dean's work is flat-out impressive.
"Jeremy Dean has built a reputation for exploring the American dream and human progress through art. Deconstructing and re-contextualizing iconic symbols of power and wealth, his work addresses social, political, economic and cultural issues. His wor spans the spectrum of film, animation, drawing, interactive sculpture, and installation." -Creative Thrift Shop



See Jeremy Dean's work in person at Pulse Gallery in New York City.