The 3D Paintings of David Spriggs and Xia Xiaowan
Juxtapoz // Wednesday, 26 Jan 2011
1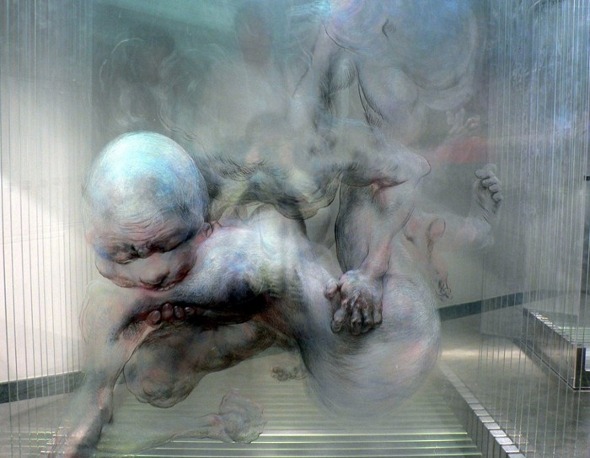 The 3D painting works on panes of glass by both Canadian artist David Spriggs and Chinese artist Xia Xiaowan are stunning. Viewers of the work find "shifting perspectives of the works based on where they stand in the art space."


Reading about Xiaowan's work in particular, that you see above and below, they are called "'spatial paintings,' which often feature distorted figures, are drawn individually using colored pencil on tinted glass. Only when these pieces are combined on their floor racks do the images create the whole hologram like effect."
Read more about Spriggs and Xiaowan at
VisualNews
.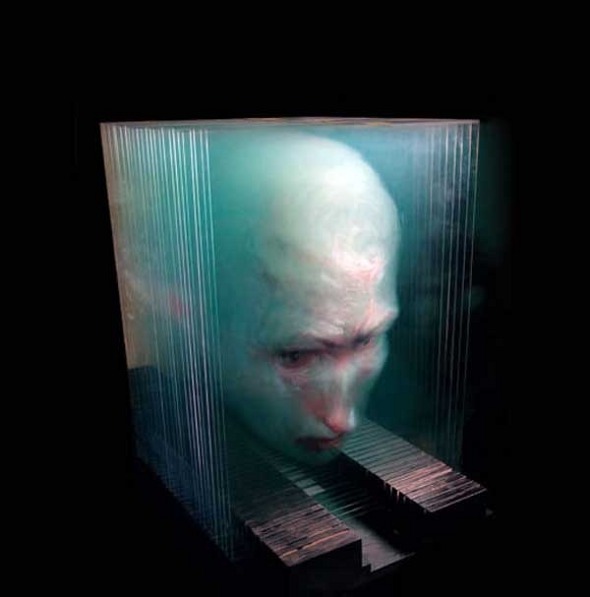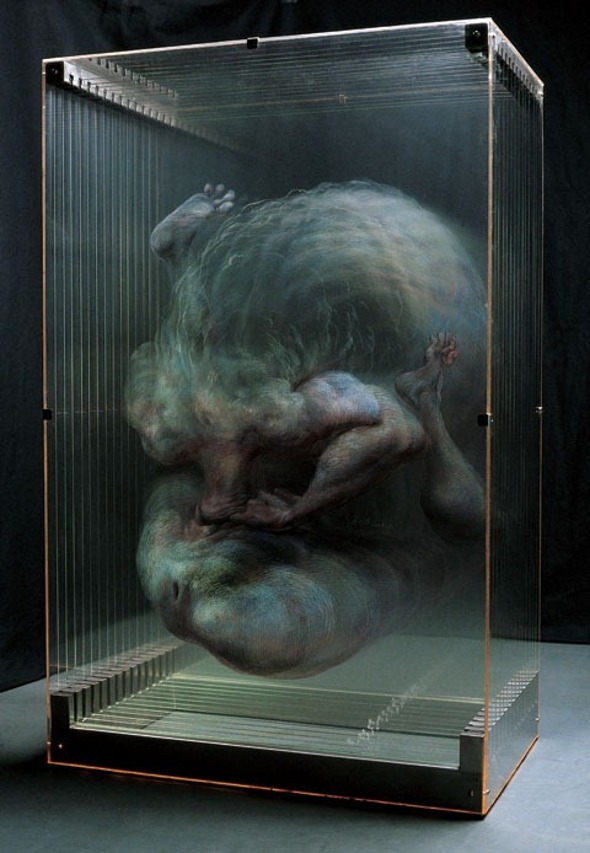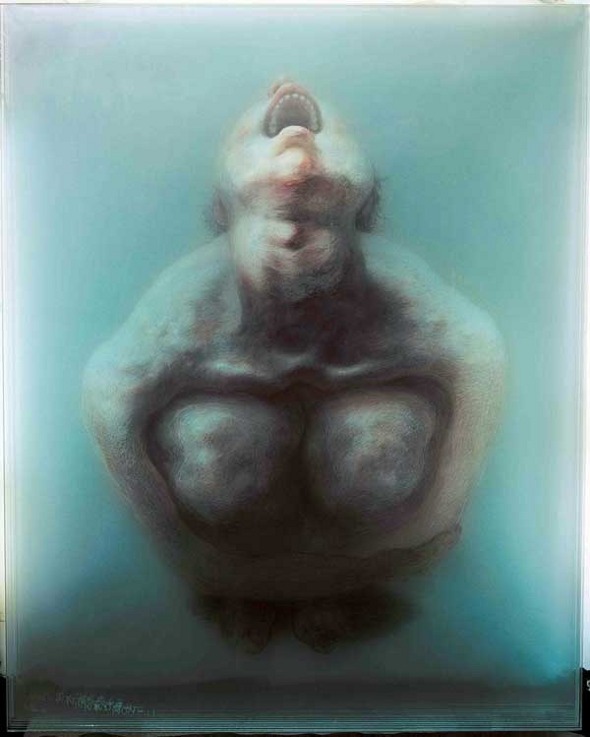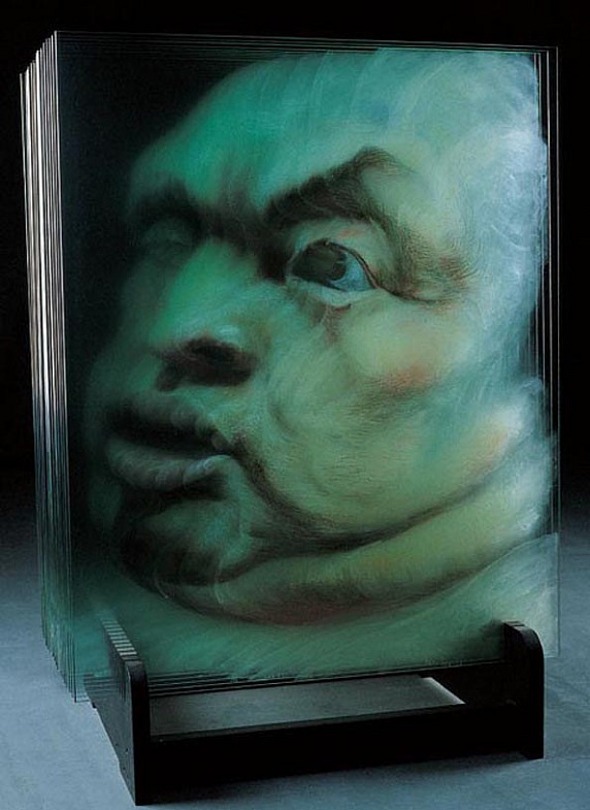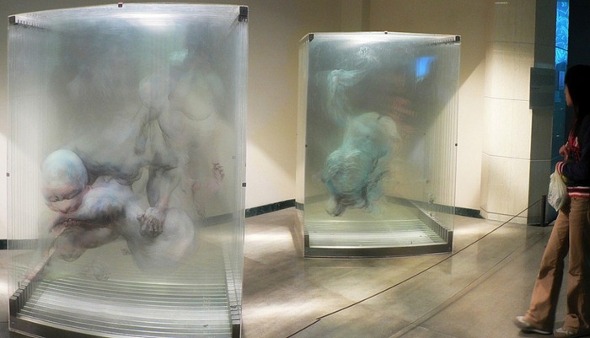 David Spriggs: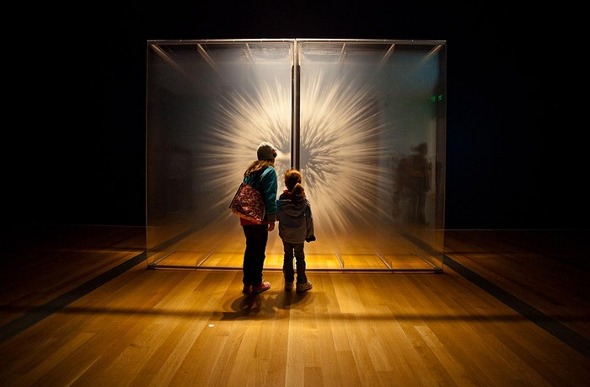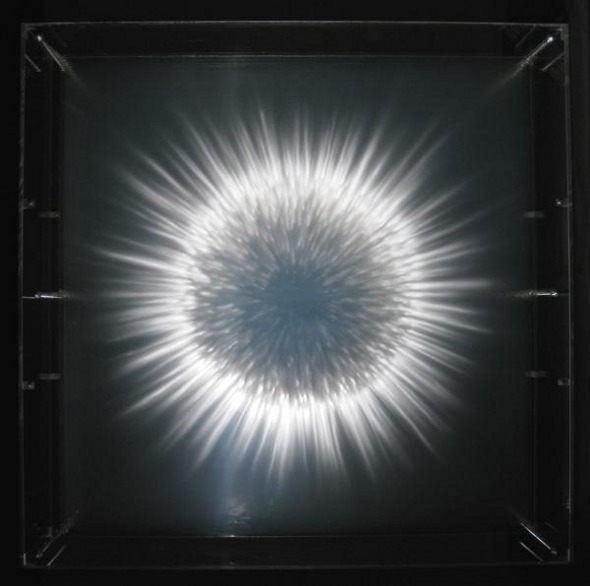 http://www.davidspriggs.com/
http://en.wikipedia.org/wiki/Xia_Xiao_Wan