Image Gallery
The 18,239 Pound World's Largest Chocolate Sculpture
Juxtapoz // Thursday, 17 May 2012
1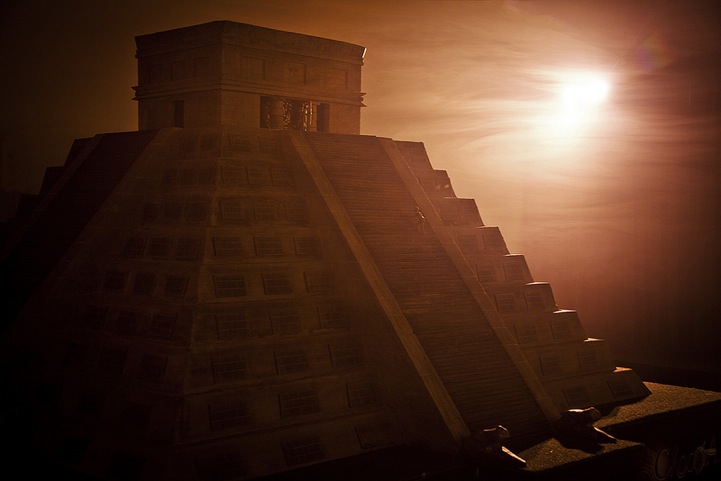 Everyone has their goals, and apparently, Qzina Specialty Foods has the goal of making the world's largest chocolate sculpture. And when we say largest, we are talking 18,239 pounds of chocolate. The structure of the Mayan temple is an ode to the ancient civilizations role in the history of chocolate.
We just read that Corporate Pastry Chef Francois Mellet and Best Craftsman of France Stephane Treand craeted a 6-foot sculpture, with a 10 x 10 base. We also read on
MyModernMet
that the Mayan Temple chocolate ode will be on display at Qzina's Irvine, California branch starting on June 4th until December 21, 2012, because the world ends after that.