Terri & Gary "Elastic Reality" @ FIFTY24SF Gallery, San Francisco
Juxtapoz // Thursday, 15 Dec 2011
1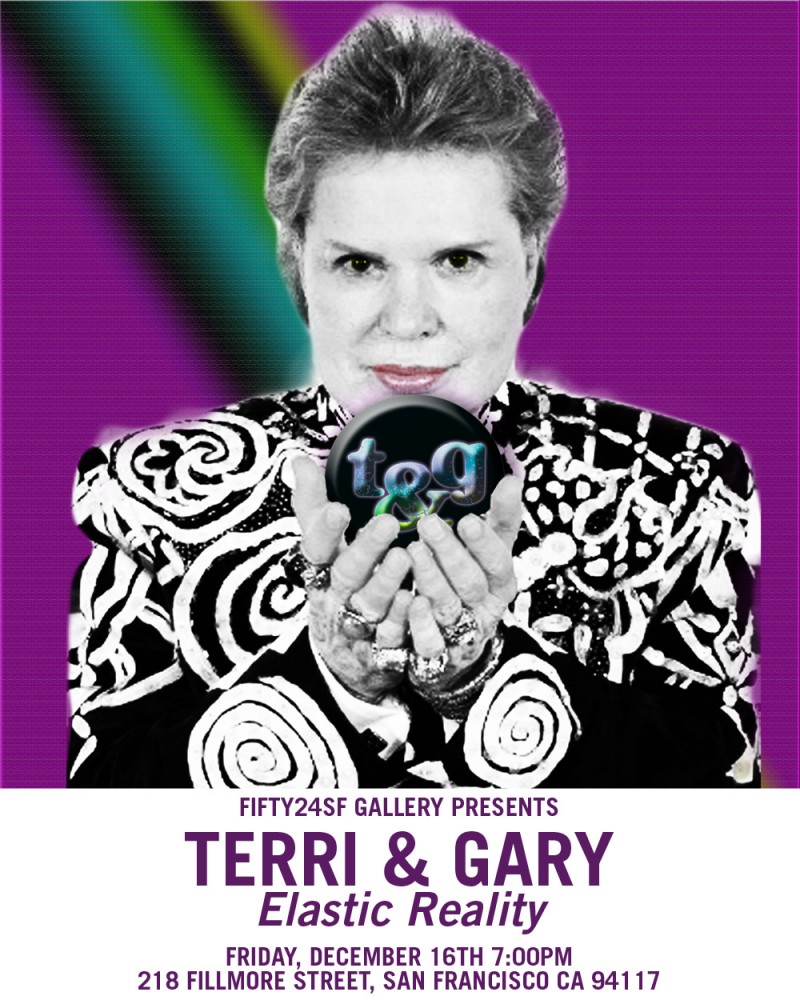 Before their exhibition
at THIS Los Angeles
in April 2011, we spent the day with Terri & Gary and shot a promotional video about, well, self-help in the modern, social networking age. We think that is what it was about. The duo are back with a new, more Holiday themed exhibition,
Elastic Reality
, opening at
FIFTY24SF Gallery
in San Francisco this Friday, December 16.
Here is the press release:

With a rainbow colored mass of second hand self help books, the conceptual consulting practices of T&G are once again infecting the global Art oeuvre. This time T&G are addressing the expanding definition of reality and how we choose to redefine its perimeters in our quest for never ending happiness. With countless self help books being published and distributed (preying upon the vast array of inflated insecurities that they themselves create), T&G felt it was time to hold up a mirror to this masturbatory loop. With the photos of the author's calculatedly imploring faces, wallpapering the interior of gallery, the sheer mass of these quasi-psychological device becomes a focal point with their latest installation/performance at Gallery FIFTY24SF. Viewers are encouraged to help themselves to any book they want from the installation, with only one requirement: they must be photographed with the book of their choice. T&G aim to reveal the only valid source of truth in ones life come groom within.

Terri & Gary
Elastic Reality
Opens December 16, 2011
FIFTY24SF Gallery
San Francisco, California