Tara Talks About "Lost Constellations: The Art of Tara McPherson II"
Juxtapoz // Friday, 27 Mar 2009
1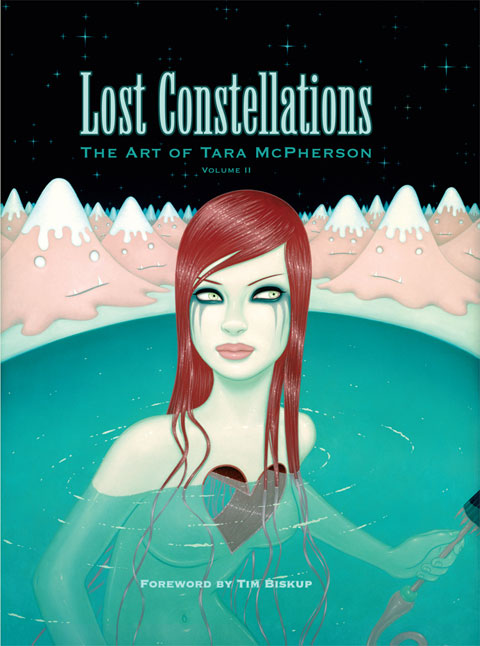 You know you're getting big when MySpace features your artwork. Gallery MySpace? No, not quite, but the lovely Tara McPherson is definitely featured today on the massively popular social networking site that has increasingly built a reputation for having some less than classy features (eg becoming a haven for perverts and featuring any guy who just made a demo). Tara turns this myth upside down, showing off her latest book, Lost Constellations The Art of Tara McPherson II to eager MySpacers.

This highly anticipated collection features all new works by this highly talented young woman. Hear more about it all in a stream of consciousness explaination on her new book by Tara here…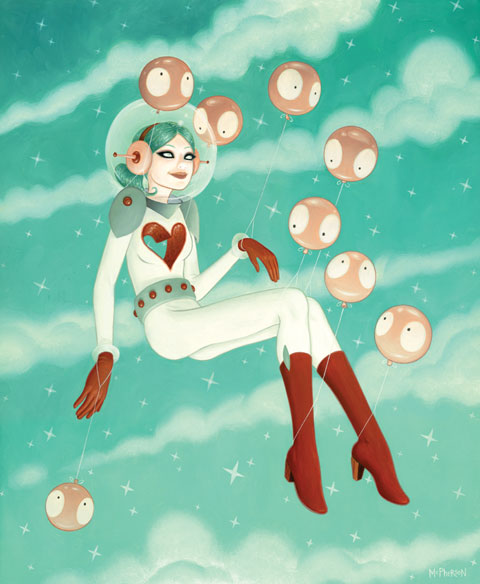 "It's about life; it's about love, and all the craziness that accompanies it," Tara explains. "I've always been one to be very open and honest with emotions and ideas as they come to me. My paintings are a way for me to process life. My life and your life. The sweet side, the dark side, the humorous side- all aspects of situations that people go through.

"Exploring these ideas and focusing on breaking down these situations with social commentary, I feel I get a chance to create a world with characters that have no limitations. A surreal world where physics and the laws of this universe don't apply. Having their lives take place in some far, far away universe where strange things happen. I work best when I'm pushing myself to experiment.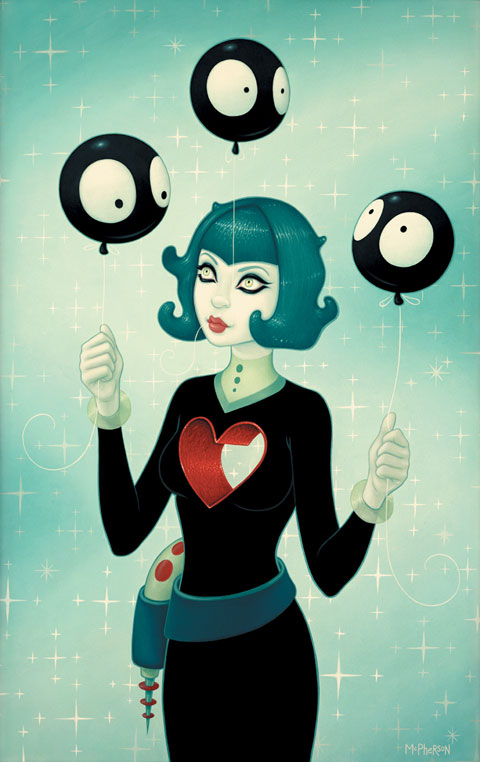 "Experimentation is the key to individuality. Also I like to work in such a wide range of different mediums, it keeps me entertained and inspired to work that way. Making a painting, then doing a rock poster, and then designing a toy... everything is fresh and exciting. The new paintings that are in the lost constellations book show my return to oil painting and include everything I have done since my first book, Lonely Heart. I had been working mainly in acrylic previously, but wanted to get back into the beauty of oil paint. Pushing myself to be free with brushstrokes and use new under painting techniques. Always learning and evolving along the way. Well, I hope you enjoy what you see! I am so proud of the work in the new book and I release it into the world with love."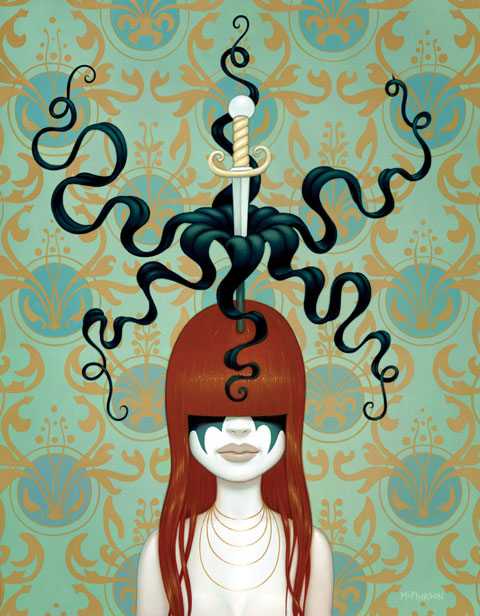 Learn more on Tara at www.taramcpherson.com